ABC's Brian Ross got himself into trouble on Friday when he incorrectly suggested there may have been a link between the alleged shooter in the Colorado theater tragedy and the Tea Party. Both Ross and the network later apologized for making the claim.
Ross' comments came after federal officials informed news outlets that the suspect was named James Holmes. George Stephanopoulos threw to him on "Good Morning America" by saying, "You've been investigating the background of Jim Holmes here. You found something that might be significant."
"There's a Jim Holmes of Aurora, Colorado, page on the Colorado Tea party site as well, talking about him joining the Tea Party last year," Ross said. "Now, we don't know if this is the same Jim Holmes. But it's Jim Holmes of Aurora, Colorado."
The page that Ross seems to have been looking at has no identifiable information about the person on it other than his name.
After President Obama's remarks on the shooting, Ross returned to air to give more information about Holmes' background and clarified his earlier report. "An earlier report that I had was incorrect that he was connected with the Tea Party in fact that's a different Jim Holmes," he said. "He was not connected to the Tea Party and what we do know about him is he is a 24 year old white male who went to Colorado for a PHD."
The network also apologized for the incorrect report online. "ABC News and Brian Ross apologize for the mistake, and for disseminating that information before it was properly vetted," an editor's note read.
No other network apparently made this link. Ross drew criticism from both the left and the right after the comments.
Watch video above (via Mediaite)
Related
Before You Go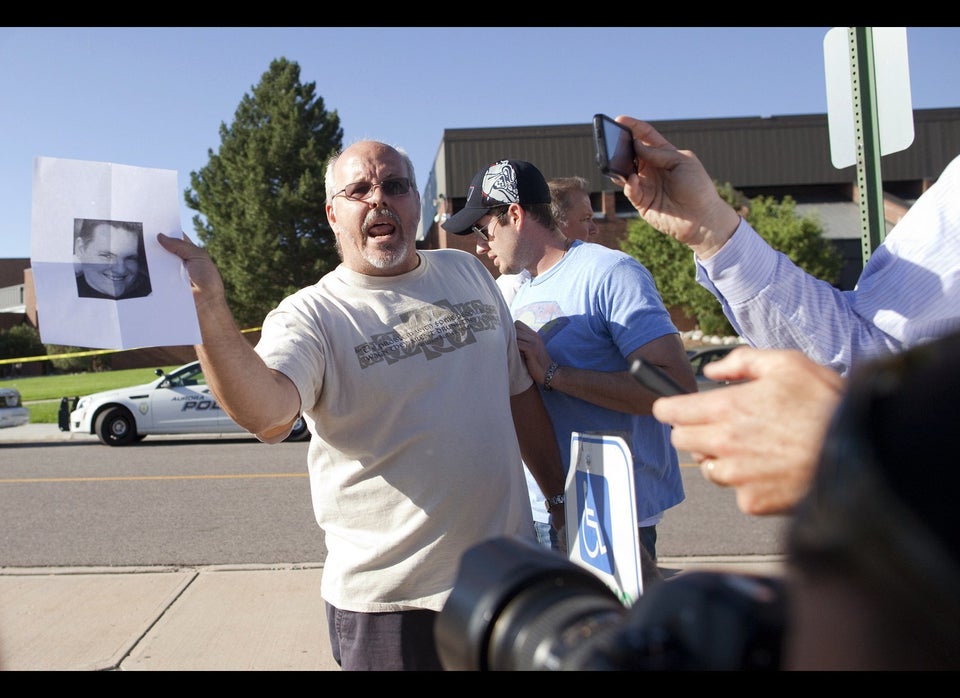 Batman Premiere Shooting At Century 16 Cinema
Popular in the Community