Sen. Brian Schatz (D-Hawaii), chair of the Senate Indian Affairs Committee, on Wednesday urged President Joe Biden to commute Leonard Peltier's prison sentence and let the Native American rights activist finally go home.
"I commend your administration's commitment to righting past wrongs in our criminal justice system. In continuing that work as you consider recommendations for individuals to receive clemency, I write to urge you to grant a commutation of Leonard Peltier's sentence," Schatz wrote to Biden in a new letter obtained by HuffPost.
"Mr. Peltier meets appropriate criteria for commutation: (1) his old age and critical illness, (2) the amount of time he has already served, and (3) the unavailability of other remedies," the Democratic senator said. "Mr. Peltier should be granted a commutation of his sentence."
Here's a copy of Schatz's letter:
A White House spokesperson did not immediately respond to a request for comment on Schatz's letter.
It's been 45 years since the FBI and U.S. Attorney's Office put Peltier in prison without any evidence that he committed a crime. He is now 77 and has serious health problems, including diabetes and an abdominal aortic aneurysm. Last week, Peltier told HuffPost that his prison facility's prolonged COVID-19 lockdowns and failure to provide inmates with booster shots has left him ― and likely others ― unbearably isolated and preparing for death.
"I'm in hell," he said in a statement, "and there is no way to deal with it but to take it as long as you can."
Peltier is serving out two life sentences for the 1975 murders of two FBI agents during a shootout on a Native American reservation ― something he has long said he didn't do, even when it meant he could have been paroled if he'd said he did. His trial was riddled with misconduct, and even the U.S. attorney who helped put Peltier in prison so long ago is now pleading with Biden to grant him clemency because, he says, federal officials never had evidence that he committed a crime.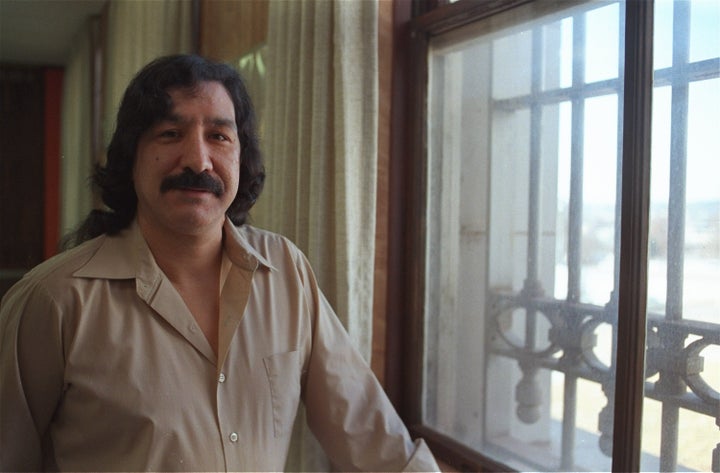 His imprisonment has drawn protests from an astounding mix of international human rights leaders, including Pope Francis, the Dalai Lama, Mother Teresa, Nelson Mandela and Coretta Scott King. Elected tribal leaders and the National Congress of American Indians have passed resolutions urging clemency.
Biden is likely Peltier's last chance at going home before he dies in prison.
Schatz is the second U.S. senator calling for Peltier's release from prison. In November, Sen. Patrick Leahy (D-Vt.), the former longtime chair of the Judiciary Committee and the longest-serving member of the Senate, didn't hesitate at all when HuffPost asked if it's time to release Peltier.
Do you know who Peltier is? "Yes."
The Native American activist who's been in prison? For decades? "Yes."
Is it time for him to be released? "Yes."
Popular in the Community