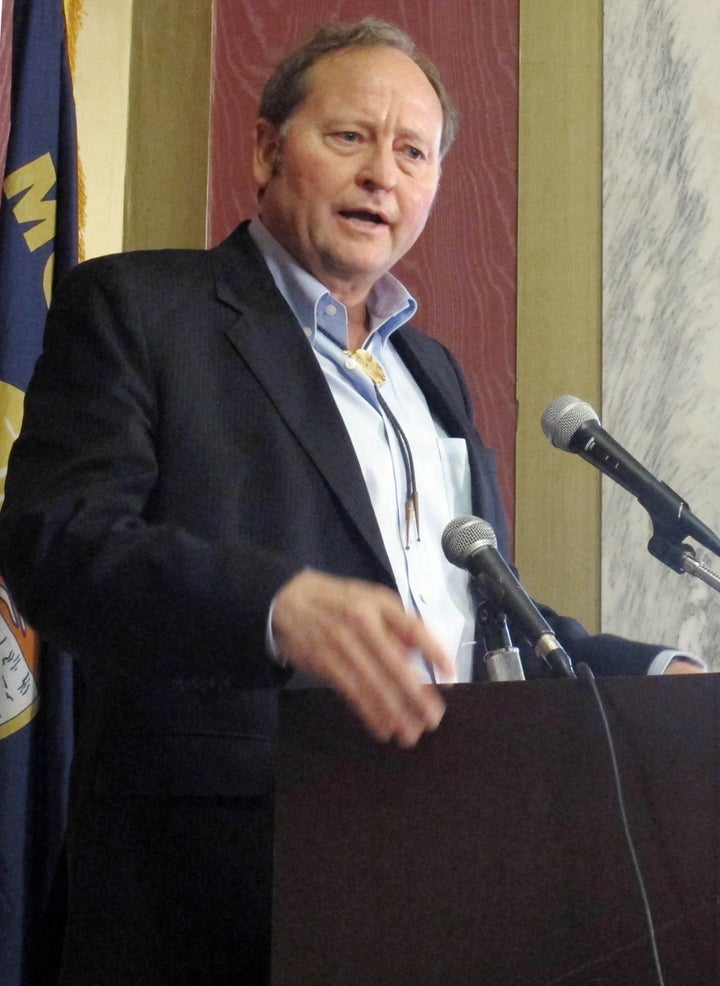 WASHINGTON -- The state of Montana is ready to embrace its role as the primary opponent of the Supreme Court's decision in Citizens United v. Federal Election Commission and of corporate money in politics, according to its Democratic governor, Brian Schweitzer.
On Thursday, Schweitzer and Lt. Gov. John Bohlinger, a Republican, held a press conference to announce their support for state ballot initiative I-166 that would make it Montana policy that corporations are not people and would ban corporate money in politics.
"Montana's going first, but we have before," Schweitzer told The Huffington Post. "It was Montana in 1912 that banned corporate money from our elections. We don't mind leading and we believe it has to start somewhere. This business of allowing corporations to bribe their way into government has got to stop."
The initiative is part of an effort by Common Cause Montana and other local groups, including the American Independent Business Alliance of Bozeman. The initiative also calls on Montana elected officials -- at the federal and state level-- to do everything within their power to prevent corporate money from entering the political system and to strive to pass legislation to reverse Citizens United, end corporate personhood and establish a level playing field for candidates.
"Corporations are not people," said C.B. Pearson, former president of Common Cause Montana and now treasurer for the campaign in favor of I-166 campaign, during Thursday's press conference. "They do not breathe; they do not have children; they do not die fighting in wars for our country. And they do not vote in elections. We need to act to get their money out of our elections."
"The initiative has very good prospects in Montana, but what we're trying to do is start a prairie fire," Schweitzer said.
This ruling, in Western Tradition Partnership v. Bullock, is in direct contradiction to the Citizens United finding that independent spending by corporations or any other entity cannot corrupt elected officials or cause the appearance of corruption and therefore cannot be banned. The case is now before the Supreme Court for a possible summary judgment.
The ruling by the Montana Supreme Court found that the state's unique history of corruption involving the early 20th-century mining barons known as the copper kings requires the upholding of Montana's Corrupt Practices Act, the 1912 law that would be partially invalidated by Citizens United.
Reform groups are now organizing in other states to adopt resolutions in support of Montana's challenge to the law, which is being led by Democratic Attorney General Steve Bullock. Resolutions and initiatives are also winding their way through numerous states, cities and municipalities to register opposition to the Citizens United ruling.
For Schweitzer, the primary concern is to prevent corruption in politics. Invoking the Foreign Corrupt Practices Act, a federal law preventing U.S. companies from bribing or using money to influence foreign government officials for specific actions, Schweitzer claims that with corporations free to spend money to influence policymakers in the United States, "we effectively have a monopoly on bribery in this country."
"Once Americans understand that's what's going on here they'll stand up, they'll stand with Montana," Schweitzer said.
CORRECTION: An earlier version of this article incorrectly identified Bohlinger as a Democrat.