 TUCSON, Ariz. Sept 17 (Reuters) - Relatives of a U.S. Border Patrol agent whose murder in the line of duty was linked to a botched U.S. operation to track guns smuggled to Mexico on Monday called for accountability for the government officials who approved the program.
Agent Brian Terry was shot dead in the Arizona borderlands in December 2010. His death was linked to a U.S. Bureau of Alcohol, Tobacco, Firearms and Explosives, or ATF, sting operation dubbed "Fast and Furious," which allowed weapons to slip across the border to Mexico.
A number of guns bought in the scheme were recovered from crime scenes in Mexico. Two tracked by the ATF were also retrieved from a remote spot in the Arizona borderlands where Terry was killed in a shoot-out with bandits.
It was unclear if the weapons were used in his murder.
The case sparked an election year firestorm between the administration of President Barack Obama and congressional Republicans who slammed the government for allowing the program, and called on Attorney General Eric Holder to resign.
"The attorney general and the president themselves have called this investigation flawed in concept and in its execution. ... We need more than that. We need answers, we need accountability," Robert Heyer, Terry's cousin and a family spokesman said.
"We need to be assured that an operation like this never occurs again. And that the decision-makers who approved this - at whatever level - aren't allowed to make decisions like this again," he added.
Heyer, Terry's mother Josie and his sisters are in Arizona this week to attend a dinner in Tucson to raise funds for a foundation set up in his honor. On Tuesday, they are expected to attend the opening of a new Border Patrol station named for Terry in Naco, in southeastern Arizona.
In June, the Republican-controlled House of Representatives found Holder, the nation's top law enforcement official, in contempt for withholding documents related to the failed gun-running probe.
Earlier this month, Mexican authorities detained a man in northern Sonora state, bordering Arizona, accused of fatally shooting Terry. Four others have also been detained, authorities there said.
In February, Terry's family filed a $25 million wrongful-death claim against the U.S. government, saying he was killed because federal investigators allowed guns to fall into the hands of violent criminals. (Writing by Tim Gaynor; editing by Todd Eastham)

Before You Go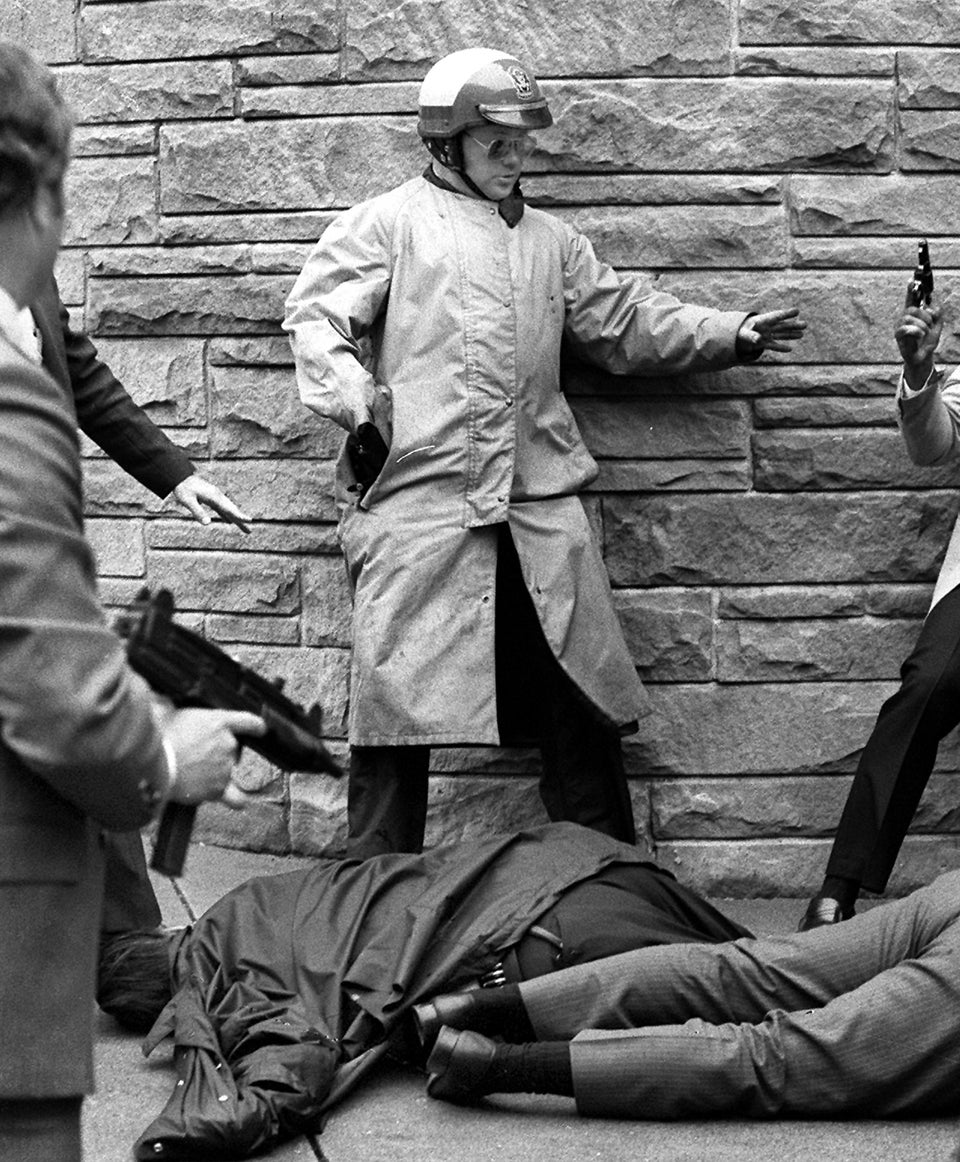 Pivotal Moments In The Federal Gun Control Debate
Popular in the Community