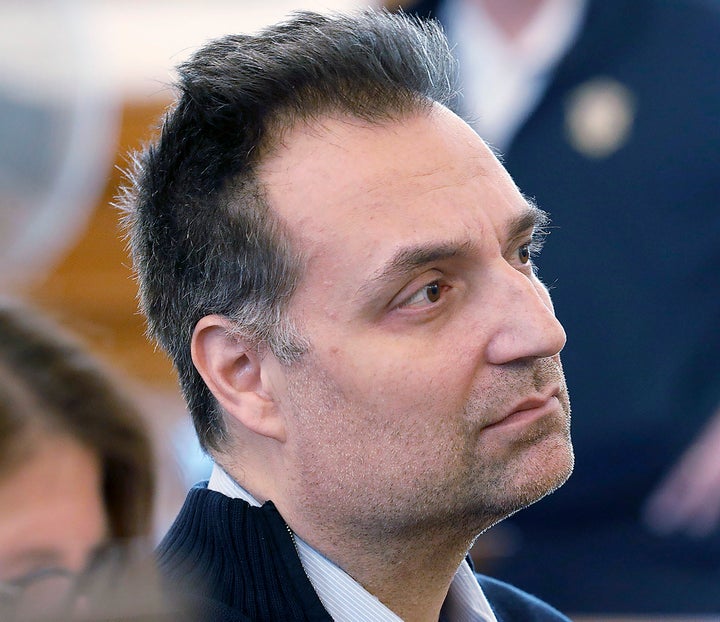 A Massachusetts man accused of murdering his wife and disposing of her remains had hired a private investigator to follow her before she went missing because he suspected she was having an affair, prosecutors said.
Brian Walshe, who pleaded not guilty to all charges in his wife Ana Walshe's Jan. 1 disappearance, had his mother hire the sleuth to trail his wife in the final days that she was seen alive, Greg Connor, a chief trial counsel in the Norfolk County District Attorney's office, told a judge during Walshe's arraignment on Thursday.
Walshe was arraigned in Norfolk Superior Court on charges of murder, misleading a police investigation/obstruction of justice, and the improper conveyance of a human body. He was ordered held without bail.
Walshe's attorney denied that his client had suspected that his wife was unfaithful, however, and said that Walshe's mother had hired the investigator in late December of her own volition.
"His mother did hire a private investigator shortly before New Year's that year. She told Mr. Walshe she was doing that," Walshe's attorney, Tracy Miner, told the judge. "He said she was crazy, 'Ana is a good girl, but go ahead, you will be proved wrong.'"
But Connor said Walshe had repeatedly visited an Instagram profile belonging to a male friend of his wife. He also said that Ana Walshe had told a friend that she was prepared to leave her husband and move permanently with their three kids to Washington, D.C., where she had a second office. She reasoned that her husband would soon be incarcerated.
Walshe was on pre-sentencing probation at the time of his wife's disappearance after being convicted in federal court of wire fraud.
"It is easy for a single person to disappear if they want to disappear," Miner said, suggesting that Ana Walshe may still be alive.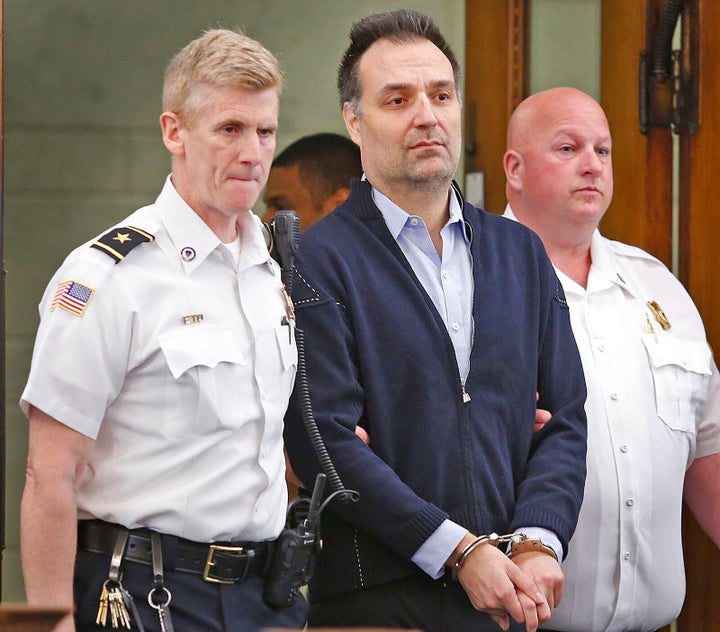 While Ana Walshe's body has not been found, Connor told the judge that investigators have recovered extensive evidence suggesting that her husband had dismembered and disposed of her remains at various trash facilities in the Boston area.
This evidence includes a hatchet and a discarded Tyvek suit — similar to one Brian Walshe was seen purchasing on Jan. 2 with other cleaning supplies and tools — that tested positive for Ana Walshe's DNA. Red and brown stains located in the couple's basement also initially tested positive for blood, and Ana Walshe's personal belongings were found in a dumpster near the home of Brian Walshe's mother, which authorities said he visited on Jan. 1. Connor also pointed to Brian Walshe being the sole beneficiary of his wife's life insurance policies, which totaled more than $2.7 million.
Miner argued that while the Tyvek suit did test positive for Ana Walshe's DNA, it also had another "unknown" person's DNA on it. The testing did suggest that Brian Walshe's DNA may have been on it, but the test was not entirely conclusive.
Miner also acknowledged disturbing online searches that authorities said were conducted on electronics ― recovered from the Walshe home ― in the hours after Brian Walshe said he last saw his wife. These searches included extensive inquiries on how to dispose of and dismember a body, how to stop a body from decomposing, and how long before a body starts to smell.
"Can you identify a body with broken teeth?" another search read, according to prosecutors.
"With respect to the Google searches, yes, I get that they're problematic. But there were other Google searches that the prosecutor didn't mention," Miner told the judge. She went on to specify a search for family vacations and a search for how to set up charitable donations for lottery winners. Miner pointed out that Brian Walshe had not won the lottery, suggesting that someone else was behind the online activity.
"Mr. Walshe has been cooperative with the police from day one," Miner said while unsuccessfully arguing for his release on bail.
"There is no risk of flight here," she added, describing Walshe as his children's primary caregiver because their mother had spent most of her time working.
A preliminary hearing has been set for Nov. 2.
Popular in the Community