It took Brian Williams just ten seconds to tear Donald Trump apart during Tuesday night's coverage of the election.
Trump has become a laughingstock for his non-stop harassment of President Obama. The real estate mogul often takes to Twitter to air his birther views, among other opinions, and he was very unhappy on election night.
A seemingly exasperated Williams briefly mentioned Trump's tweets on Tuesday.
"Donald Trump, who has driven well past the last exit to relevance and peered into something closer to irresponsible here, is tweeting tonight," the NBC newsman said.
He referred to some of Trump's tweets, before saying, "That happened," and moving on to more important news.
Trump, of course, did not let the comments go by without responding. On Wednesday, he alleged that Williams "knows that I think his newscast has become totally boring so he took a shot at me last night."
It was just the first in a series of tweets he fired off:
"The only thing more boring than @bwilliams newscast is his show Rock Center which is totally dying in the ratings—a disaster!" Trump tweeted, adding, ".@bwilliams--wouldn't you love to have my ratings?"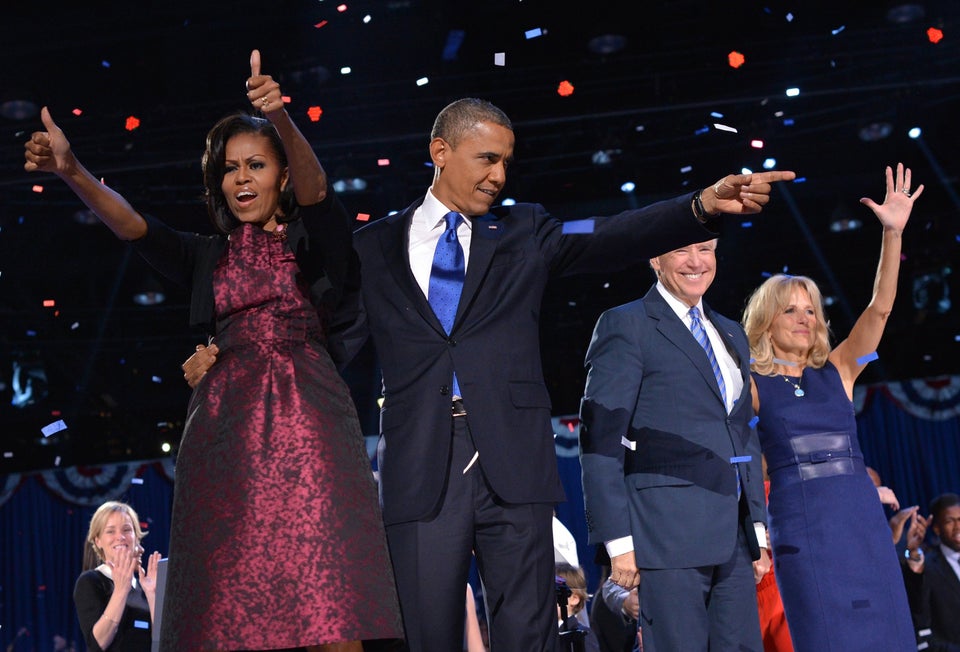 Election Night Celebrations