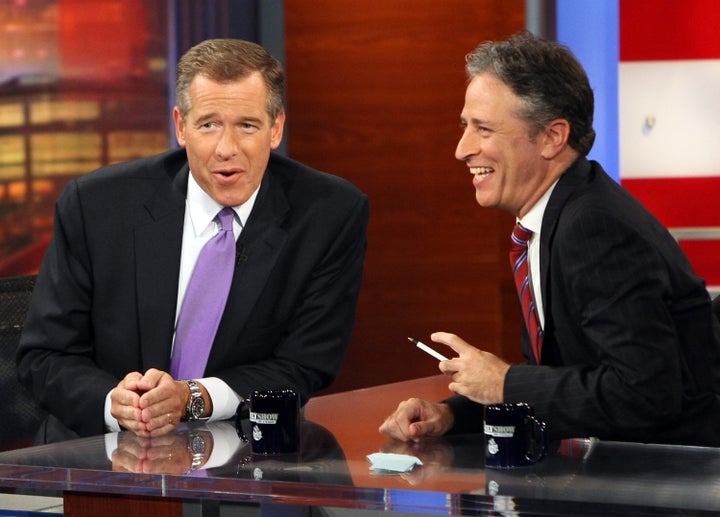 "Rock Center With Brian Williams" announced that Jon Stewart will be the show's inaugural guest during its premiere Monday night.
Williams made the announcement during NBC's "Sunday Night Football" and on the "Today" show Monday. He also showed Al Roker his fancy new studio.
The studio has two separate sections. On one side, a traditional news desk sits in front of what Williams has described as the show's "handsome" logo. Across the studio, two couches were separated by a small coffee table. Roker and Williams sat on the couch where Stewart's interview will presumably take place.
Williams has appeared on Stewart's "The Daily Show" numerous times, and it has been widely reported that the two media men were good friends. Stewart does not visit other shows on a regular basis so this can be considered a notable "get" for Williams' new program.
Popular in the Community