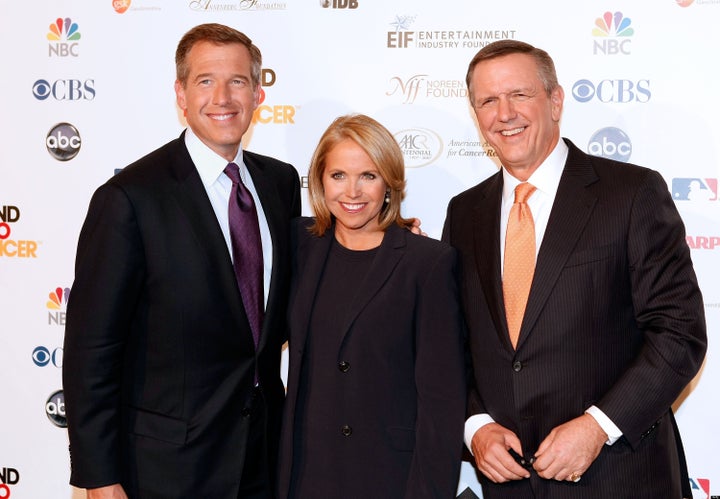 Brian Williams may count Katie Couric as a competitor today, but he's open to counting her as a teammate again sometime soon.
"She certainly knows her way around this building," Williams said of Couric, who co-hosted NBC's "Today" show before jumping to the "CBS Evening News" anchor chair. "And most of us who are here were here when she was here, and I see her all the time. So, I will let all those forces play out as they might. The last thing I'm going to do is get involved in inter-network politics."
"She doesn't need me to call her and tell her that she's always welcome over here," he added. "There's a very small community of people in this line of work and the relationship between viewers and Katie is well established."
Last month, Gabriel Sherman reported for New York Magazine that as Couric's CBS contract is set to expire next year, she is considering her options — which may include a return to NBC:
Couric may even wind up back at NBC. According to people with knowledge of the matter, NBC CEO Jeff Zucker has communicated to Couric's agent, Alan Berger at CAA, that NBC would welcome Couric's return when she is available. One issue for Couric to weigh in a possible deal with NBC would be Zucker's fate after the Comcast merger closes, and whether it would be smarter to wait and do a deal with Comcast executives.
Popular in the Community