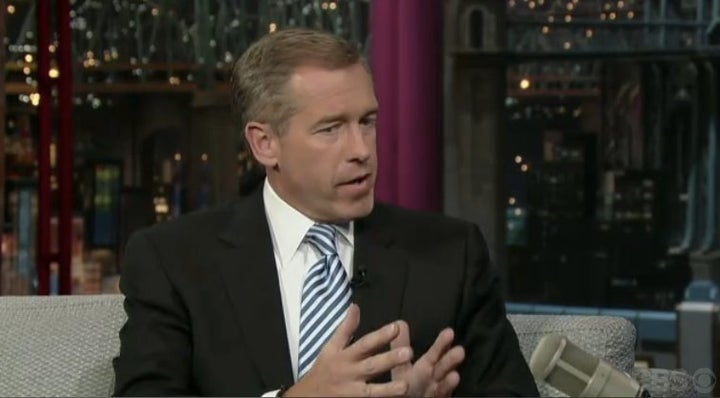 Brian Williams revealed to David Letterman on Monday that he was actually told by the White House that Osama Bin Laden had been killed before he went on the air.
In an appearance set to air Monday night, Williams said he was sitting in his house watching TV with his wife on Sunday night when he got a home phone call from a senior White House official.
"I was told explicitly what it was," he said. "They said, 'you might want to get in the chair as soon as possible...we've got OBL, and this is close hold,' which is White House parlance for top secret. And the last words this official said were 'tell no one.'"
WATCH:
Popular in the Community