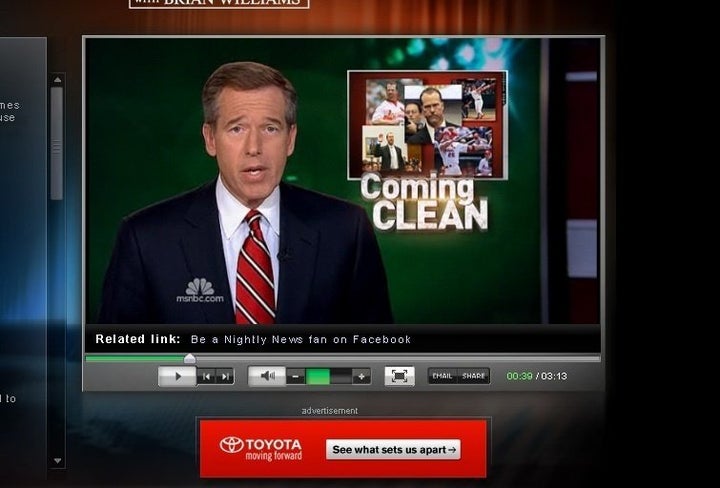 The lead story on Monday's NBC Nightly News was a fairly typical news package.
The lead-in was deeply personal.
"Because this is a family broadcast, we probably can't saw what we'd like to about the news today that Mark McGwire ... stopped lying," Brian Williams began. The baseball slugger confessed that he used steroids during his career, including the home-run race with Sammy Sosa that is often credited for the resurgence of America's pastime.
"For those of us who were raising young baseball fans and baseball players who looked up to Mark McGwire, that summer of '98 was magical stuff," continued the anchor. "Apparently, even for him, the shame here was too much.
After the report by Anne Thompson, Williams delivered one more strike. "Kind of an American tragedy, the way it's ended so far."
Related
Popular in the Community