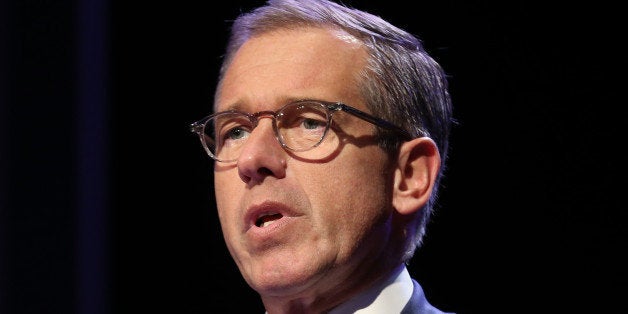 Williams came under fire last week after falsely stating that he had been aboard a helicopter hit and forced down by a rocket-propelled grenade during the 2003 Iraq invasion. The host later admitted to his inaccuracy, but other stories of Williams' have since come under scrutiny.
Now, America has spoken, and many think that his lie is too much to come back from. According to a recent Rasmussen Reports national telephone poll, 40 percent of Americans said that they believe Williams should resign as a result of the misstep. Thirty-five percent of participants said they feel he should keep his job, while 25 percent said they were not sure.
Regardless of the outcome, 18 percent of Americans polled said they now have a "very unfavorable view" of the "NBC Nightly News" host.
The future credibility of NBC News is also in jeopardy, the poll suggests. A whopping 40 percent of those polled said they are now less likely to believe NBC News reporting after Williams' fib (45 percent said the incident does not influence their trust in the network). The numbers don't lie: Just two days after Williams' on-air admission, "Nightly" dropped in the ratings to ABC News' "World News Tonight."
Note: Rasmussen Reports uses a mix of automated phone calls and online surveys in its polling. This particular survey was conducted on February 7-8, 2015, and polled 800 adults.
Related
Popular in the Community