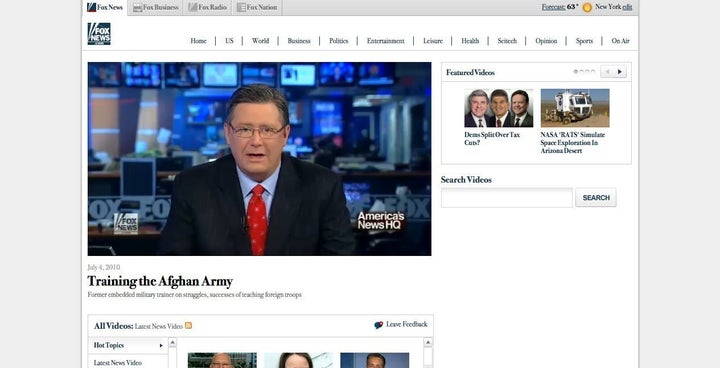 Brian Wilson, a longtime Fox News anchor and correspondent, is leaving the network under a cloud of rumors about his temper.
FishbowlDC reported Wednesday that Wilson had been suspended from his role as weekend anchor of "America's News Headquarters" and had decided not to return. He had not been seen on the air since July 28.
Wilson sent an e-mail to his Fox News colleagues, writing, "After 25 years with the company, I have decided it's time to move on...it has been a blast."
According to FishbowlDC, Wilson had a number of incidents involving his temper, including when he had a brief stint as Washington bureau chief, where he reportedly had several outbursts that made people around him feel threatened. These incidents apparently continued after he stepped down from that position:
"...Wilson went haywire when a producer tried to replace a shot in one of his TV packages. Wilson reportedly "yelled" and "kicked a chair"...sources say Fox News employees said they wouldn't feel comfortable if Wilson returned to Fox News. One woman told HR that 'it's the corporate culture that covers up for these white men behaving badly.'"
Howard Kurtz also reports on an incident where Wilson allegedly kicked over a file cabinet after a producer removed the sound of gunfire from one of his pieces, though a source told him that story was overblown and that Wilson's parting from Fox News had been amicable.
Wilson joined Fox News in 1998, and served variously as a congressional correspondent and an anchor for the network.
Popular in the Community