The media has long chronicled Beach Boys frontman Brian Wilson's LSD use and his subsequent recurring hallucinations, and none of it has been blown out of proportion, according to the rock icon himself.
When HuffPost Live asked the veteran singer if he felt his LSD narrative had been exaggerated over the years, he candidly replied, "Not really, no."
"The truth is that I did take LSD," he continued. "All I know is that after I took it, I had auditory hallucinations."
Wilson, who continues to "still deal with" hallucinatory spells from a fateful LSD trip taken at age 25, admitted that "it's tough." Otherwise, Wilson speaks positively of his hallucinations, saying they were occasionally conducive to creating his timeless songs.
"It helped the music," he recalled. "It made me want to get over the voices in my music. So, in some ways, it was a good thing."
The depiction of his drug use in the newly released biopic "Love & Mercy," however, was emotional for the 72-year-old to see.
"Some of it I had some difficulties [watching]," Wilson said of the film. "Some of it, I had a good time on. When I met [my future wife] Melinda and she sold me a car, that was something I liked. Paul Dano played me, portrayed me in my early 20s when I was producing records -- probably my best time, yeah. Both of those were really great."
Despite attributing success in part to illicit substances -- telling The Guardian that initially "my creativity increased more than I could believe," upon taking LSD -- Wilson urged fans to avoid the drug.
"My message would be, obviously: don't take drugs," he said. "Drugs aren't good for you. That would be the message."
Sign up here for Live Today, HuffPost Live's new morning email that will let you know the newsmakers, celebrities and politicians joining us that day and give you the best clips from the day before!
Before You Go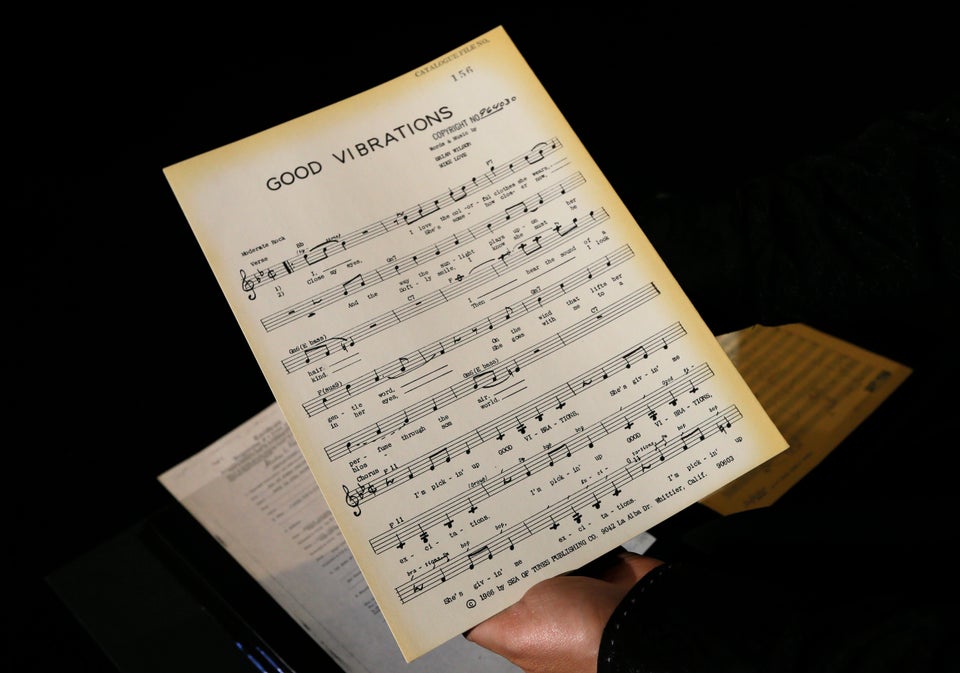 Beach Boys Memorabilia
Popular in the Community