 Brianna Demato, a 15-year-old student at Newton High School in Queens, N.Y. was sent home Tuesday because school officials deemed her "I Enjoy Vagina" T-shirt too distracting.
The bisexual teen says the school violated her rights to free speech, and her mother is standing behind her.
She notes that she's worn the same shirt to school several times before, but a dean caught sight of it during lunch hour Tuesday and demanded that she either change the shirt or go home. The teen stood her ground and walked out. School officials reportedly said Brianna could return the next day with another shirt, or she'll complete assignments isolated from her peers.
"They're discriminating against Brianna. They pulled her out of class for nothing," mother Cathy Demato told the Daily News. "She's not hurting anyone…. [Wednesday] she's wearing a shirt that says 'I'm the B---h From Down The Block. The message is, she can wear whatever she wants."
City Education Department officials said the shirt's language could cause disruption and is not appropriate for a school setting.
In August, communities nationwide showed support for Cooper Barton, a 5-year-old kindergarten student in Oklahoma who was told to turn his University of Michigan T-shirt inside out because it violated Oklahoma City Public Schools' dress code, which bars students from wearing "clothing bearing the names or emblems of all professional and collegiate athletic teams (with the exception of Oklahoma colleges and universities)."
In response, Michigan athletic director Dave Brandon made a personal call to Cooper and his family, inviting them to the UM-UMass game in Ann Arbor, Mich., all expenses paid. He also planned to introduce Cooper to the 109,000-plus crowd at Michigan Stadium, and sent the boy a custom Michigan T-shirt that when turned inside out, still reads "Michigan."
Jordan Griffith, a 13-year-old student at South Jones Elementary School in Mississippi, was told by his teacher to turn his shirt inside out. Griffith wore the shirt in support of his brother, who was deployed to Afghanistan, but his teachers thought that its depiction of the United States Marine Corps bulldog's testicles on the back was too much.
The front read, "If you are not the lead dog," and the back read, "The view never changes."
Gibbs allegedly punched Fillmore Elementary School principal Evangelina Ramos several times after Ramos told Gibbs' 9-year-old son that he had to turn his shirt inside out because it had skulls and crossbones on it -- violating the dress code.
Related
Before You Go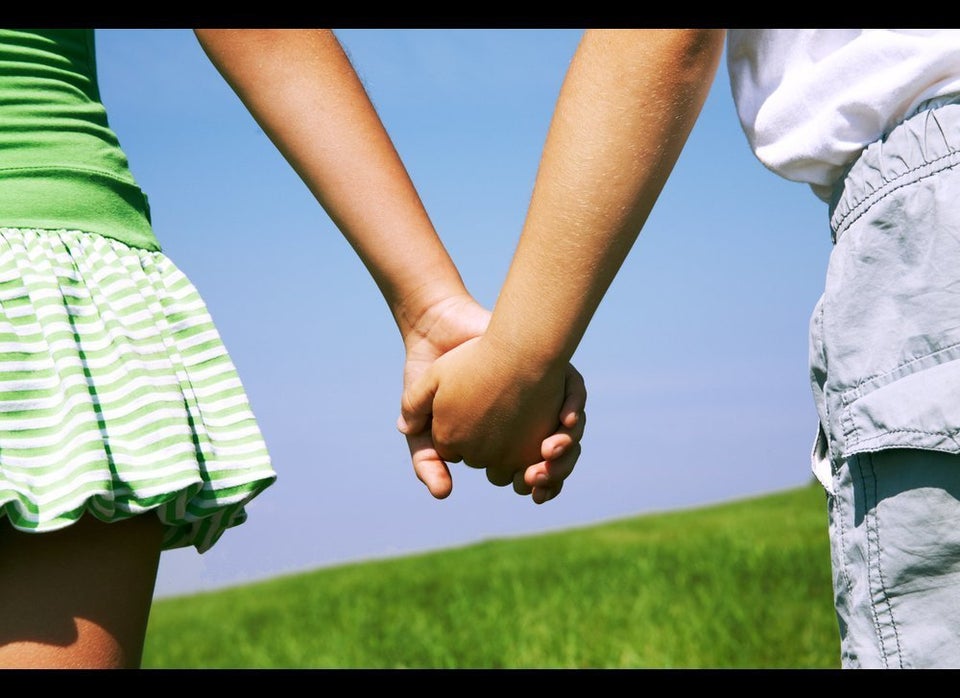 Weird Things Banned At Schools
Popular in the Community