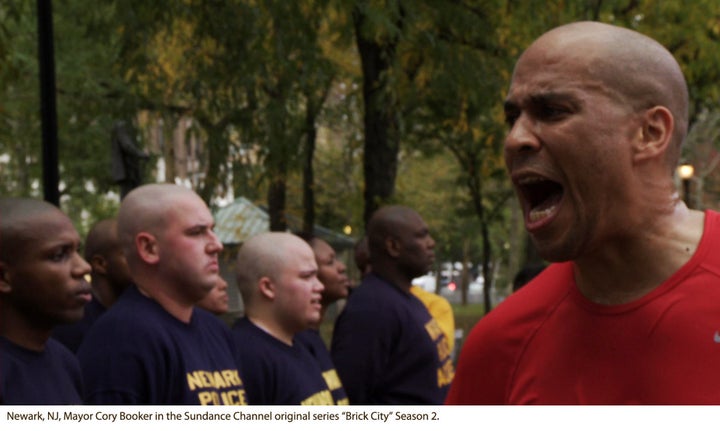 UPDATE: The episode is no longer available here but tune in to Sundance Channel to watch.
PREVIOUSLY: 'Brick City' returns to the Sundance Channel for its second season this Sunday, and we have a sneak peek at the entire first episode.
The Peabody Award-winning docuseries follows Newark Mayor Cory Booker as he struggles to reverse the city's long history of financial woes, violent crime and corruption. Stories from Newark residents of all cross-sections intertwine to tell a riveting story billed as a nonfiction blend of "The Wire" and "The West Wing."
Award-winning filmmakers Mark Benjamin and Marc Levin direct, and Forest Whitaker is a fellow executive producer.
'Brick City' airs the first of six one-hour episodes Sunday, January 30 at 8 EST on Sundance.
Popular in the Community