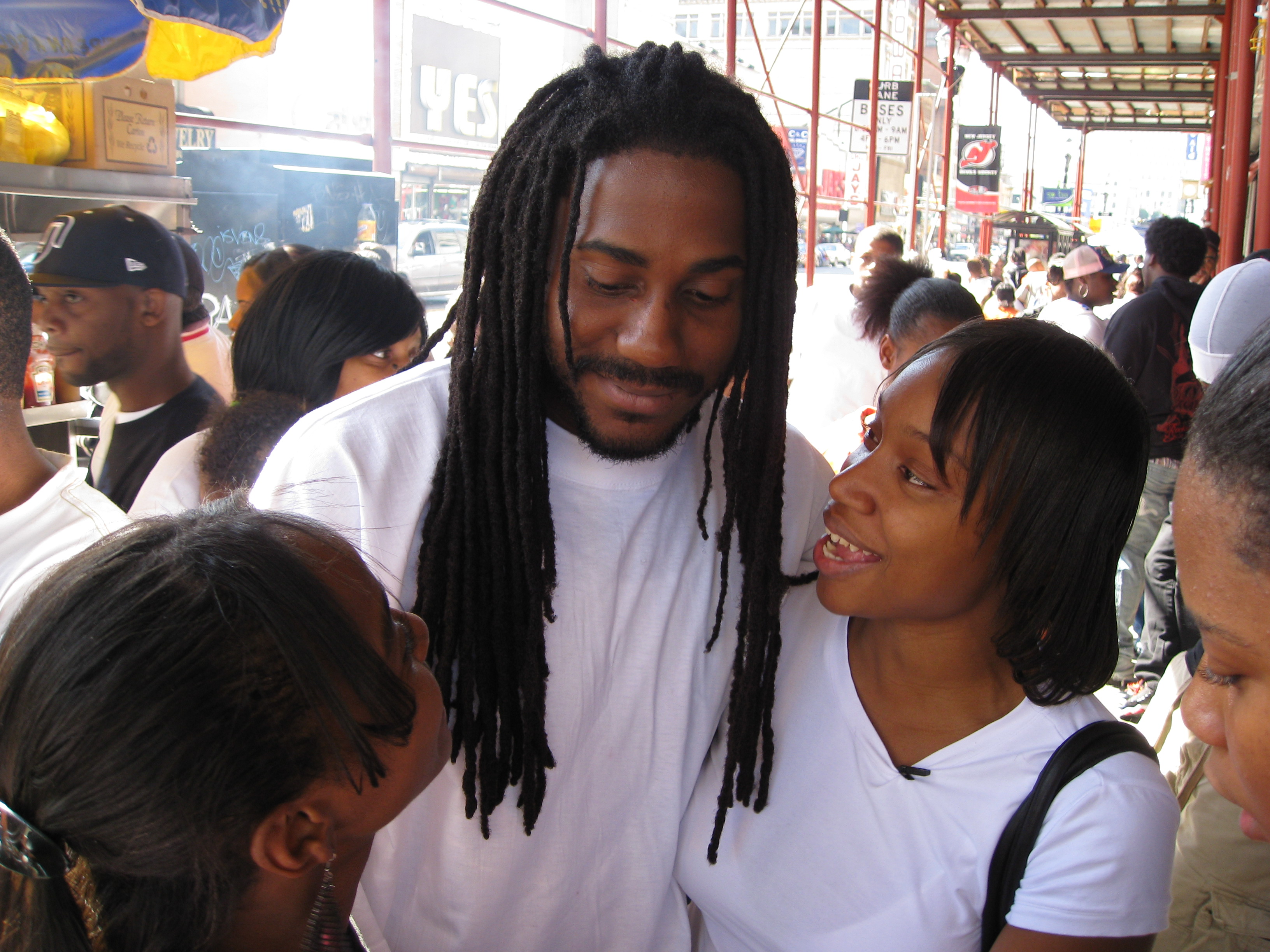 "Brick City" star Darel Evans, also known as "Creep"
I was away and off line for an extended weekend and yesterday I got back and the first message I got was a text: "Creep shot dead in Newark."

No. I don't want to believe it. It's heartbreaking and tragic. Shocking, yet all too common.

I'm devastated.

I first met Darel Evans whose street name was Creep, back in 2008 at a prayer breakfast in Newark. The theme of the morning gathering was "Stop the Violence" and a number of community and religious leaders spoke. But the most memorable moment of the event was the remarks of an extraordinary young couple - Jayda and Creep. My partner Mark Benjamin and I were deeply moved by their remarks. Jayda was a member of the Bloods and Creep from the rival gang, the Crips. Yet here they were, rejecting the dogmas and prejudices of their street organizations and publicly declaring their love and solidarity. Despite the threat of reprisals, they stood together, hoping their relationship could break down barriers and serve as a model for other youths in the hood. Jayda was the fiery beauty and Creep the laid back comic. Tall, dark and handsome with long dreadlocks, he was bright and articulate. Together they were charismatic and courageous, a contemporary Romeo and Juliet.

We went on to work together over the next few years. Jayda and Creep became the stars of the Sundance TV Docu-series "Brick City" which won a Peabody Award in 2009 and then a follow-up series "Jersey Strong." We went through many ups and downs together - from the birth of their daughter Layla, through their turbulent relationship and family life and eventually their break up in 2012. Through it all, Creep projected a playful cool, a witty and sardonic commentator and a loving father. He got a job with the Roselle Department of Sanitation but dreamed of a career in stand-up comedy. He had talent, charm and a warm friendly disposition. We all wanted to believe that Creep would eventually fulfill all his potential and do something to make a difference.

Yet the pull of the streets is powerful. And we knew Creep still remained in touch with that world, despite the risks and his commitment to try and work with troubled youth. I don't know the details of what happened, but I can't help but think of how his shooting is one more maddening murder of a young black man with so much potential. But this time it's not just a faceless statistic. Now all of us in the Brick City family share the sickening pain that so many families across this nation have suffered having lost loved ones to this senseless gun violence.

Since 9/11 over 400 Americans have been killed by terrorists, while over 400,000 have been killed by gun violence. Somehow we continue to ignore that war at home while panic and fear inflame and inform our war on terror.

Creep was gunned down and died on the streets of Newark. No one has been arrested yet but he seems to be one more victim in a devastating, unending self-destructive slow motion massacre that we have come to accept as normal. Stoking fear and hate seem to guarantee attention, while struggling for peace and community are too often ignored. Many have tried to stop this madness and we have tried to tell their stories and amplify their voices. That is how we met Creep.

The Newark Anti-Violence Coalition has tried to stop the violence. Mayor Cory Booker tried, police chief Garry McCarthy tried, Pastor Ron Christian, who recently died of a heart attack or maybe a broken heart after presiding over so many funerals of murdered youth, tried to stop it. And now Mayor Ras Baraka is trying. As Baraka said when he was principal of Central High addressing a student assembly after the terrible shooting of some students, "This is not normal."

So we mourn for Creep along with his friends and family. It is a terrible loss. I think back to a scene when Creep was mourning the death of his beloved grandmother and he went out in the yard to play with his beautiful little daughter Layla. She sensed that her dad was sad and performed an improvised gymnastic dance for him. He broke into a radiant smile, shook his dreads and hopped up, skipping and jumping along with his daughter. It was a magic moment filled with love and a playful joy for life. Now, that life has been cut short and Layla's father, Creep, is dead. So much love, creativity and potential died with him. This is not normal.
Marc Levin is an award-winning filmmaker and director of "Brick City" and "Freeway: Crack in the System"
REAL LIFE. REAL NEWS. REAL VOICES.
Help us tell more of the stories that matter from voices that too often remain unheard.