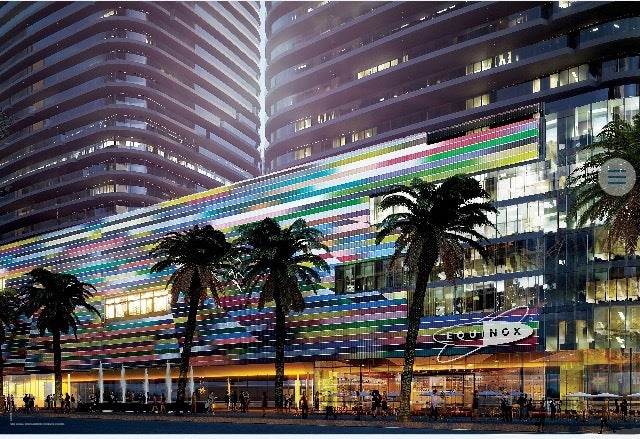 I was privileged enough to attend the Art Talk at Brickell Heights which also coincided with the opening of the building and let me just say I was duly impressed. The project completed by The Related Group is truly a sight to behold. But I am not surprised as none other than Jorge Perez and his quite handsome son, Jon Paul Perez have pioneered the project. Time has proven that Jorge Perez is a visionary. But he is passing along his genius to the next generation, his sons. It was heartwarming to see the family present supporting the project and even more endearing was big brother Jon Paul Perez giving little brother Felipe Perez the sweetest bear hug. It demonstrates that people from all stations in life are people and love is the foundation of all great endeavors.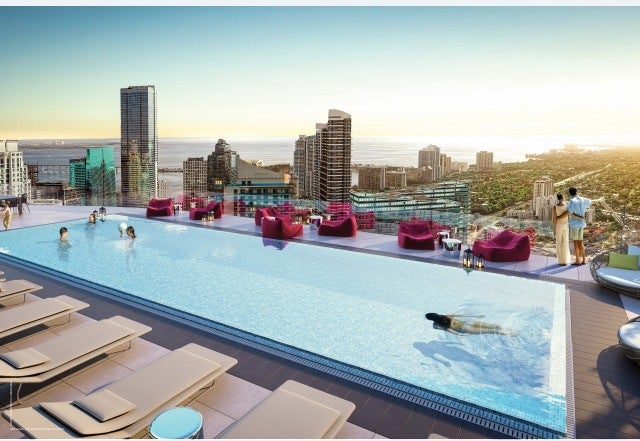 The 690-unit development is located just steps away from the two-million-square-foot sprawling Brickell City Centre, as well as SLS LUX Brickell, another Related project, which is opening at the end of this year. The building was beautifully, architecturally designed by Arquitectonica and the landscape was designed by ArquitectonicaGEO; the same Architects that designed Magnificent Brickell City Centre. The property features unique pieces by some of the most world's best known artists, including a striking outdoor mural by Argentine artist Fabian Burgos and original works by Eduardo Capillo, Omar Rodriguez Graham and more. Downtown Miami's first SoulCycle studio will also occupy the 6,000 square foot ground level retail space and is slated to complete this fall. In Attendance were: Jorge Pérez and Darlene Perez, Chairman, CEO and Founder, The Related Group; Carlos Rosso, President of the Condominium Development Division, The Related Group; Jon Paul Pérez, Vice President, The Related Group; Cucu Diamantes, Grammy-award winning Singer/Songstress; Fabian Burgos, Artist; Omar Rodriguez Graham, Artist; Eduardo Capilla, Artist; George Goodrich, Artist; Gil Dezer, President, Dezer Development.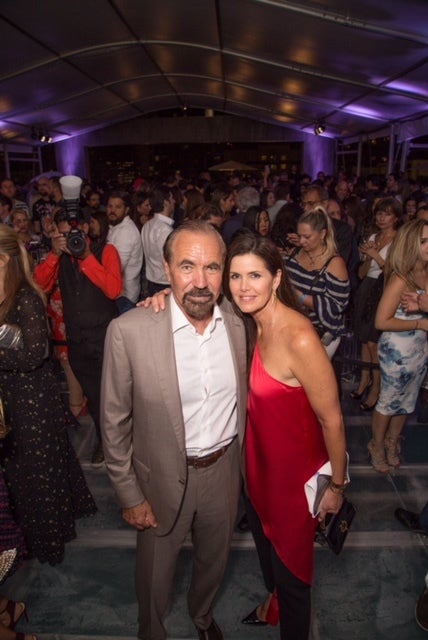 The building itself is art, the furniture used is art, the building is teeming to the hilt with art on its walls, in the halls, on the shelves and the outside wall is an actual Mural by artist Fabian Burgos. Everything has been carefully thought out even the plants on the shelves, they have thought about how they will grow out and be themselves living art. I am not an expert at all but I can appreciate a masterpiece when I come across one. And this day I was privy to one. A masterpiece of a building, the biggest masterpiece I have ever seen.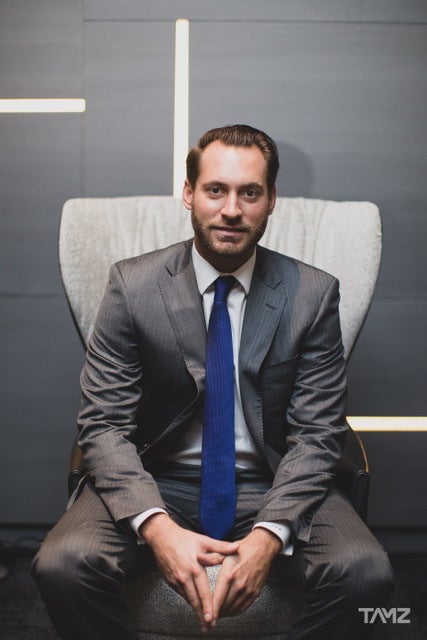 But I only just recently grasped the magnitude of the project and what it means to Miami and from our generation to the generations to come. I only came to this epiphany while on a visit to Milan Italy. I was totally blown away by the history of the buildings, how beautiful and full of stories they were. I could tell that they were hundreds of years old, strong and ornate they told of the artistry and greatness of the people from that era. It spoke of their attention to detail and focus. And I wondered to myself as I wandered awestruck through the streets of Milan what will be my generation's legacy. Hundreds of years from now will our great great grandchildren be in awe of our contribution to the city. Will they be able to even see our buildings, will they still be standing and as distinct as the ones I witnessed in Europe, and speak to them through the ages of our greatness. Are we even striving for greatness at all?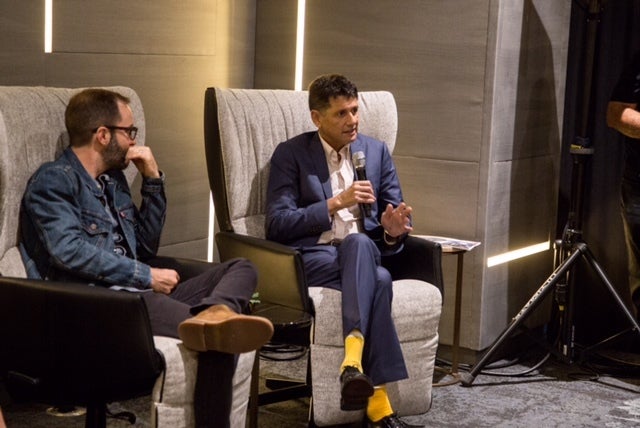 Well Brickell Heights answered my question most eloquently, beautifully and artistically. I discovered from the artist talk and tour the artists understood how profound and historic this project was and has the potential to be. The project was one of love for the architects, artist, interior designers, and even the buyers. As Artist Fabian Burgos communicates that art in public spaces adds more life and new meaning to the piece due to the wider audience it is able to reach. His one of a kind Mural being inspired by the multicultural aspects of Miami. But what resonated with me is what artist said Omar Rodriguez Graham when he stated that the artist lives with the piece while creating it only to have to let it go, to a collector sometimes to never see it again but when it's part of the building and city you know it's being seen and being interpreted in different ways by the audience. It no longer belongs to the artist.
The Brickell Heights Residences will be a landmark of Miami that embodies our multiculturalism, diversity, and collective colorful personality. Hundreds of years from now tours will be taken to see this building as they do now for the Tower of Piza. It is a Historic building that will be a flagship for others to follow suit. To make their buildings art and filling them with art as the great European Cathedrals so the generations that follow will know of our greatness. The Brickell Heights Residences is exquisite, uniquely so and is the first in what I believe will be a new era of Miami, a new era that starts that conversation between Art, Architecture, Buildings and the people.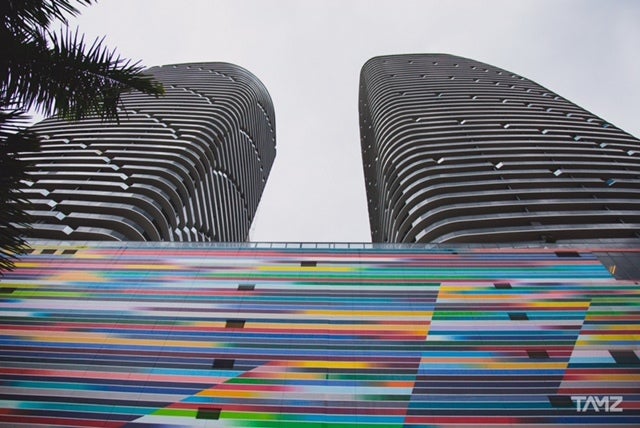 To contact the writer please email at: ayana.crichlow@gmail.com
Popular in the Community