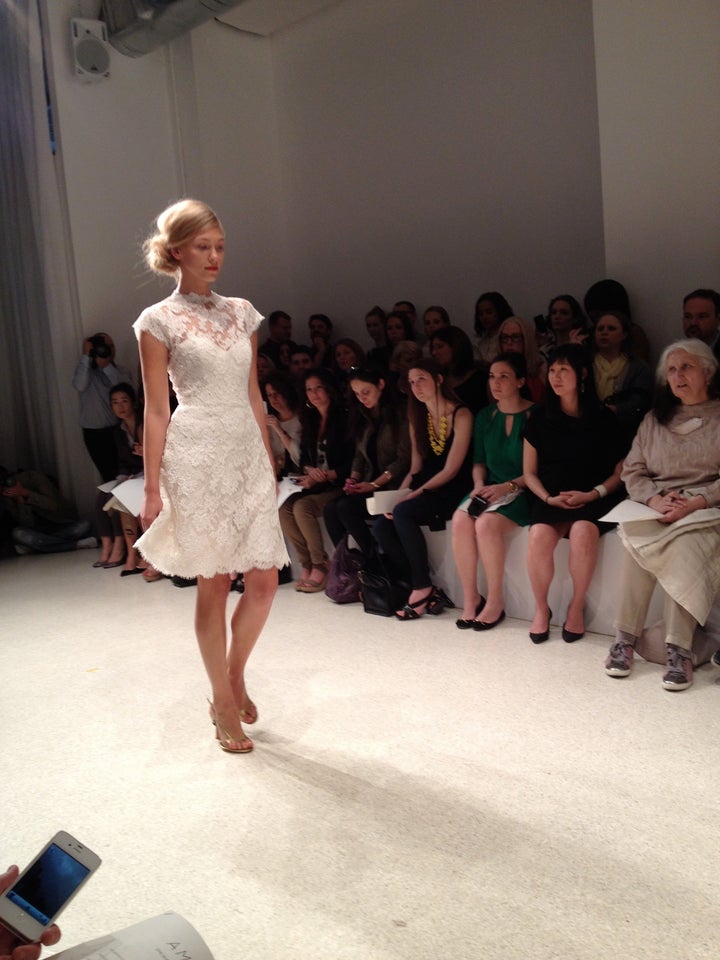 You said "Yes!" to your partner's proposal, and now you're on the hunt to say "Yes" to the dress. But as you face the overwhelming racks of lace and tulle and silke crepe, you might begin to doubt that you'll ever find your dream gown.

Stay calm, says bridal couturiere Romona Keveza.

"I tell brides to approach the search for a dress the way I approach designing them," Keveza told HuffPost Weddings after showing her Spring 2013 collection in New York City on Saturday. "Don't think, feel."

She advises brides to "get into a dream state" when starting to look for a gown, letting go of your budget or what you think might look good on your figure (just go with it for a sec). Free of those constraints, she says, mine bridal websites and magazines for designs that call out to you. "You'll notice a pattern," Keveza said. "It might be lace, it might be a silhouette or designer, but a pattern will emerge."

Armed with your new knowledge of styles and designers, you can hit those bridal boutiques. Just have patience. "You'll find the right, dream dress," Keveza said. "When you know, you know. And it's in your heart, not your head. Just like when you found the right guy."

To help get you started, here are some style themes we saw emerge from the bi-annual Bridal Market in New York City over the weekend, which showcased dozens of top designers.