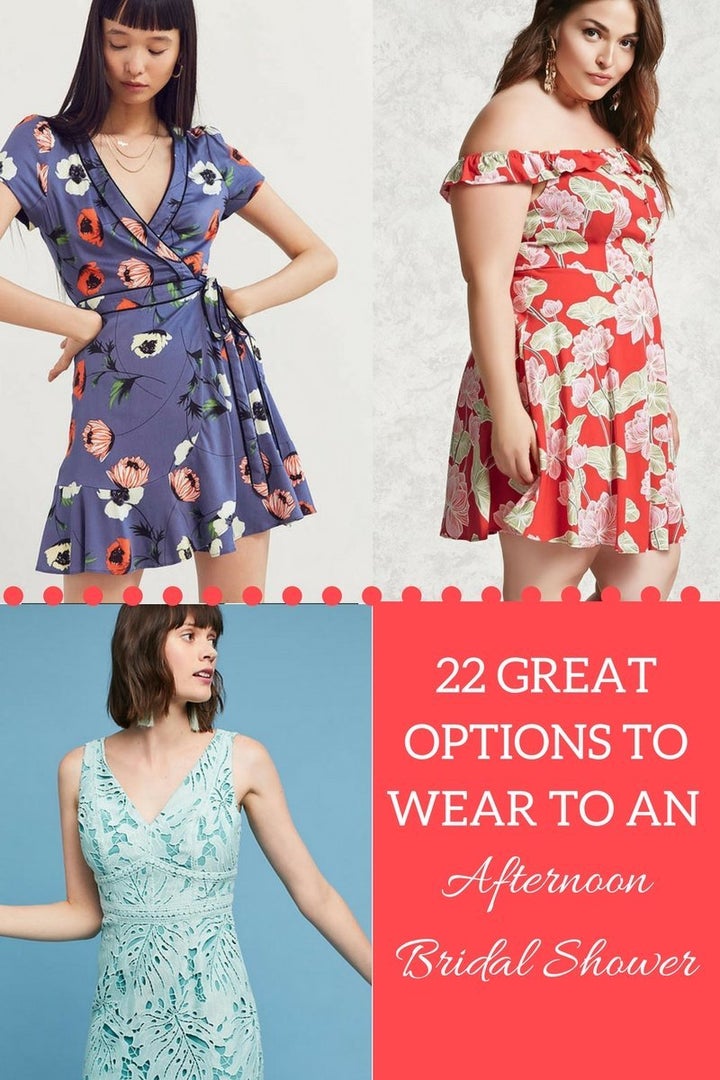 Don't wear white, she told HuffPost; the bride will likely be in some shade of it. From there, narrow your picks down to something pretty that's sure to photograph well, she explained.
"As a general rule, stay away from black, white or busy, small patterns," Harrison said. "Saturated, solid colors with a playful detail, like sweet buttons or an interesting collar or neckline, are a great choice."
Below, we've gathered 22 sweet frocks that fit the bill.