Bridal showers are a pre-wedding tradition, but if you ask us, it's a tradition that could use some shaking up. Brides often find them awkward (do you act surprised as you open gifts everyone knows you registered for!?) and many guests find them boring (most adults do not think of watching another adult open gifts she obviously registered for as the height of entertainment). But that doesn't mean you should skip out on this fun opportunity to get together with the people you love before your wedding. Just choose a theme that allows you to avoid the less-fun parts (like the tea sandwiches) and focus on the good stuff (celebrating the bride's big day, clever and meaningful gifts). Here are three themes that can make your wedding shower a little more modern.
Patio Party. Making a wedding shower a couple shower is one of the simplest ways to make it feel more modern. And a patio party -- where the theme of the party and the gifts is the backyard -- is something both men and women can get into. From grill accessories to outdoor place mats to gift cards to home improvement stores, there are so many fun and useful outdoorsy gifts you can give a couple who loves to enjoy entertaining outdoors (or just like drinking on their balcony). Burgers, a bonfire, and classic lawn games will make this party a huge hit.
A Day in the Life Shower. Showers that invite guests to get creative with the theme are more fun for everyone involved. Guests can go off the registry and select something fun and clever, and seeing what gifts everyone else chose can be really fun. One way to do this is a "day in the life" theme. When sending out the invites, the host includes gift tags that incorporate a paper clock with movable hands (either selecting the time for the guests or letting them choose). Then guests can pick out gifts based on a specific hour of the day (for example, a set of coffee mugs for 8 AM, or nice sheets for 11 PM). This is another theme that works well for a co-ed shower. Choose games and serve foods that reflect different times of day.
Vintage Kitchen Shower. While this may sound like the opposite of a modern shower idea, vintage is actually very "now." The key is to make the shower feel intentionally retro, rather than unintentionally outdated. (Bonus: it's a cheeky and fun way to keep older relatives who are insisting on a ladies-only shower happy.) So for the bride (or the guests!) who love everything vintage, let guests skip the registry and instead hit Etsy, eBay, or the local flea market for a vintage (or just vintage-inspired!) kitchen gift. From vintage aprons to old-school cookbooks to retro salt and pepper shakers, there are dozens of vintage gifts that end up being super unique and surprisingly thoughtful. Framed photos of the couples' family members on their wedding days are a simple and meaningful way to do the decor, and the food and games can come straight out of grandma's wedding scrapbook.
All of these themes are a great starting point for throwing a more modern wedding shower.
Related
Before You Go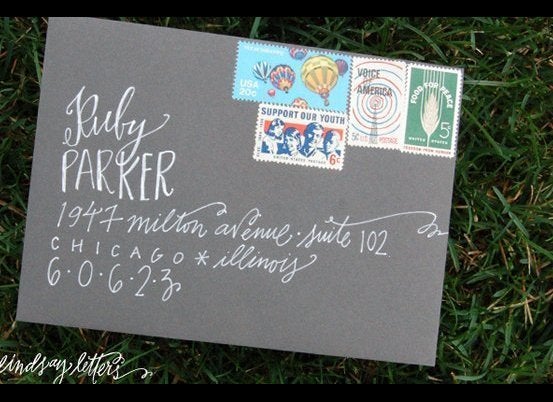 Grown-Up Wedding Shower