Bride Jamie Riddell and her three best friends spent the morning of her wedding hanging out together, getting their hair and makeup done together and breastfeeding their babies together.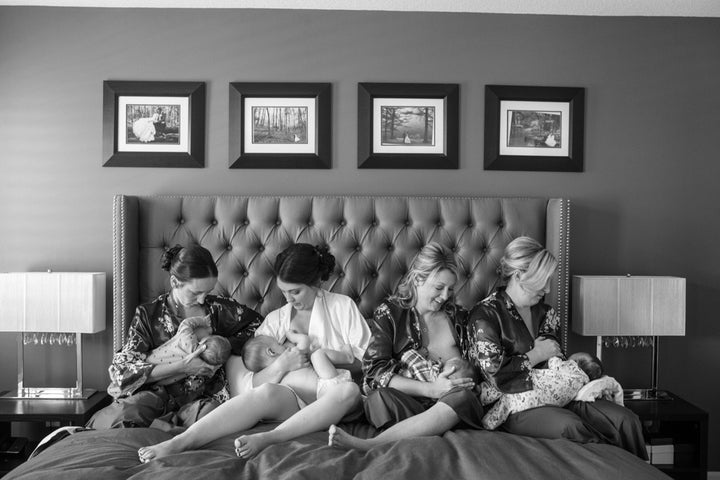 "The photo ended up being an impromptu decision," Riddell told The Huffington Post. "We had been getting ready all morning, all of us casually nursing our babies when we really realized how awesome it was that we were all sharing in such an amazing milestone in our lives at the same time. We decided then that we wanted to get a photo of us together and our talented photographer had us all climb into the bed."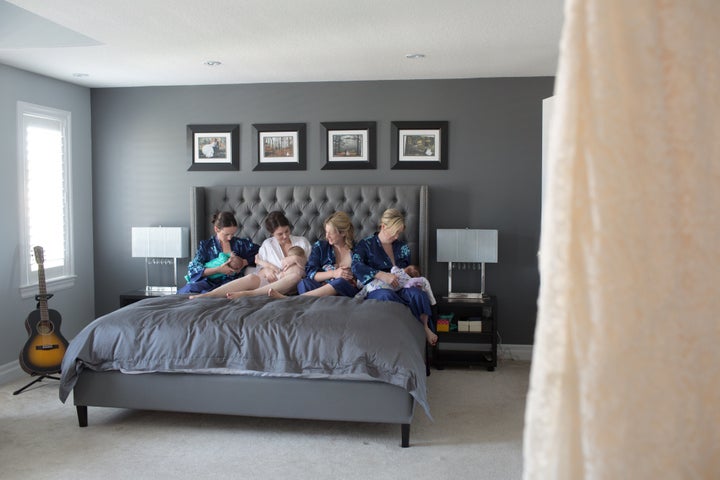 Riddell told The Huffington Post that she, her maid of honor Jami and her bridesmaids Cheryl and Robin all gave birth with a year of each other. The bride's adorable son Easton will be turning 1 later this month.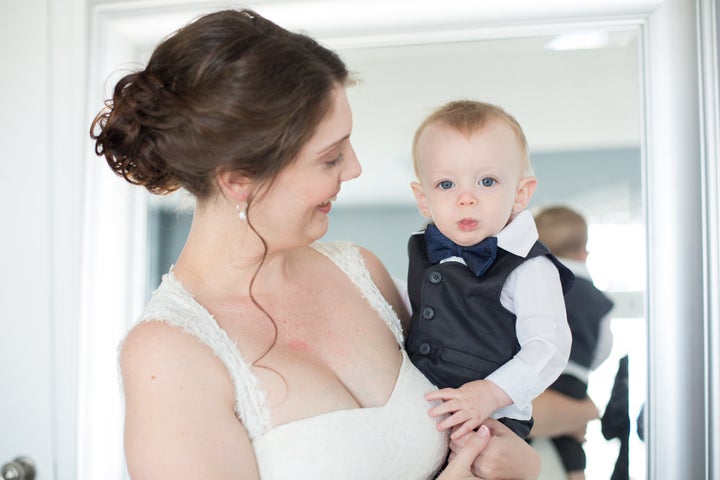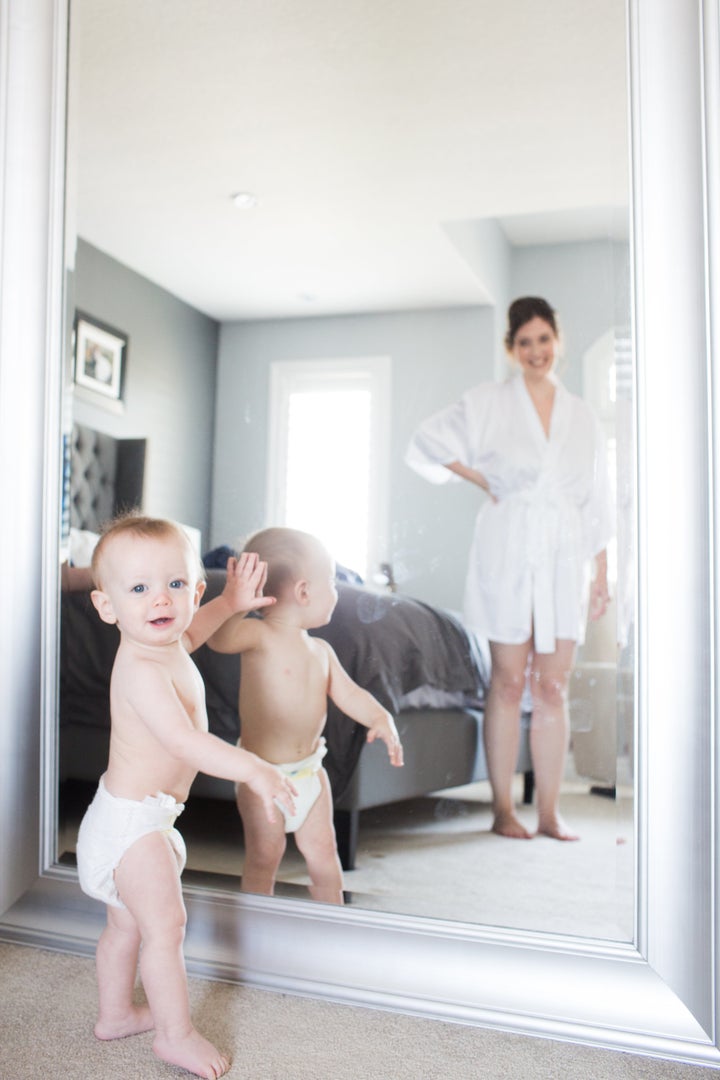 "In the moment of the [breastfeeding] photo, I just felt such immense love for these beautiful women and their babies and so lucky that we could all be together on my wedding day," Riddell said.
The bride, who is training to be a doula, says nursing has been difficult, but that it has created an incredible bond between her and her son.
"Looking at this picture now, I feel so blessed that we had this memory captured in a photo to always look back on. I have such a passion for breastfeeding awareness and support and I am so grateful that such a beautiful photo can be shared with others to really highlight the beauty in nursing your child."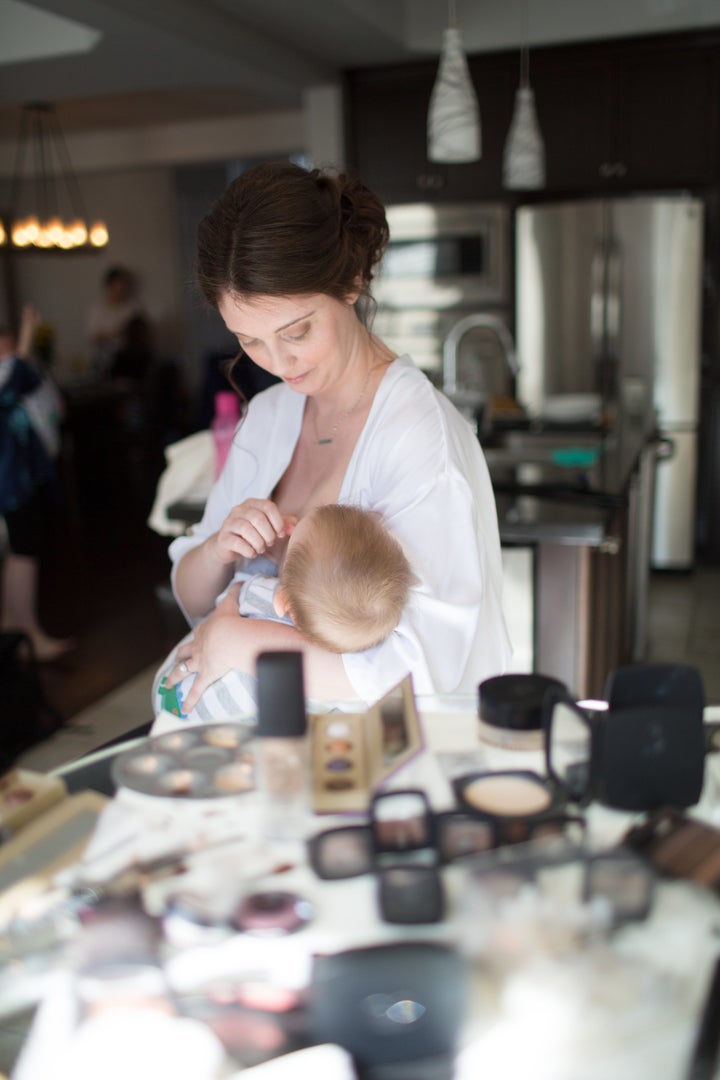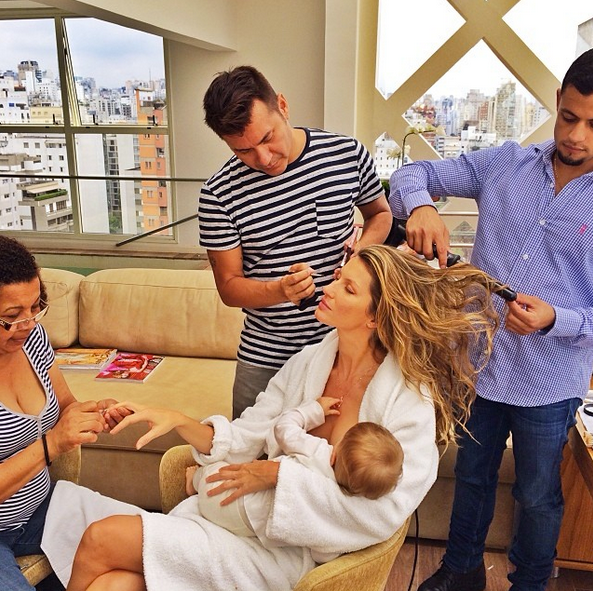 Memorable Breastfeeding Moments In Hollywood