Bride Maria Holand Tøsse, a professional singer in Norway, gifted her groom Ronny Eidsvik an emotional, heartfelt surprise at their August 8 wedding.
As Maria and her father Charles made their way down the aisle at Ålesund Church, she serenaded her husband-to-be with a performance of his favorite song, "You Raise Me Up."
(Story continues after photo)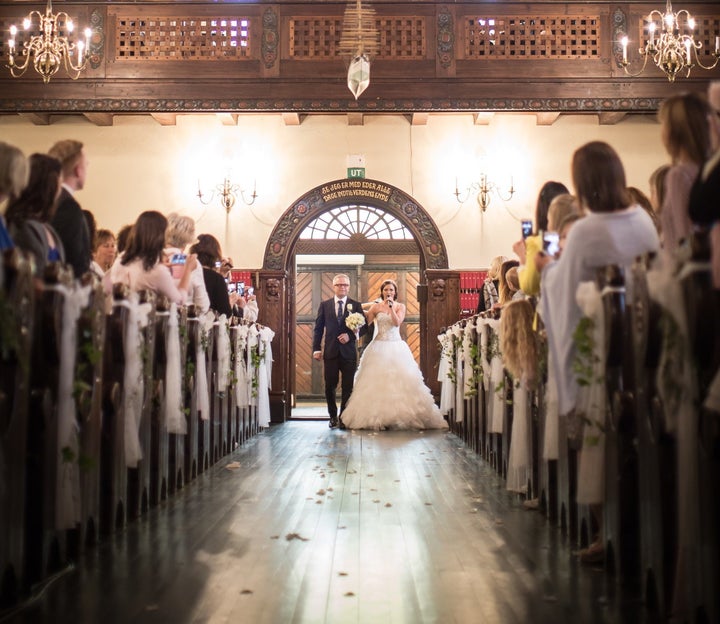 "Since I sing every day for others, I wanted to sing for the man who supports me every day," the bride told The Huffington Post. "He is the reason why I dared to start my own company and follow my dream to sing from my heart to others."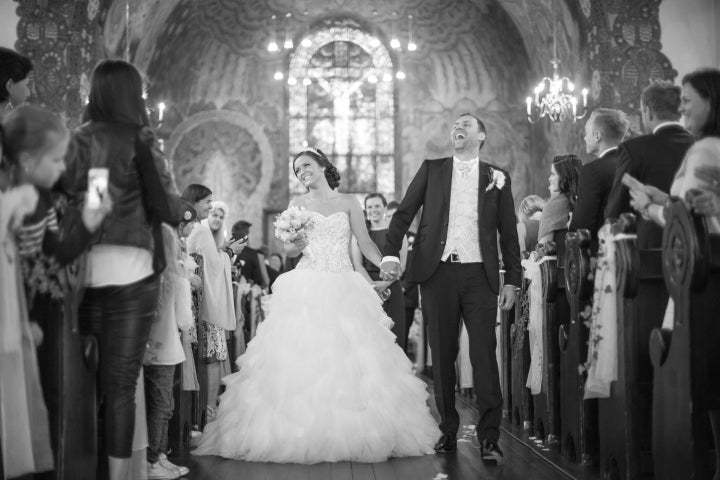 Halfway through the song, Maria's dad took the mic for a moment to sing to the groom as well.
"It was my father's idea to join," Maria told HuffPost. "He wanted to sing to Ronny too. He had a message to deliver, 'And now it's time to give away my daughter. You know it's hard, so please take care of her.'"
The groom got emotional during the performance, which included 30 singers and musicians.
"Ronny cried and smiled," Maria added. "He is such a sensitive person. And that's why I love him so much."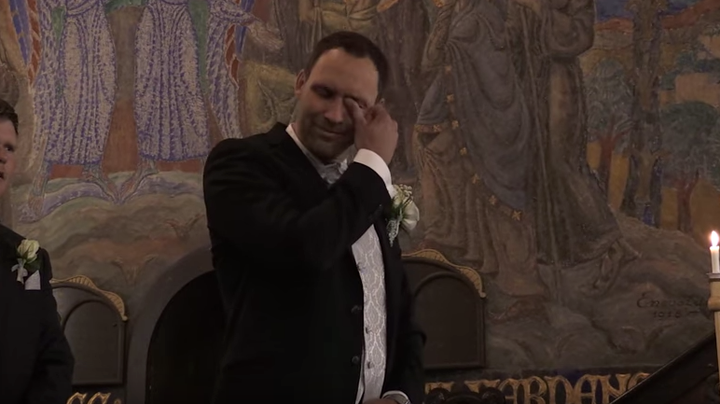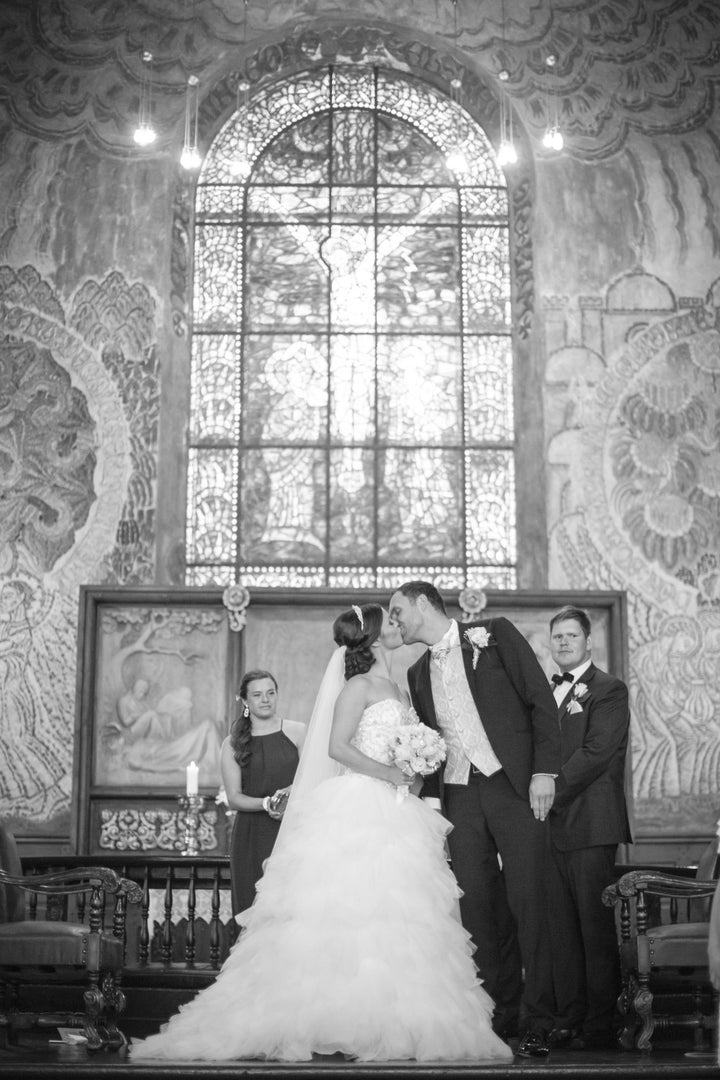 "I feel so blessed that I found a man that builds me up," she said. "Or as I sang to him, 'You raise me up to more than I can be.'"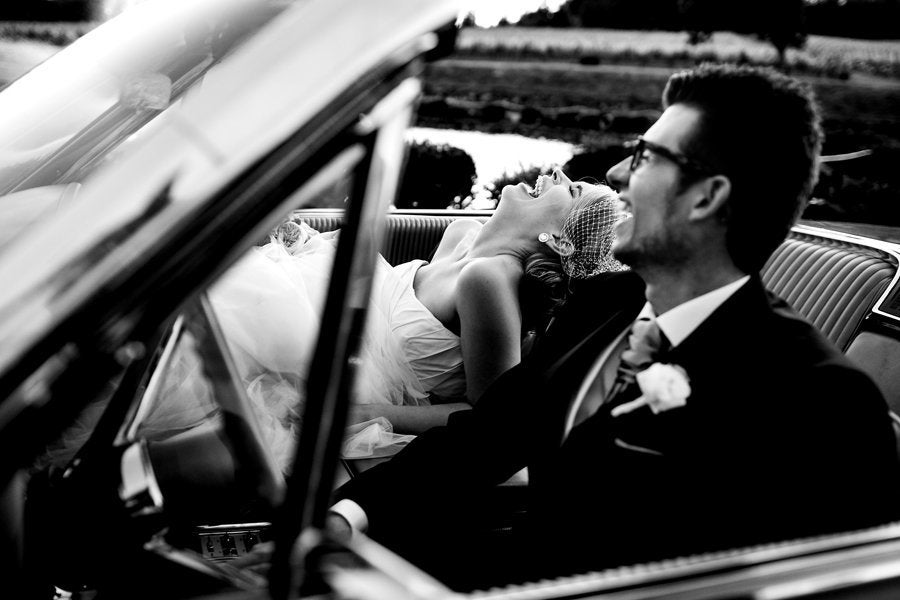 Best Wedding Photos of 2014
Related