This bride and her mom had a wedding surprise up their sleeves that no one saw coming ― not even the groom.
On Saturday, when Julia McDonald tied the knot with Peter Narsasian at Belle Mer in Newport, Rhode Island, she and her mom Sheila Rossi surprised guests by performing a special mother-daughter dance at the reception.
Sheila, a single mom, raised Julia on her own while battling cystic fibrosis, a chronic lung disease that can also affect other organs. Although her lung function has been especially low lately (they kept her oxygen tank nearby, just in case), Sheila somehow managed to brings lots of energy and joy to the routine.
"My mom is my best friend and my hero," Julia told HuffPost. "She raised me as a single parent, working multiple jobs while battling cystic fibrosis. She is the strongest, coolest, most positive person in the world who uplifts everyone around her."
"She has been more sick lately. So for her, doing this dance was a way to show everyone that her sickness does not define her, all while creating a memory for us to cherish forever," the bride added.
The ladies kicked off the dance to Carrie Underwood's emotional ballad "Mama's Song," before breaking into Flo Rida's high-energy tune "Cake."
"The dance starts off to a slow, emotional song, so pretty much everyone was in tears. When we broke into 'Cake,' people were jumping, screaming and couldn't believe it!" the bride said. "Then when my grandmother made a guest cameo, we had the crowd in tears again."
″[During rehearsals] we had to take a lot of breaks so that my mom could catch her breath and hook up to her oxygen," the bride told HuffPost. "But as soon as she could do another run-through, we would start from the top and just keep running through it."
Sheila has spent much of her life focusing on her health ― medications, nebulizers and other treatments and appointments ― all so that she could be there for the big moments in her kids' lives, Julia said.
"She goes into the hospital multiple times a year for lung clean-outs, and recently has required the use of oxygen due to her lung function," the bride told HuffPost. "That's why her ability to do something like this at her age, and with what should be her 'limits,' is so remarkable and inspiring. She continues to defy all odds and blow us away with her strength and will to live."
Watch the heartwarming video above.
Related
Before You Go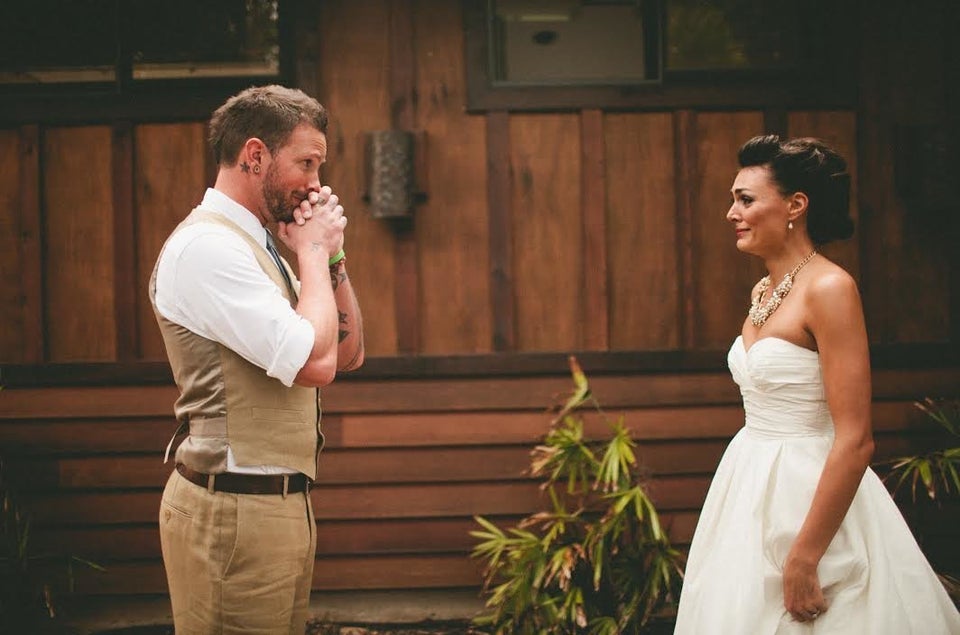 Emotional Wedding Moments