This bride's late father wasn't able to be there physically on her wedding day, but her brothers made sure he was there in spirit.
Kaley West's dad, David West, died unexpectedly of heart disease three years ago. In the months leading up to her wedding to Andy Young, her brothers — Danny, Dustin, Derek, Kevin and Kasey West— told her they were planning a surprise, but they didn't reveal what they had in store until the big day.
During the Sept. 22 wedding reception in Midway, Utah, West's brothers each took turns dancing with their sister to Michael Bolton's "Fathers and Daughters." But what made the moment particularly special ― and emotional ― was that they interspersed audio of their father's voice from old home movies throughout the song.
"My dad was a crazy home video guy, and we knew we had something golden there," Kevin West told KUTV of their father. "So we watched all those home videos and took those sound bites directed to Kaley and incorporated those into the song. It worked out perfect."
"The moment Kaley heard her dad's voice, her hand immediately went to her head and she started crying," she said. "As the song continued, you could tell she was filled with emotions. The room was completely silent and other than the music, all you could hear were sniffles from everyone watching, myself included!"
The bride called the surprise "beyond incredible."
"I have some amazing brothers that made this special moment beyond incredible for me during my father-daughter dance," West wrote on Facebook. "There was so much love on our wedding day and tangible love felt amongst everyone in that ballroom."
"My hope is that this video reminds you of the love you have for your loved ones and maybe hug them a bit tighter after watching this video," West added.
This story has been updated to include commentary from the videographer.
Support HuffPost
A No-B.S. Guide To Life
Related
Before You Go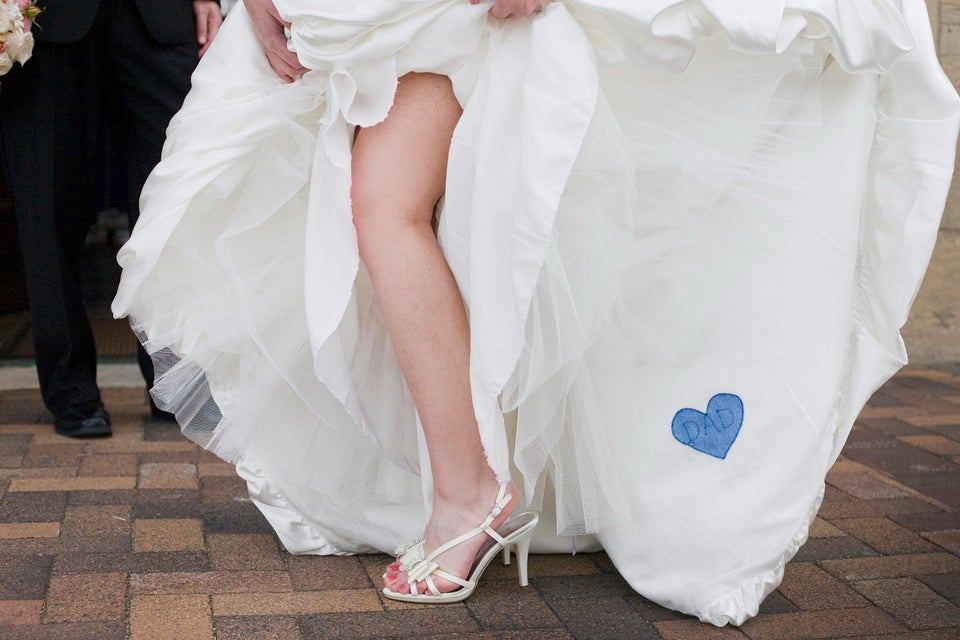 Ways To Honor Lost Loved Ones At Your Wedding
Popular in the Community