Two weeks before her November 2015 wedding, UK bride Connie Bell tried on the dress that her grandma Margaret White wore in 1966 -- and it fit like a glove.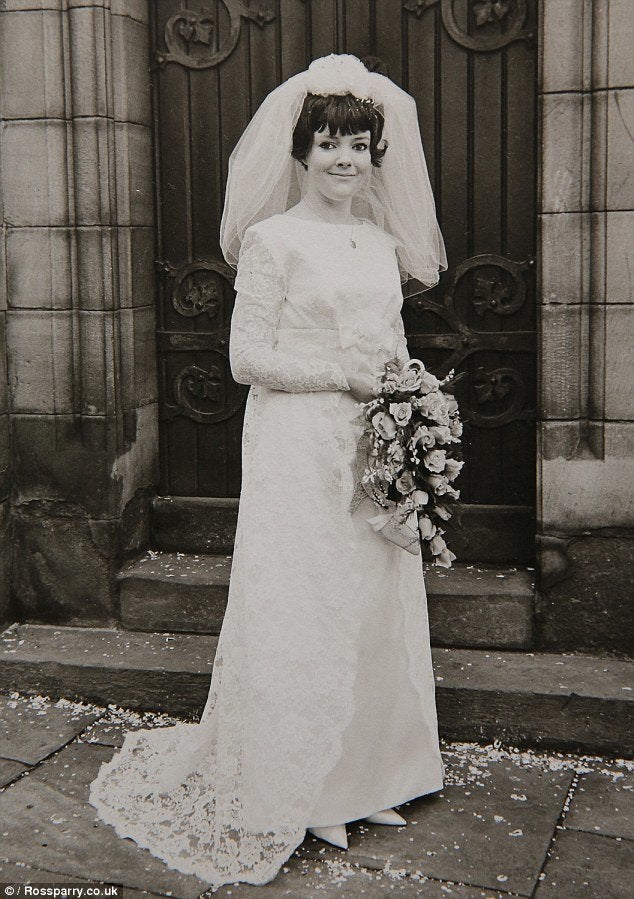 Connie's wedding venue plans had just fallen through, and her beloved grandma brought out the 50-year-old floral lace wedding dress from storage in an attempt to cheer her up. Connie had only ever seen the dress in photos, and even though she had already purchased her own gown, she couldn't help but try it on.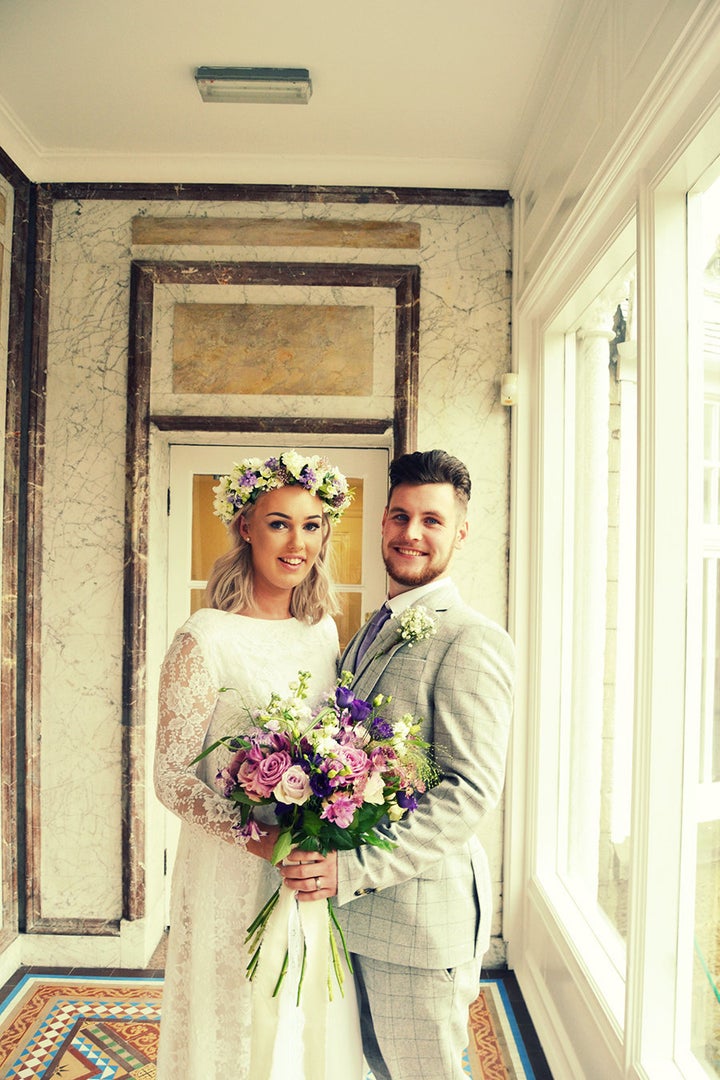 "I was shocked at how well it fit and how lovely it made me feel," Connie, who lives in Barnsley, South Yorkshire, told The Huffington Post. "I tried it on to cheer me up. I had no idea that I would be trying it on to wear on my wedding day, but I knew as soon as I had it on that I wanted to wear it."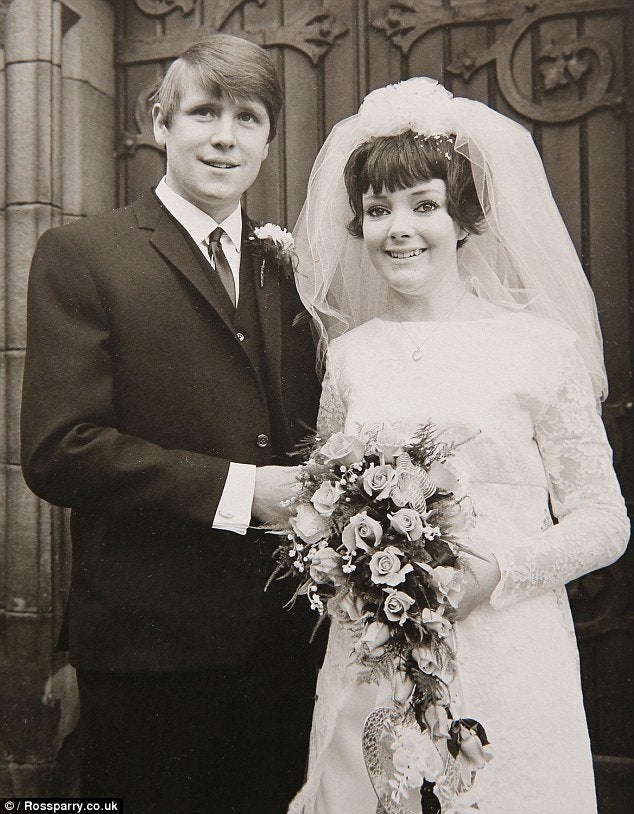 After trying on grandma Margaret's dress, everything began to fall into place for the wedding. Connie and her husband-to-be Sam Bell found a new wedding venue on short notice, and Connie decided to change into her original dress at the end of the reception so it wouldn't go to waste.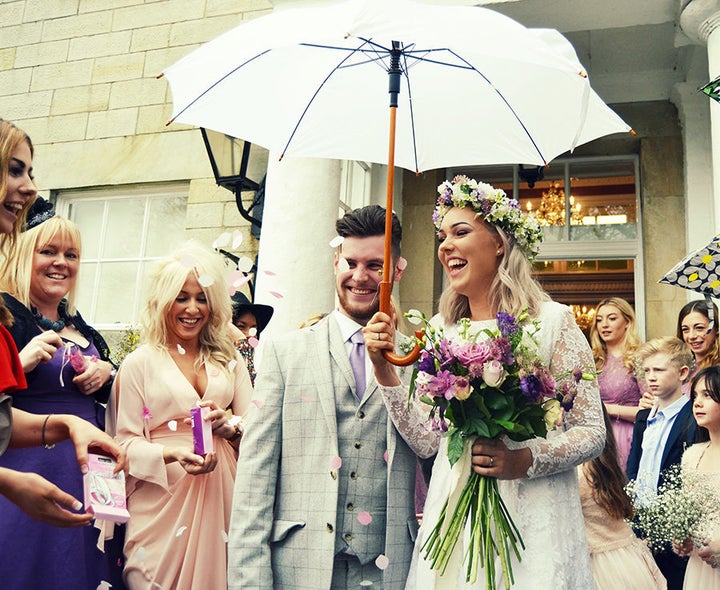 She even found little pieces of confetti still tucked inside the dress from her grandma's wedding.
"It made it more special to have pieces of confetti from 50 years ago [in the dress] and there's now some from my day as well," Connie said.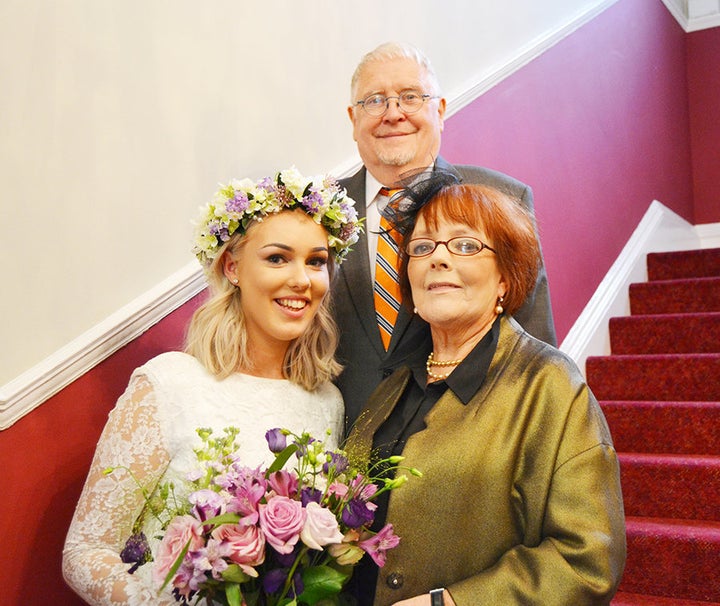 "Wearing my grandma's dress made everybody so happy and emotional on my wedding day, especially my grandparents," Connie said. "I love my grandma so much and am so pleased that we both got to wear the same dress for our special day."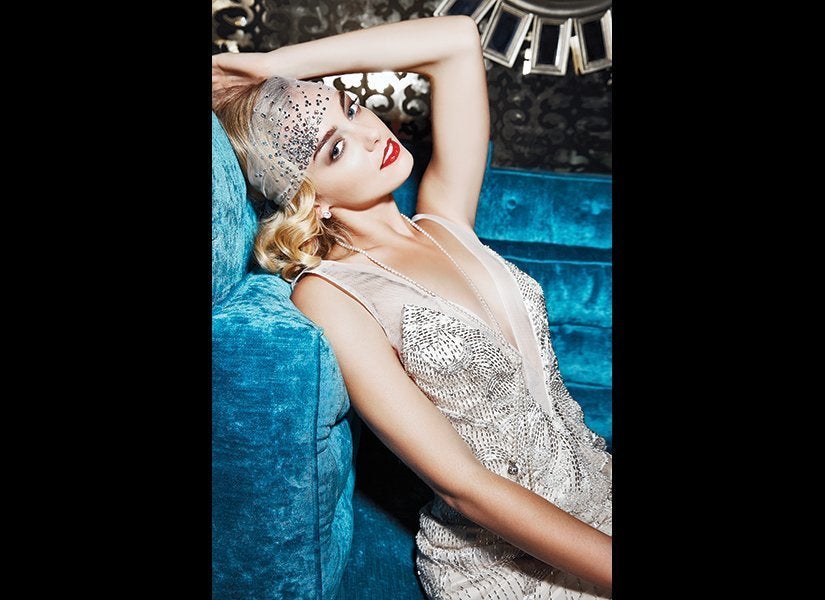 Vintage-Inspired Wedding Dresses by Decade
Popular in the Community