As excited as Amanda Crowe Free was for her Dec. 13 wedding, she knew a very special person would be missing: her 6-year-old daughter Azalee, who died of cancer in November 2013.
But thanks to Free's friend and wedding photographer Ashley Frantz, Azalee was at the West Baton Rouge, Louisiana nuptials in spirit -- and in photos.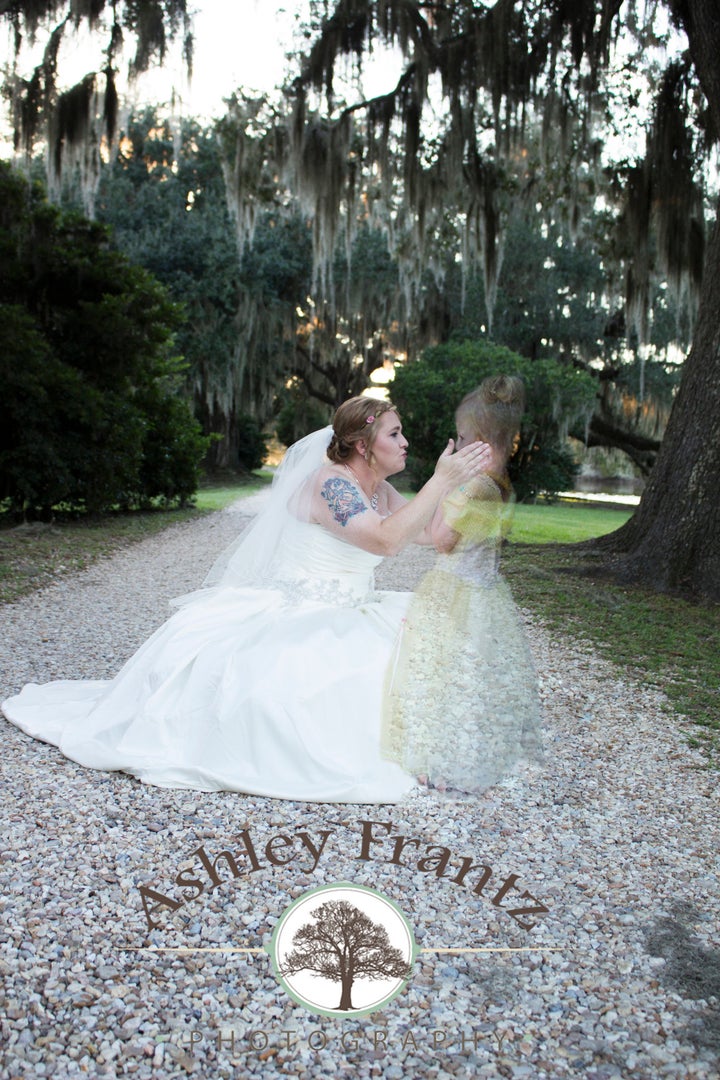 "[Azalee] was the most amazing soul I ever had the pleasure of coming in contact with," Free told The Huffington Post. "She was a special soul. She'd say her prayers at night and pray for all the other little kids in the world. We spent every minute together."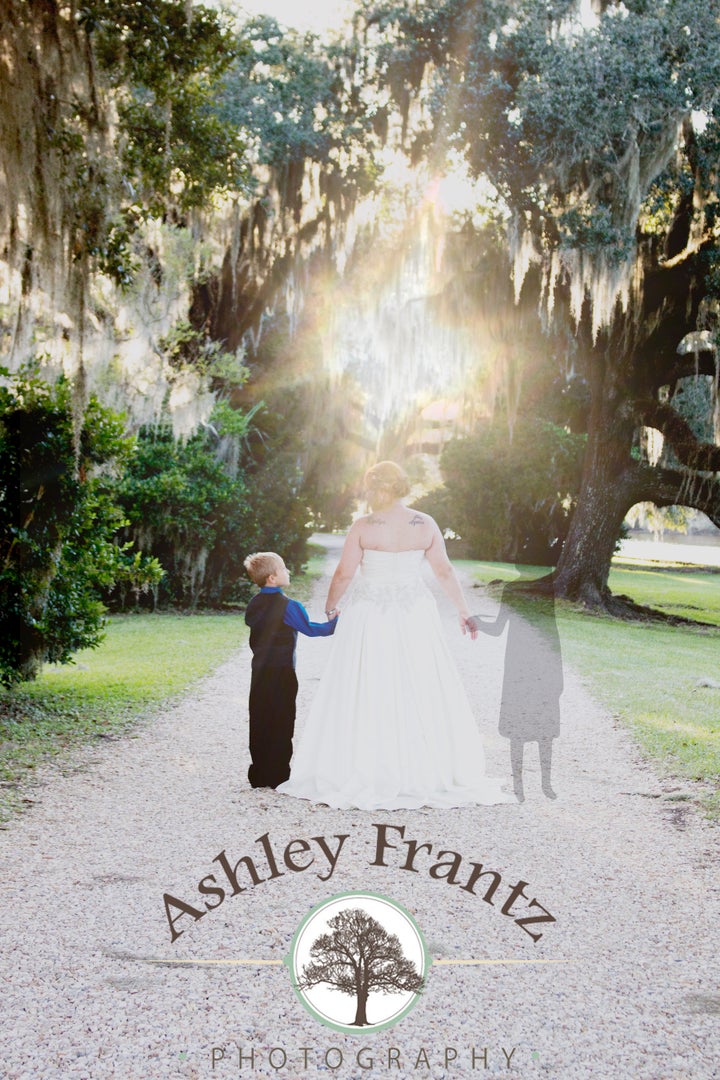 Azalee was diagnosed with neuroblastoma in June 2012 -- just one day before her fifth birthday. She went through chemotherapy and a stem cell transplant but relapsed in August 2013 and died a few months later. She was a big sister to Free's younger son Kiptyn, who is now 6 years old.
"It was the second hardest thing -- coming home to tell my baby his sissy wasn't going to be there," Free, who raised the two kids as a single mom, told HuffPost.
She met her husband Chip in December 2014, a year after Azalee died.
"I know without a shadow of doubt that Azalee brought us together," she said. "He just welcomed my broken heart with open arms."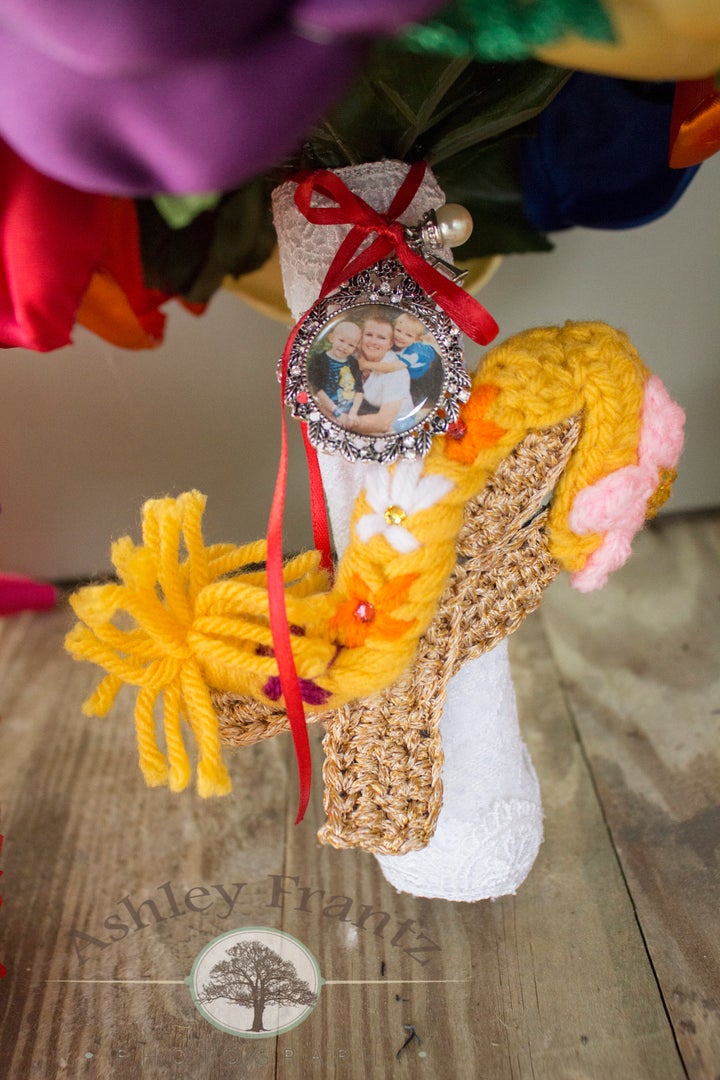 At the ceremony, the newlyweds honored Azalee by releasing butterflies. But when one butterfly refused to fly away, Free knew it was a message from Azalee.
"I prayed for signs for days and days -- girl just let me know you're there with me," she said."We did a butterfly release and in the process one landed on my chest -- right on the left side of my chest ... It was Azalee."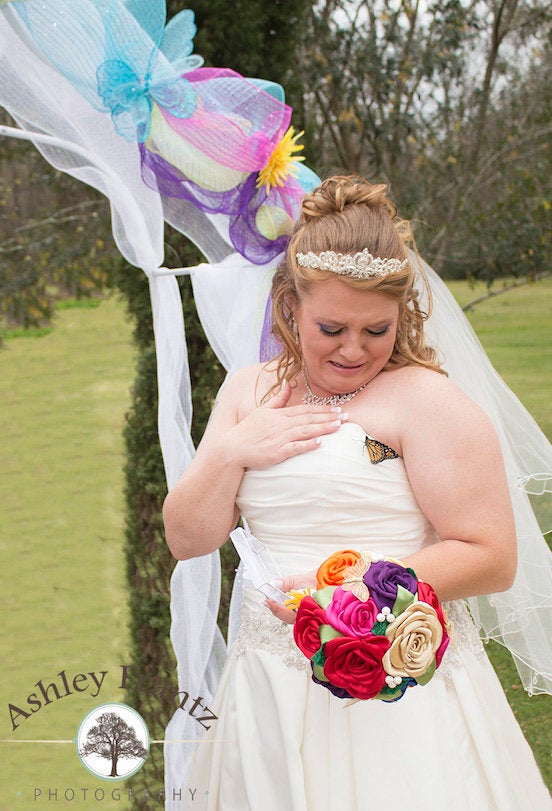 Photographer Frantz befriended Free after learning that Azalee had cancer. On one occasion, Frantz and her husband visited Azalee at St. Jude Children's Research Hospital dressed as Mickey and Minnie Mouse.
"Azalee never complained and was always making everyone laugh," Frantz said. "Even as sick as she had gotten through the treatments, she was still so silly and full of joy. The world is just a little bit dimmer without her here. "
As for her wedding photos, Free says they are "priceless."
"You can not put a dollar sign on what [Frantz] did for us," she said.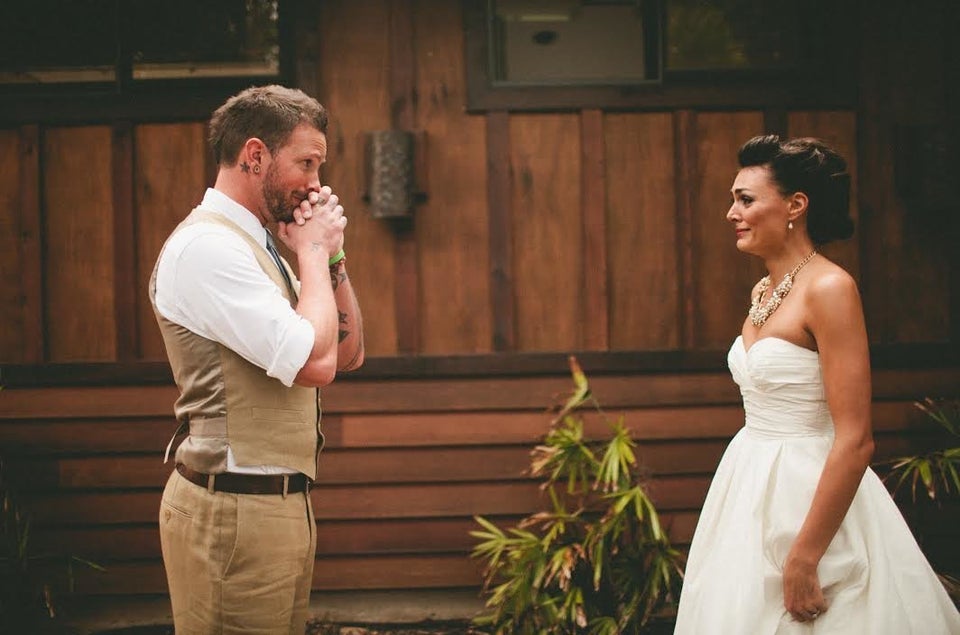 Emotional Wedding Moments
Related