Groom Kelly Turney surprised his bride Becky with a special last-minute addition to the bridal party at their wedding on Saturday.
During the ceremony in Palmer, Alaska, Becky met honorary groomsman Jacob Kilby for the very first time. Jacob is the man who received a life-saving heart transplant from the bride's late son Triston Green, who died in 2015 at the age of 19.
The emotional moment was captured by photographer Amber Lanphier of Love Adventured.
The pictures were featured on the Love What Matters Facebook page and have since gone viral.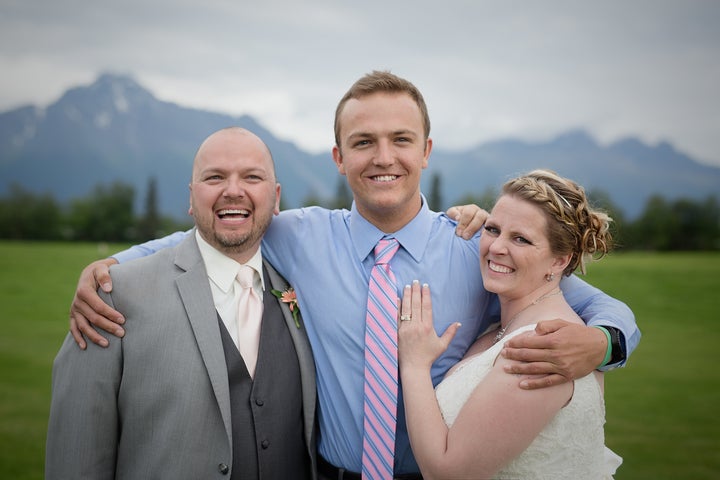 Leading up to the wedding, the groom arranged for Jacob to fly to Alaska for the big day so that Triston could be there in spirit.
"When [Kelly] announced Jacob was in the crowd my jaw dropped, I couldn't believe it!" the bride told Babble. "I squealed like a little girl, jumped up and down, and couldn't wait to embrace him."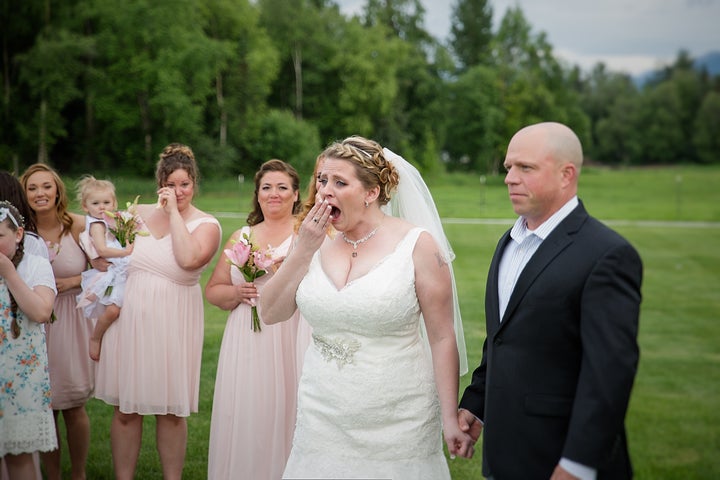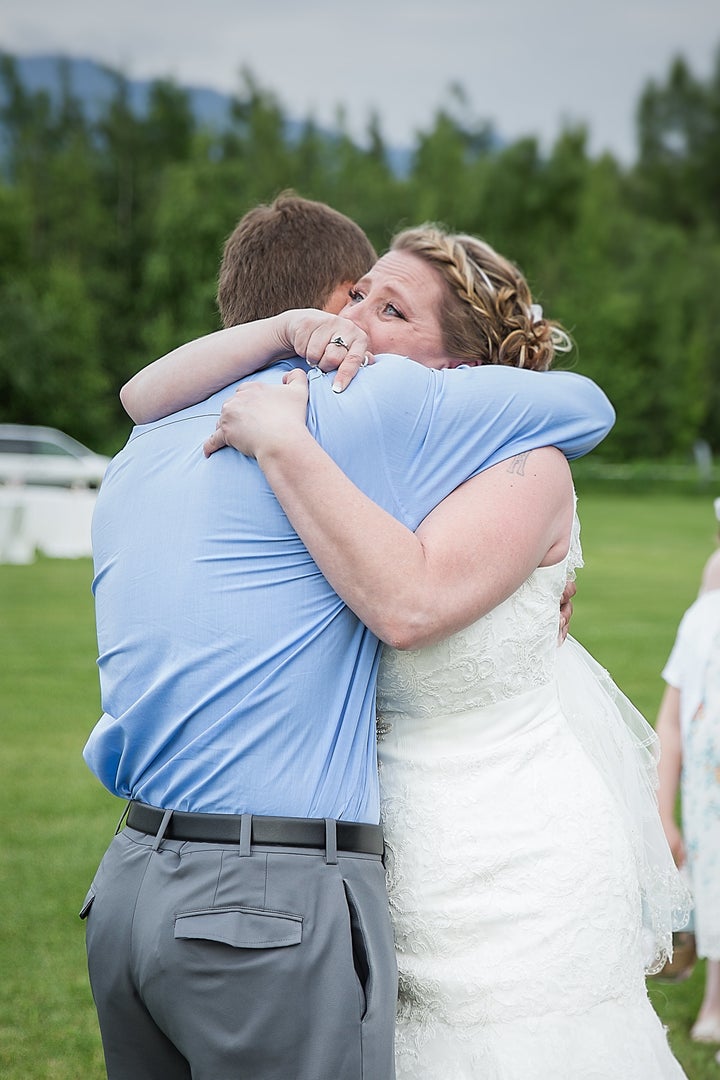 In one especially touching photo, Becky puts a stethoscope to Jacob's chest to listen to her son's heartbeat.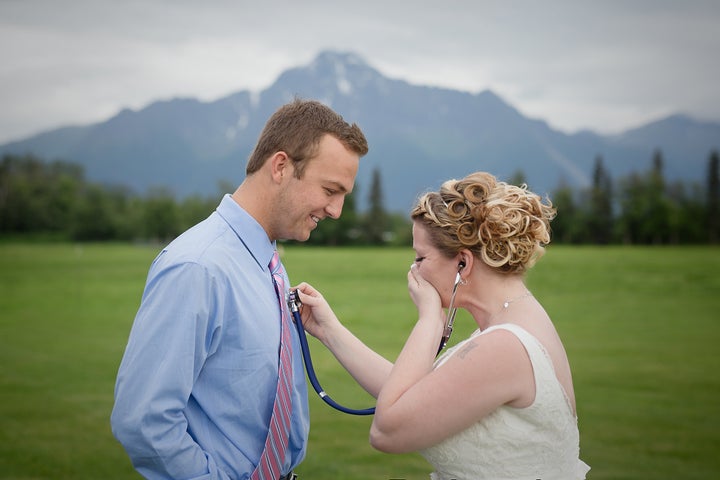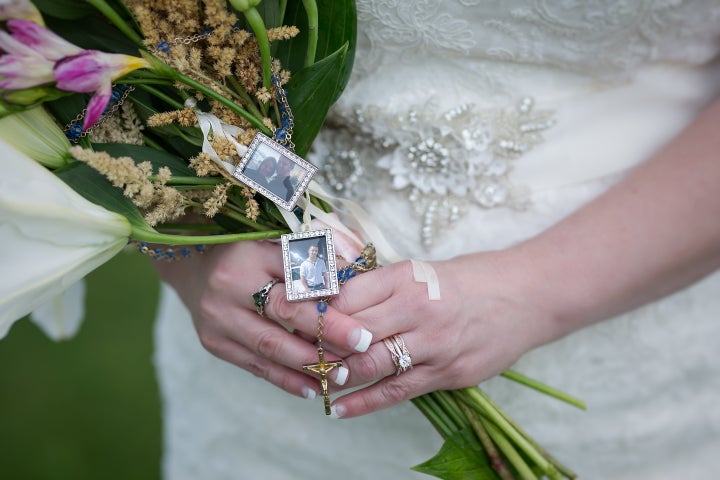 On her Facebook page, the bride wrote that Jacob's presence was the "most amazing surprise."
"Hands down the best gift. Most amazing surprise ever!" she wrote. "Thank you for caring for Triston's heart. Thank you for being here!"
The Huffington Post reached out to the couple for comment but had not heard back at the time of publication. This story may be updated.
Before You Go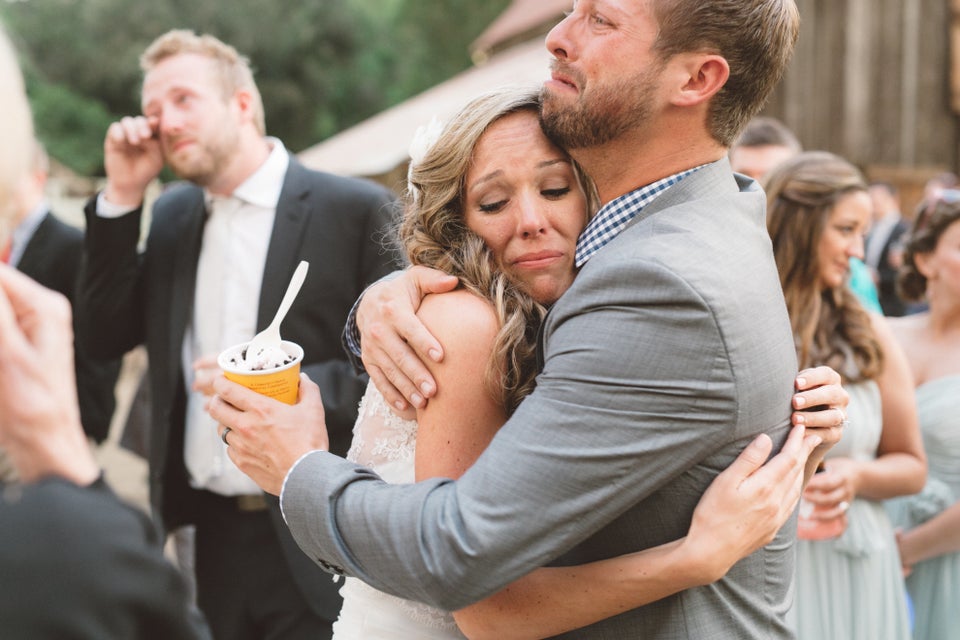 Most Emotional Wedding Pics