These newlyweds are starting their marriage off on the right note.
On April 28, bride Heather Ni Chearnaigh surprised her new wife Lauren O'Sullivan during their first dance with a beautiful rendition of Elvis Presley's "Can't Help Falling In Love."
Halfway through the song, the rest of their guests joined in for a sing-along at the Cork, Ireland wedding.
"I have always expressed myself through music and what better way to express my love for my wife than through a song with such meaningful lyrics!" Heather, a piano teacher and wedding singer, told HuffPost in an email.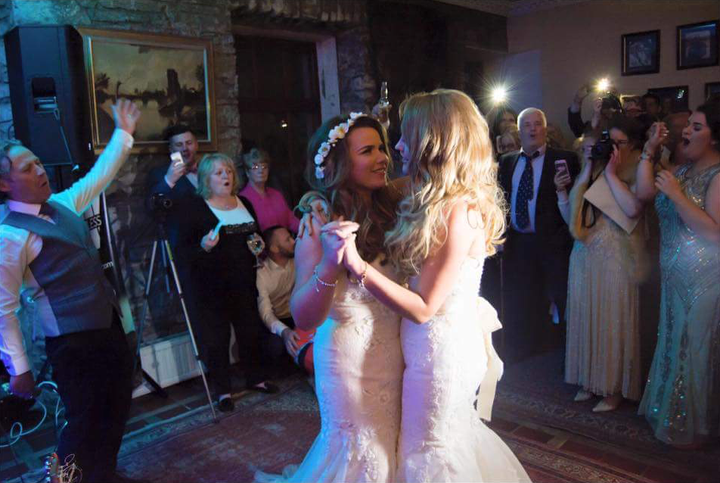 The performance was a complete surprise to the Lauren and their guests. Before the wedding, Heather had been practicing with Lauren's Uncle Mick, who plays guitar in the video, and also arranged for printed lyrics to be handed out to their other family and friends.
"As a wedding singer, I am used to singing in front of crowds and nerves would never be an issue, but singing to my wife, the most important person in my life, and my biggest critic, now that was nerve-wracking," Heather told HuffPost. "Tears streamed from Lauren's face as I started to sing. Immediately after the first dance Lauren hugged me and said, 'You get more amazing every day.'"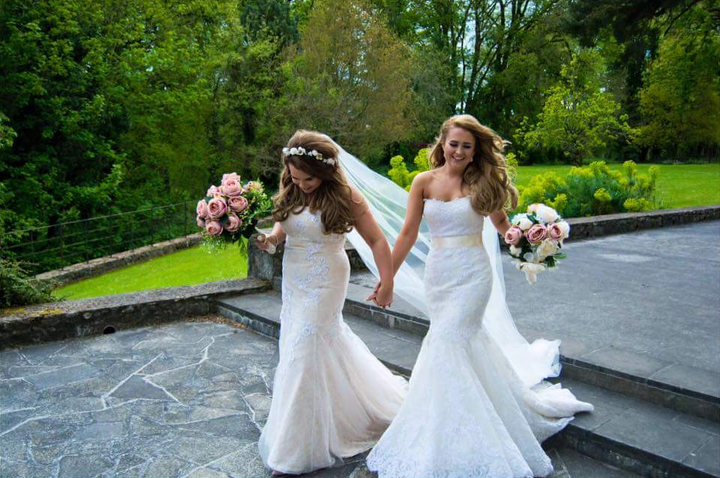 The couple first met online four and a half years ago and have been inseparable ever since. Below, more photos from the couple's special day.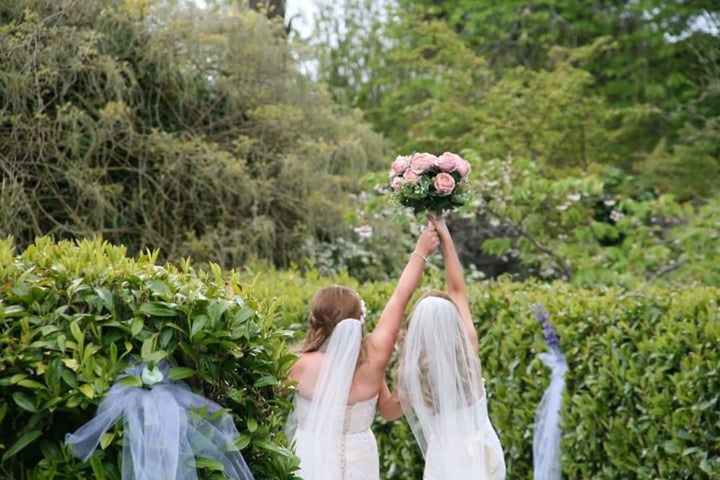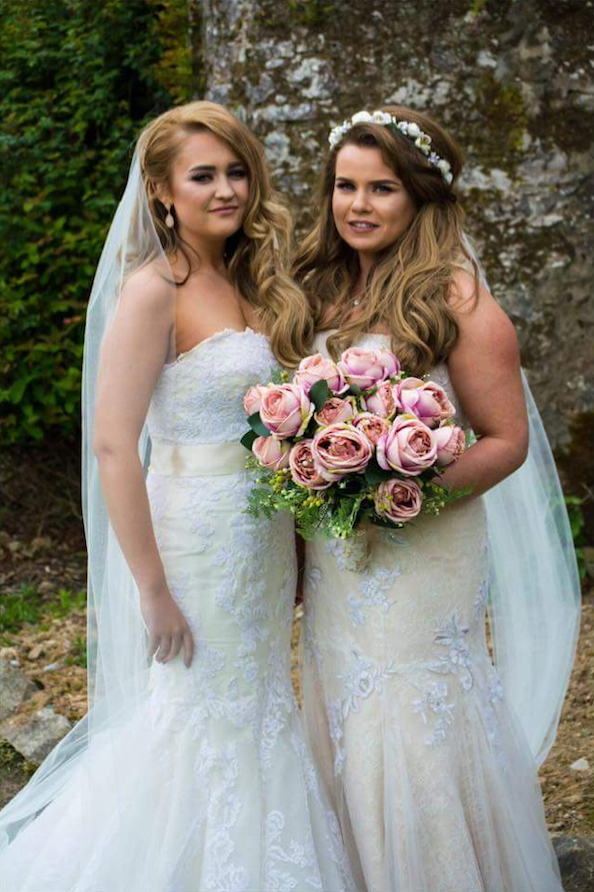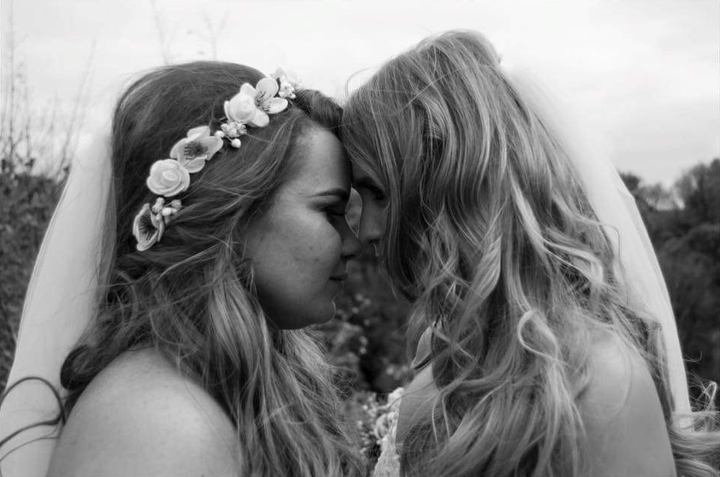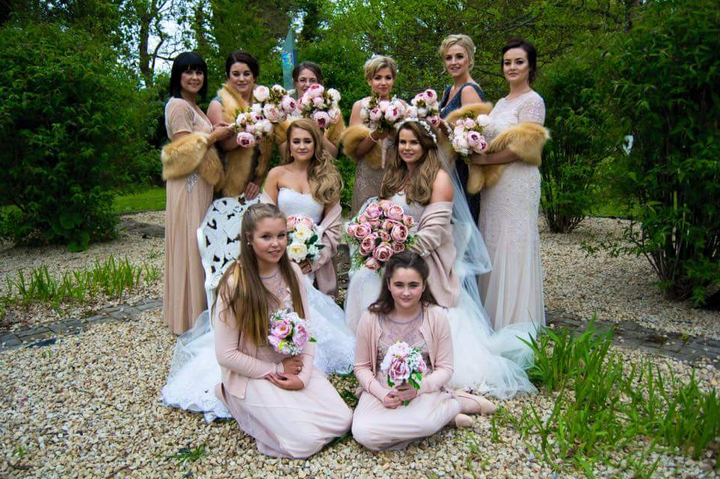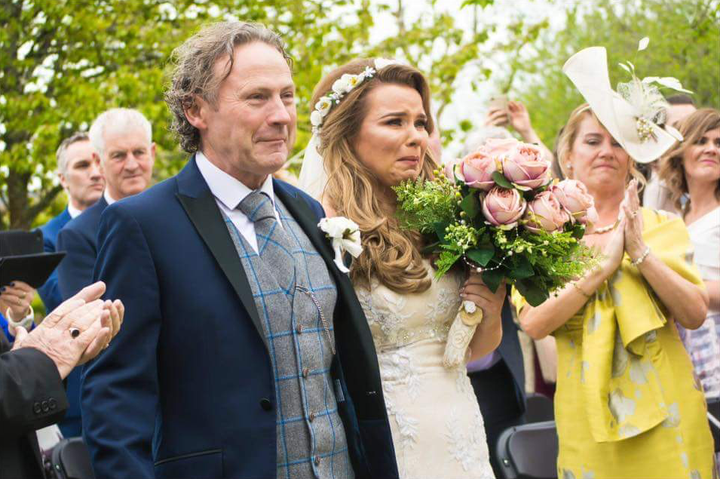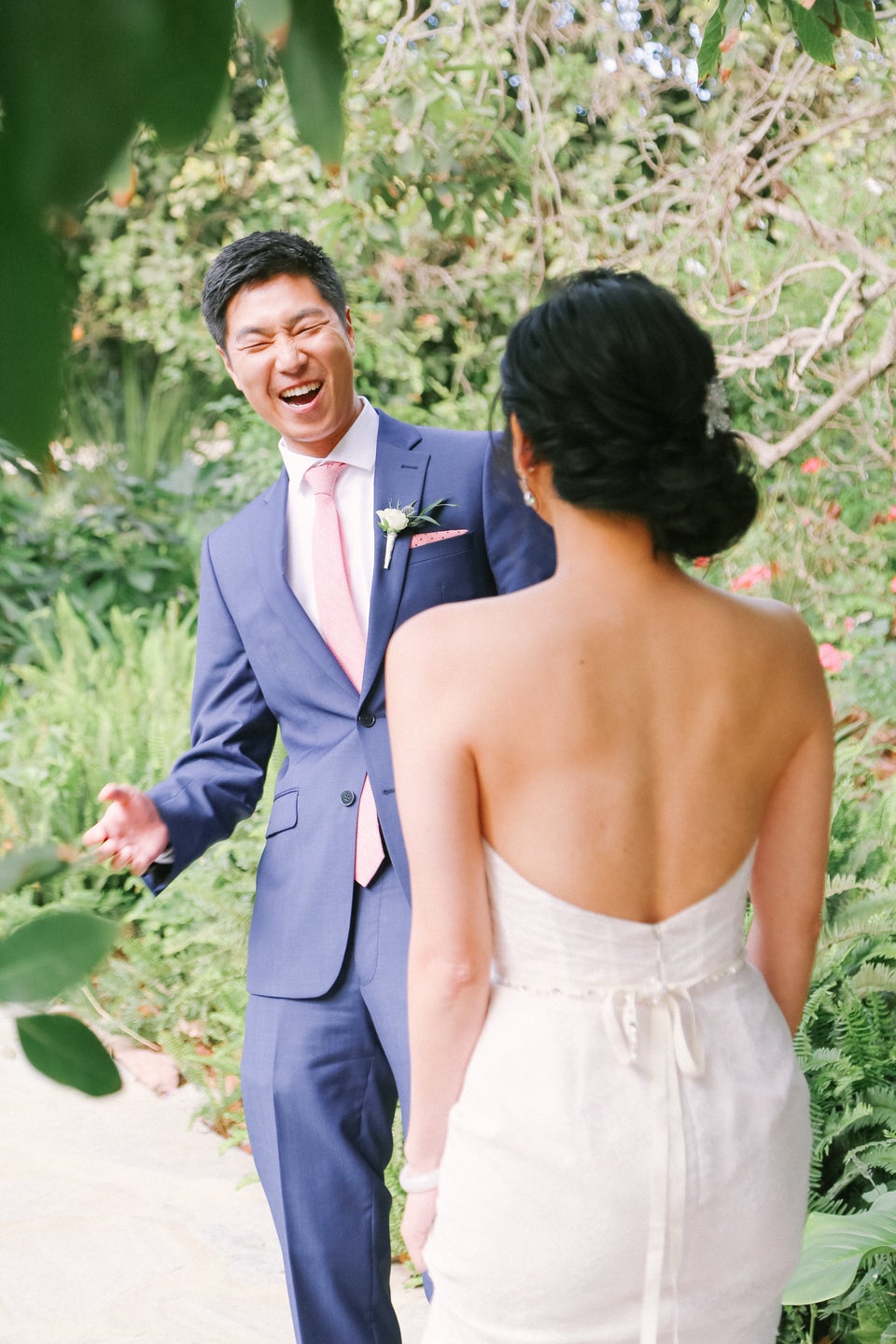 Emotional Wedding First Look Photos