Ohio bride Julie Norton knew she wanted her deaf father, Scott Finkel, to experience their father-daughter dance to Rascal Flatts' "My Wish" as fully and completely as possible. Luckily, she came up with the perfect solution: a music video of herself signing the words to the song.
To say the video was well-received at the June 11 nuptials is an understatement. Scott almost stopped dancing altogether to take in the sweet gesture.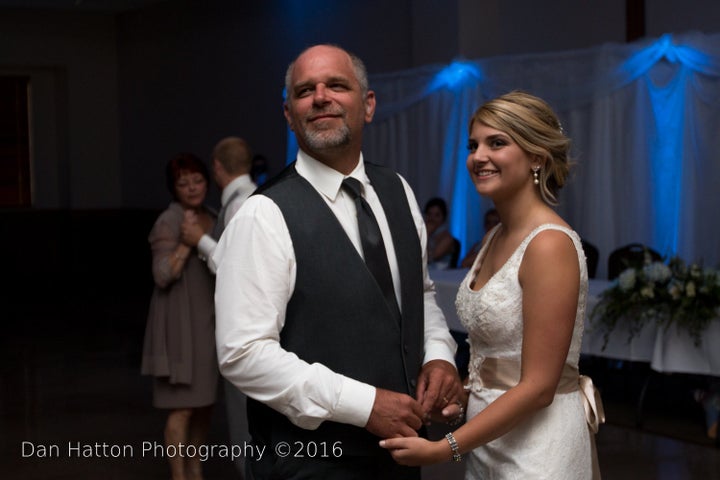 He and Julie's mother were both born deaf. Julie, whose first language is sign language, originally posted the video on Facebook so that her parents could share it with their friends. She never expected all of the attention she would receive from it.
"My dad is really proud of me," Julie told The Huffington Post. "I saw it in his eyes during our dance and I can see it when he talks about it."
Julie came up with the idea for the video right after she and her now-husband Rob got engaged. She put the video together a few days before the wedding by throwing up a sheet in her home office and hitting record.
Julie also took other measures to ensure her parents could understand everything at the wedding. She asked the family's favorite sign language interpreter to work the wedding and made sure there were signs around the venue so her parents would know what drinks to order and the like.
"A wedding is supposed to be a bride's special day, and I wanted to share that with my parents," Julie said.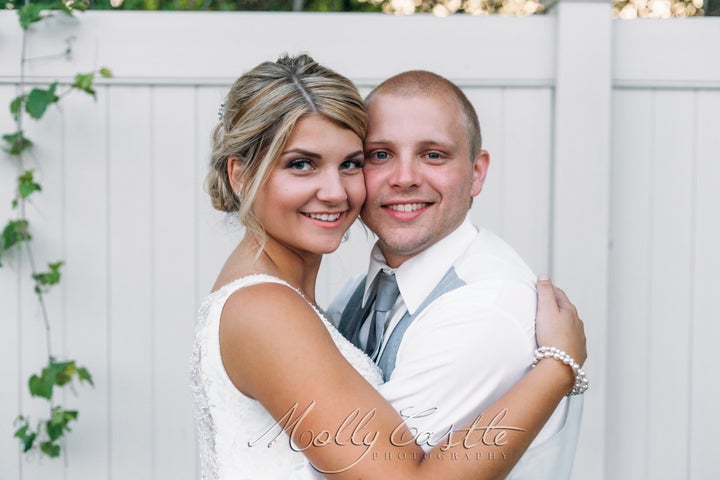 She met her husband Rob five-and-a-half years ago on a blind date set up by her best friend and his best friend, who happened to be dating. He popped the question on Christmas Eve 2014, right before the pair headed out to a party.
"I thought for sure he would propose at the party, but he surprised me right before we left with a single present under the Christmas tree," Julie said. "I opened the present and it was a booklet he made with pictures of us and our pets throughout the years. The last page said 'FOREVER?' When I looked up he was on his knee and he asked me if I would marry him!"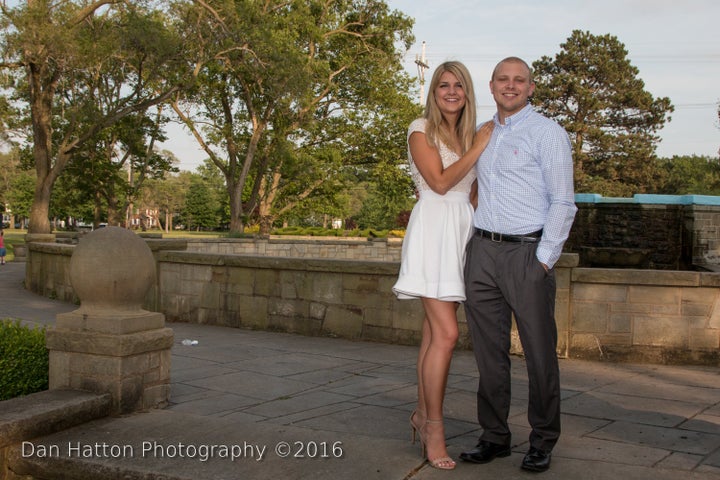 Of course, she said "yes," and their wedding featuring Julie's sweet video took place near Lake Erie with approximately 160 guests.
Watch above to see Julie's touching video.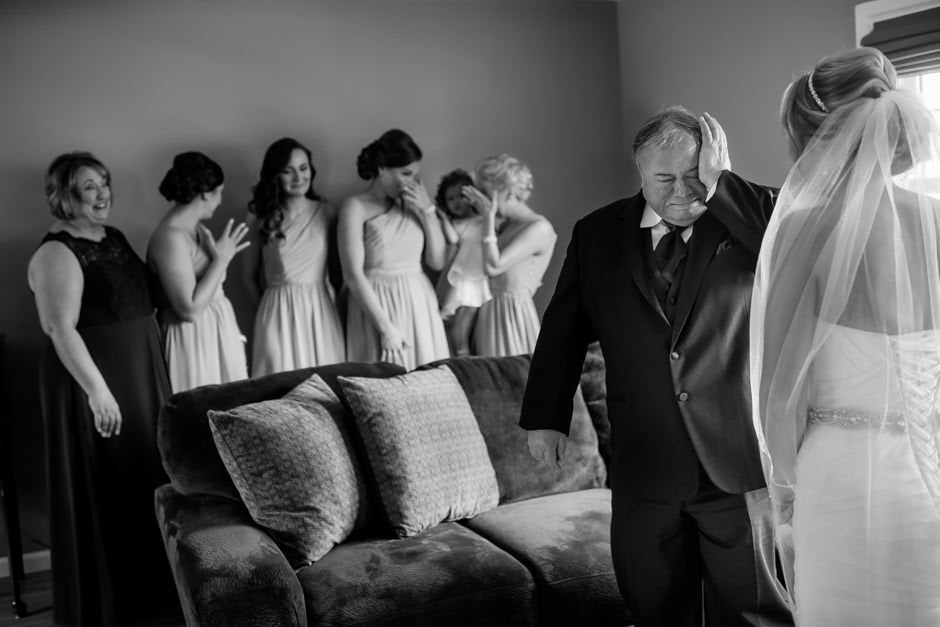 Father's Day Wedding Photos