Bride Jessica Brown was heartbroken after her grandma Margaret Harris suffered a heart attack on Friday ― the night before her wedding to Tyler Brown ― and was unable to attend the celebration.
The big day just wouldn't have been complete without her grandma's presence, so the newlyweds and other family members decided to end the wedding night by paying a surprise visit to Harris at the Jacksonville, Florida hospital where she was recovering
"It was the equivalent of not having a parent there," Brown told ABC News of her grandma's absence. "This woman helped raise me and become who I am. She's been there for everything."
Still decked out in her wedding dres, the bride walked into her grandma's hospital room and sat down next to her on the bed for a sweet, tear-filled hug.
"My granny is the sweetest woman and has a hug so full of love that it makes the whole world feel OK," Brown told ABC News. "To finally hug her lifted my heavy heart."
Photographer Amanda Brown of Pink Shutter Photography, who is also the groom's sister-in-law, documented the heartfelt moment in a series of photos.
For more on this lovely story, watch the video above.
Before You Go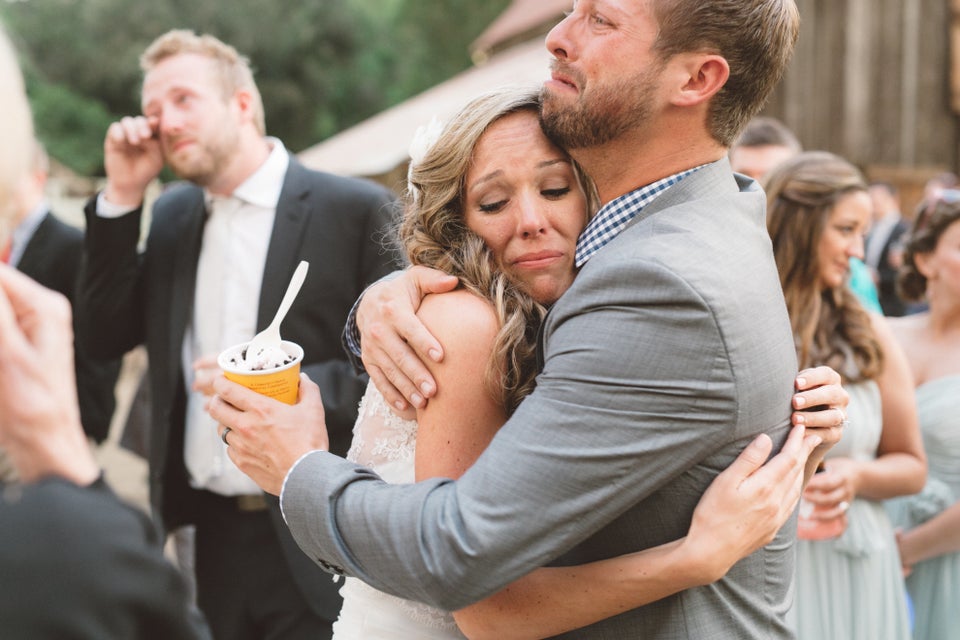 Most Emotional Wedding Pics