Madison Kantzer wasn't the kind of little girl who grew up with a vision of her dream wedding. But she knew one thing for certain: When the big day came, she was going to wear a beautiful beaded gown that once belonged to her late grandmother.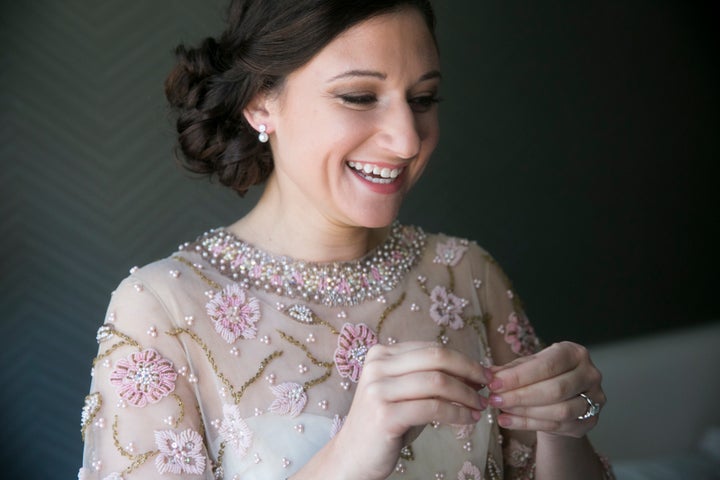 And sure enough, when Madison tied the knot with Adam Hoffman on April 9 at the Pennsylvania Academy of Fine Arts in Philadelphia, she wore the dress her grandma Adel Schif Greene had worn to Madison's uncle's bar mitzvah 51 years earlier, in March 1966.
"My mom has had the dress for a long time and I've always loved it," Madison told HuffPost. "I was never someone who envisioned my ideal wedding, but this was something I've always known I would wear, especially because I didn't think I would ever find a dress as amazing as this one in a store."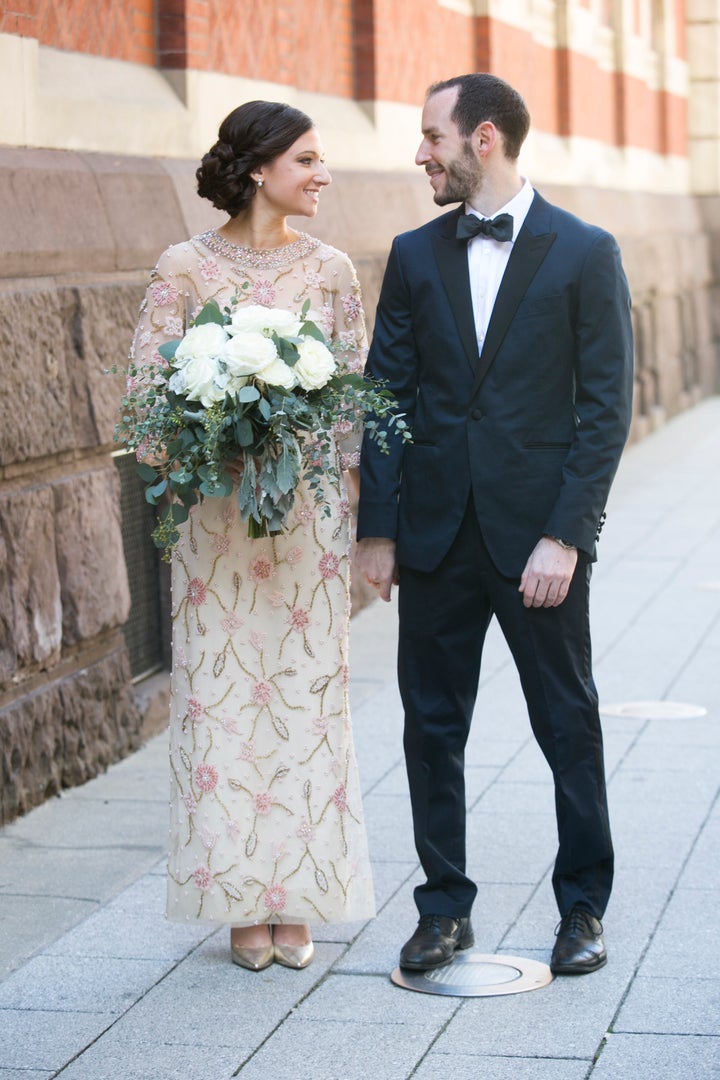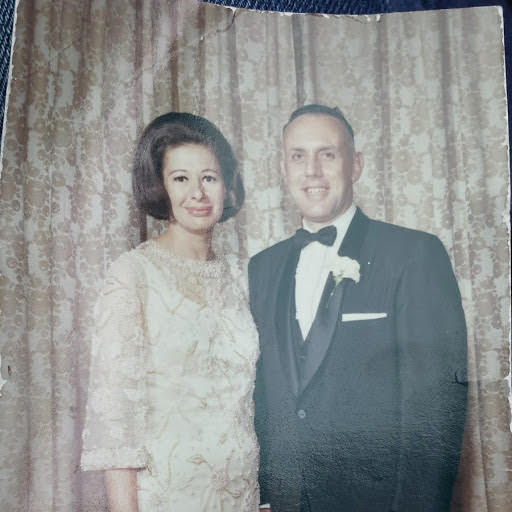 The three-quarter-sleeve gown with floral detailing fit Madison to a T ― no alterations necessary.
"We had a slip made to go under the dress because it's sheer netting with beads," she told HuffPost. "And a few of the beads were falling out so the tailor re-sewed them. But that was one of the conditions from my mom ― no alterations."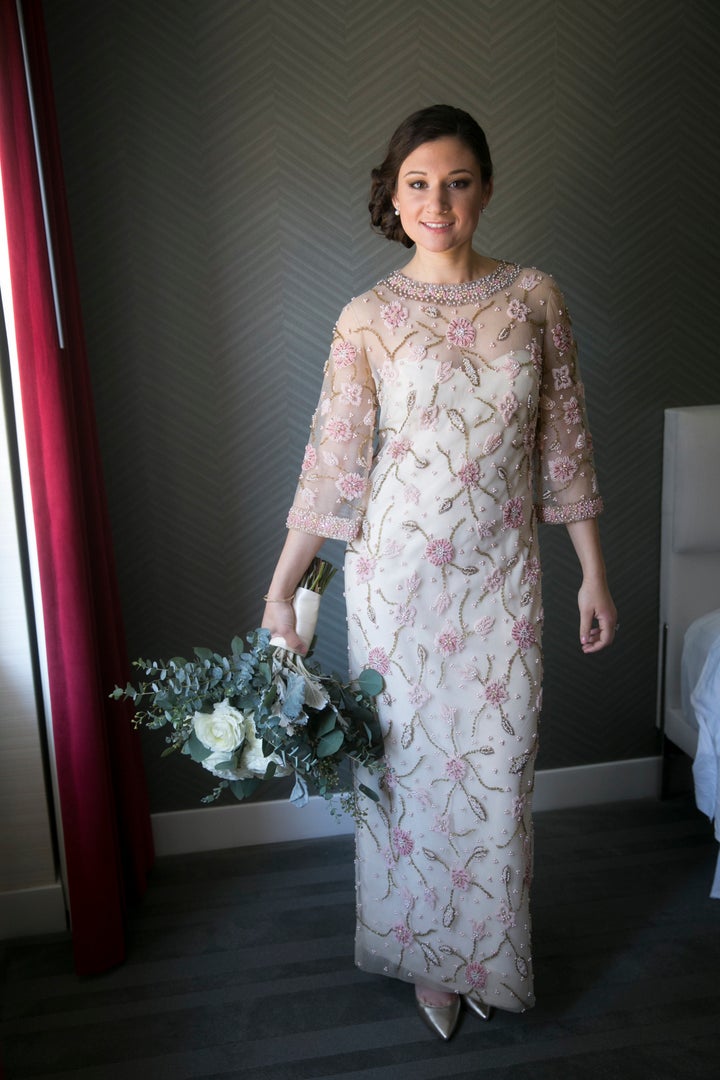 Grandma Adel died in 1969 when Madison's mother was just 14 years old, so Madison never had the chance to meet her. But it meant so much to their family to have their grandma there in spirit.
"For me, not knowing my mom's parents has been normal because they both died before me and my brother were born," Madison said. "But especially as we have gotten older, I know my mom really wishes her parents could have met us and seen the kind of people we have become. So it was really meaningful that the memory of her mom was in the wedding."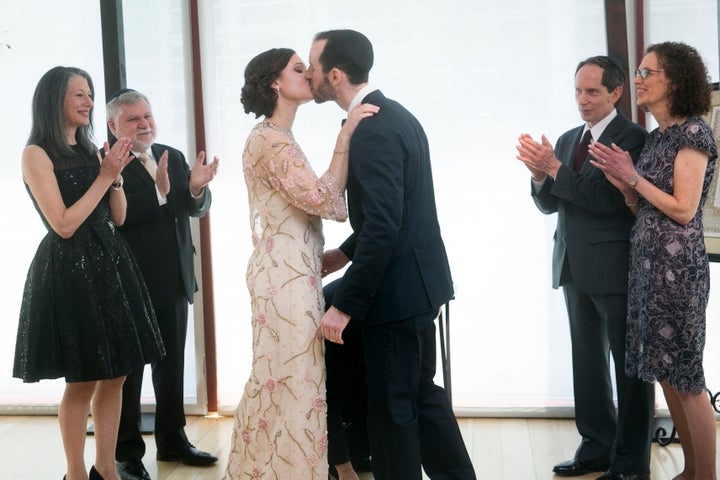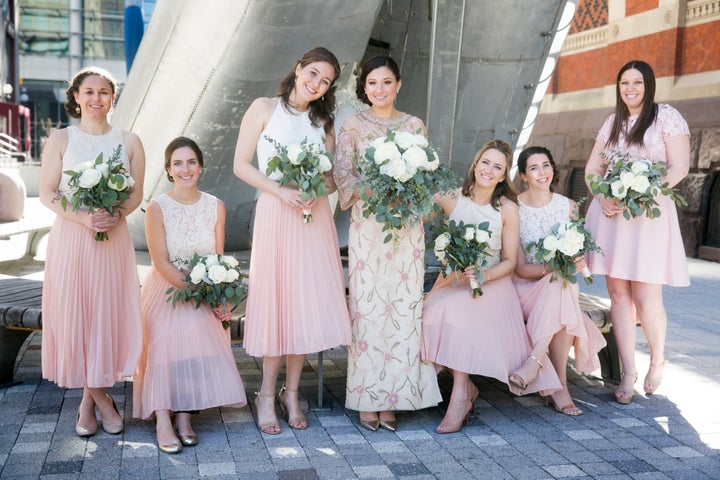 "Most things I know about my grandma are through photos, stories and close friends of my grandma who became my adopted grandparents," she added.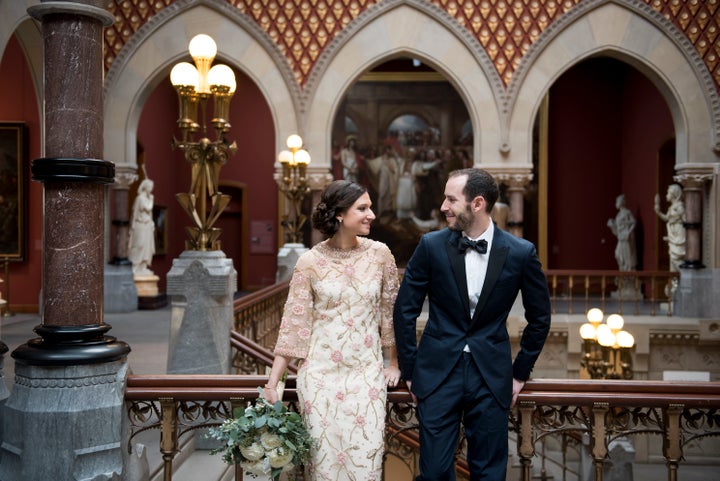 For the reception, Madison changed into another floral number ― an Adrianna Papell dress she bought from BHLDN.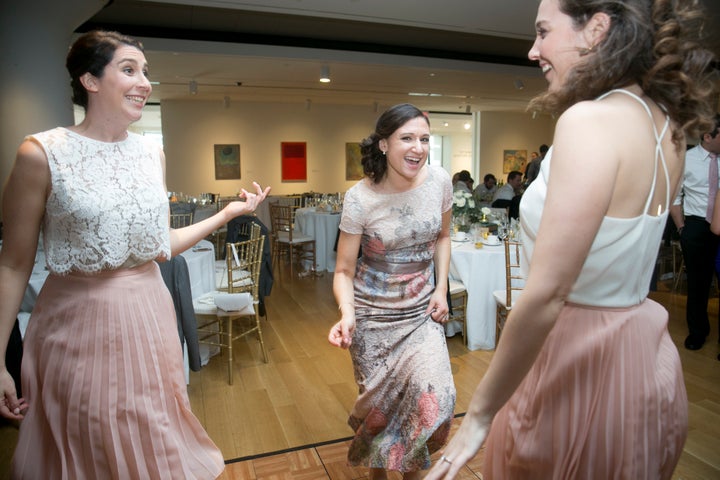 Start to finish, the bride called the big day "amazing."
"Adam's grandma stood up for the first time in many years to dance with him, our rabbi was so wonderful and it was amazing having all of our friends to dance and celebrate with," she said. "We ended the day with late-night Philly cheese steaks, so really, it was so much fun."
Below, more photos from the couple's celebration.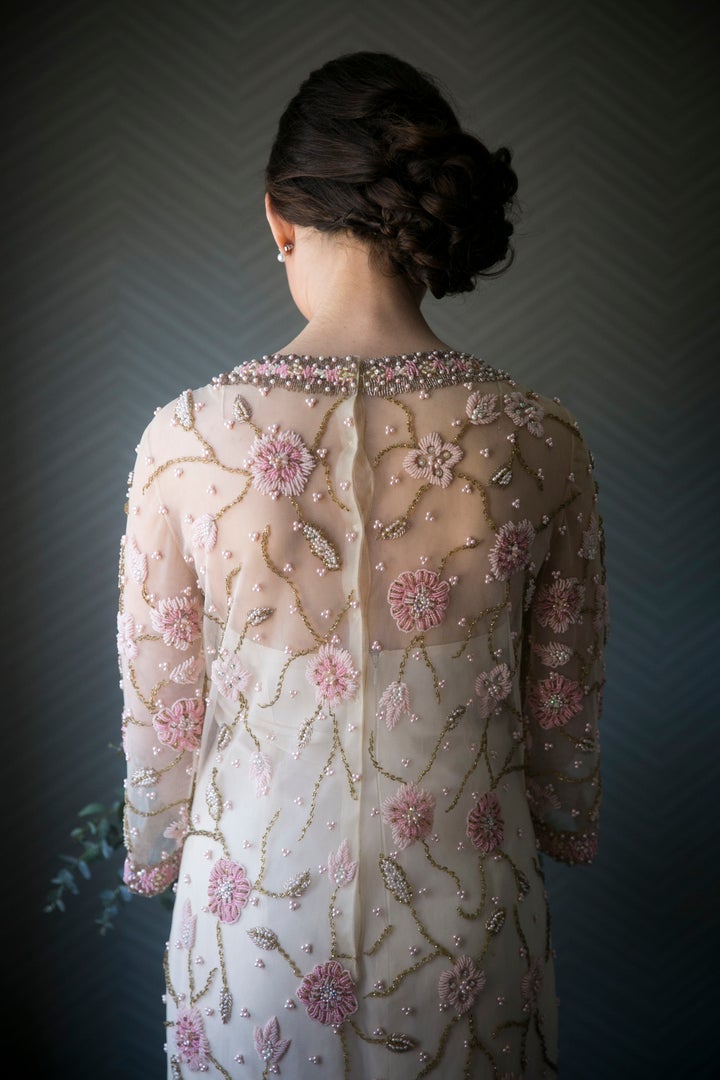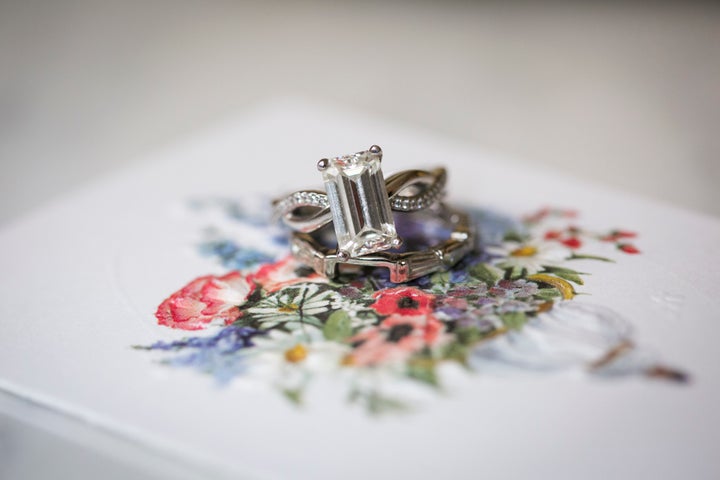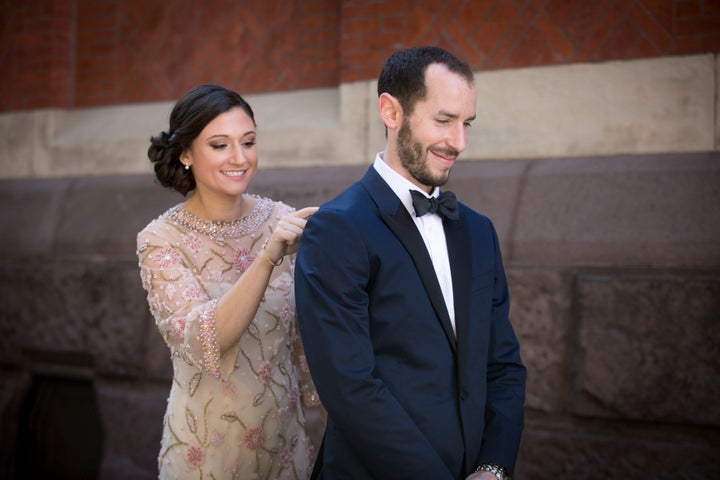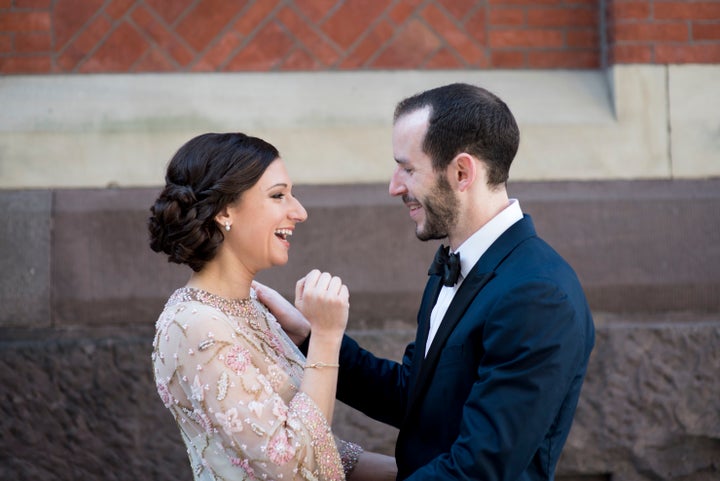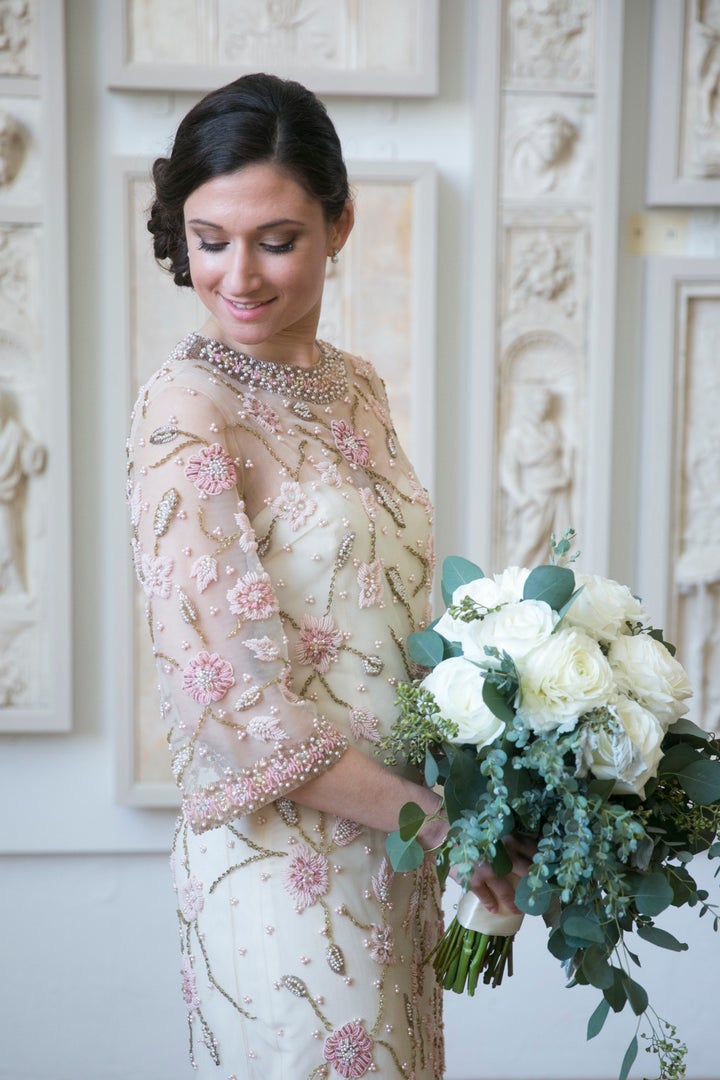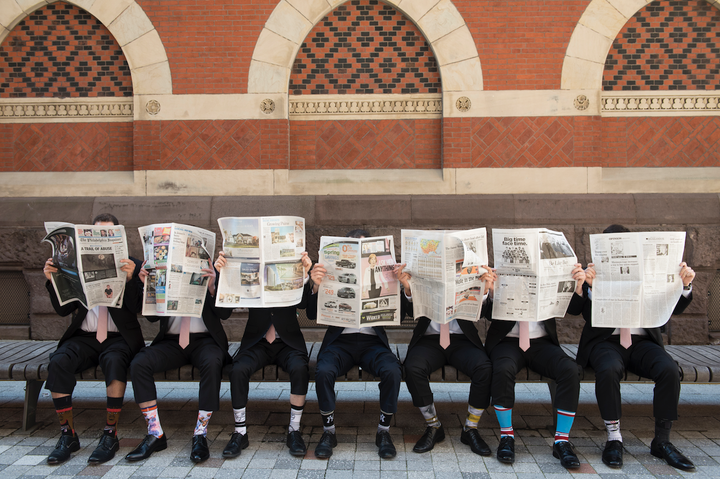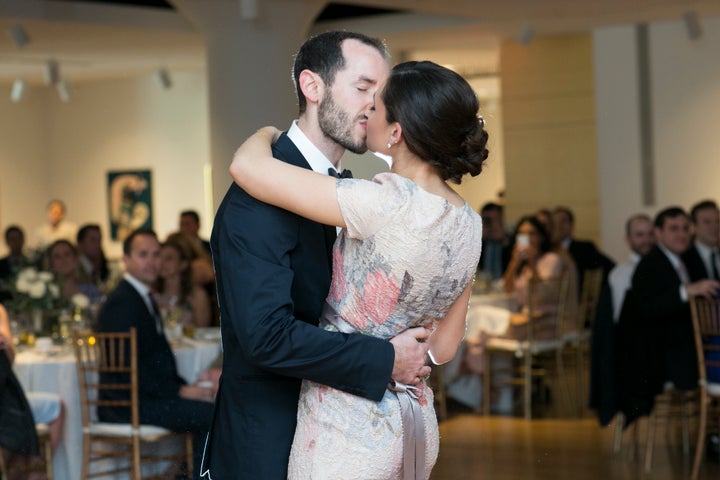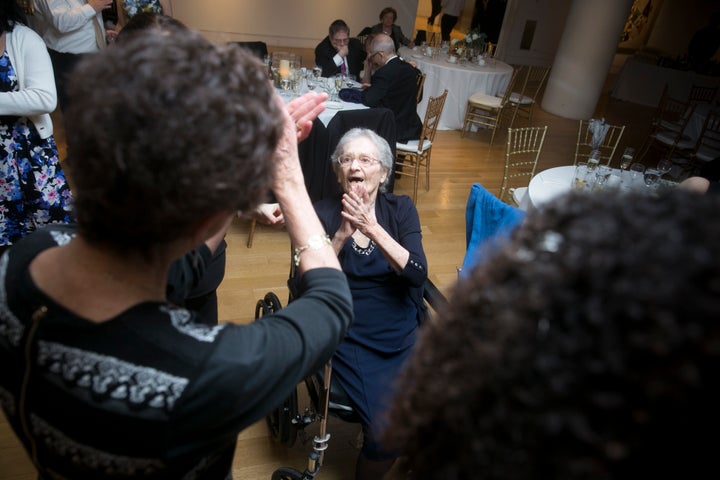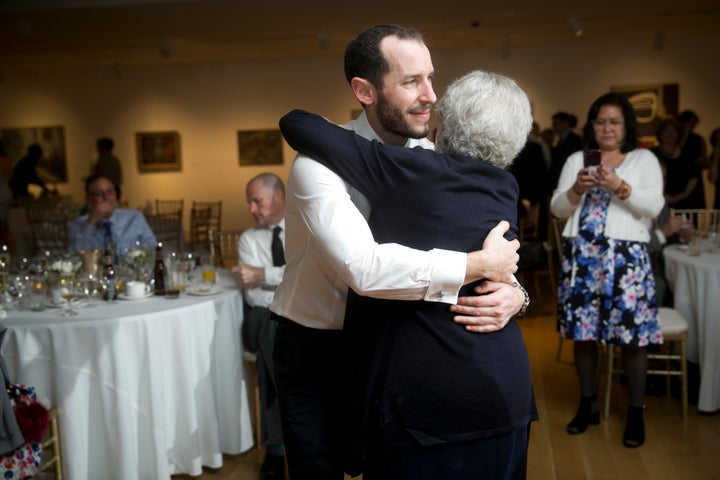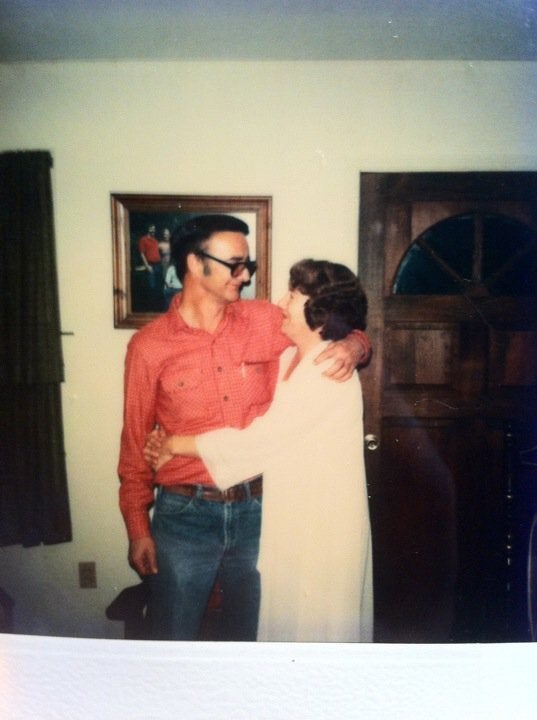 Grandparents' Best Marriage Advice
Popular in the Community