When a former bride-to-be wasn't able to have the wedding of her dreams, she turned her would-be big day into a special event for others.
Yiru Sun canceled her wedding, which was set to take place in New York City, following a disagreement over the prenuptial agreement, ABC7 reported. And though she was unable to get a refund on the reception venue's deposit, she decided to turn lemons into lemonade and host a lunch for about 60 kids in need and their families so that they could enjoy a special day of their own.
"I cannot be the princess of my wedding day, but I can give the kids a fairy tale," she said, according to the New York Post.
According to CBS2, Sun, who's a single mother, received help from the Salvation Army and youth organization Inwood House to put on the pre-Mother's Day luncheon at the Harold Pratt House, where her reception was to be held. While there, kids and their families chowed down on food, got their faces painted and were given balloons, New York Post reported.
Sun canceled her wedding two months ago, however she was unable to get her $8,000 deposit back. But she had a plan.
"Three weeks later, I woke up with this idea," she told the New York Post. Later adding, "At that moment, I started to think it was God's plan."
Judging from the response from her attendees, the event seemed like a success.
"I thought it was an incredibly selfless act. Just to turn around and do something that helps other is an amazing show of character," William Natal, who attended the event, told CBS2 .
And though it was tough to cancel the wedding, Sun told the outlet that it worked out for the best.
Before You Go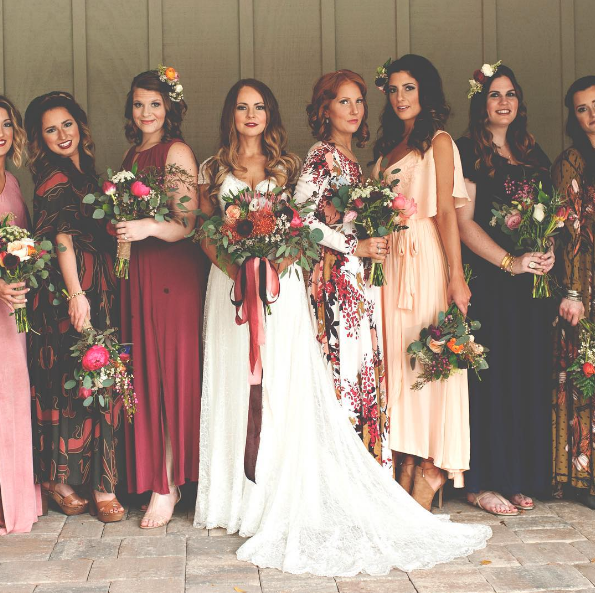 Beautiful Bridesmaids