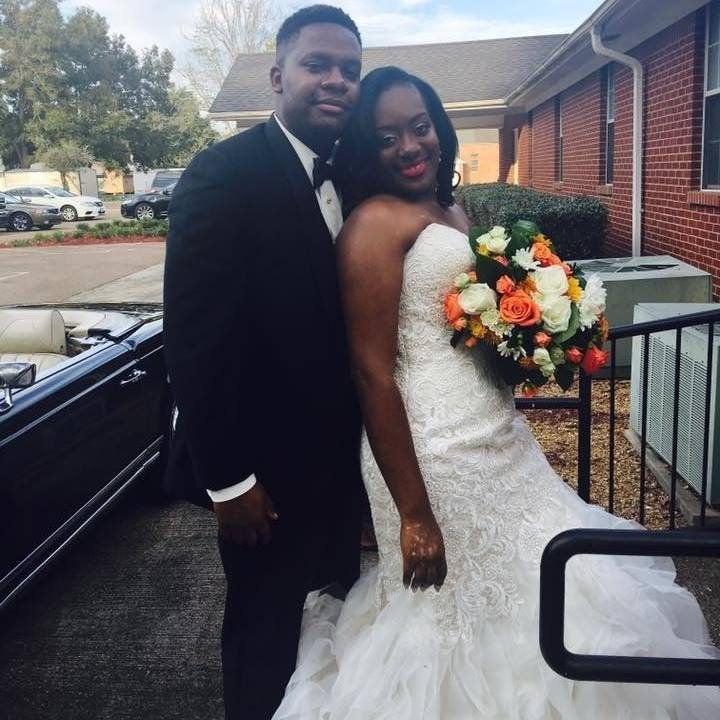 A bride-to-be was left in tears after developing vitiligo, a skin condition, just weeks before her wedding. She's now sharing her story.
Kandice Benford had been looking to forward to her big day for months, but shortly before she was due to walk down the aisle she started developing vitiligo, which causes patches of skin to lose their pigment.
The 32-year-old hairstylist from Mississippi had originally noticed some white spots on her hands in her late teens when she was at college.
"I had a spot here and there, and I had heard about vitiligo, so I knew what it was, but I didn't really care about it at the time," she said.
As her big day approached on Nov. 5, 2016, Kandice was horrified to see the white patches begin to spread all over her body.
Her fiancé, Elliott, 30, was ill at the time, and she believes the stress of organizing her wedding while juggling her job exacerbated the condition.
Vitiligo is widely believed to be an autoimmune disorder, and though it's not known what causes it, stress and emotional trauma can make the symptoms worse.
"I think stress triggered it, because when I got stressed I started seeing a more prominent spot on my nose and it started spreading more," Kandice explained. "It was like it happened overnight."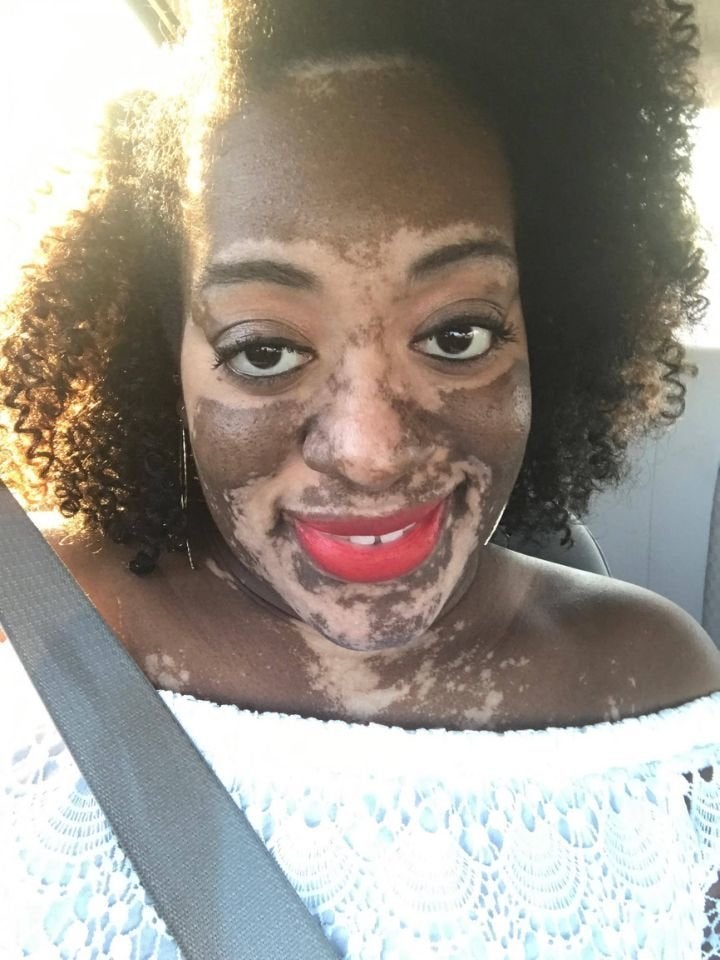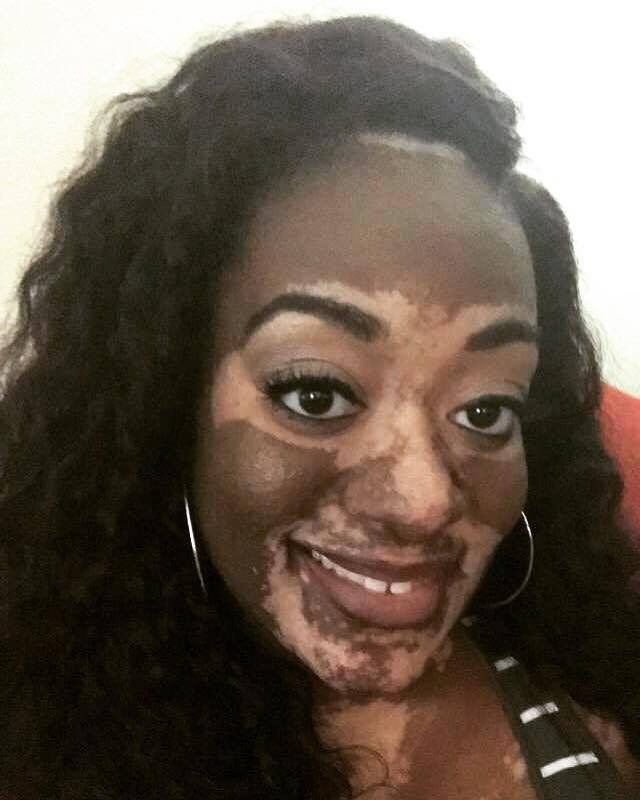 At first, feeling embarrassed about her new appearance had Kandice trying to cover the blotches with makeup.
"I was really down about it at first," she said. "You see yourself every day for 30 years, and then one morning you wake up and you look different. The white spots spread over my face, hands, and legs and I found it very difficult. I tried to cover it up with makeup."
"It was even more difficult with people around me who didn't know what it was and would ask questions or stare.
"Kids would say, 'Mummy, what is that all over her face?' or people would ask, 'Is it a burn?'"
Kandice says the support of her friends and family, and her now husband, was crucial in giving her the confidence to learn to love her new body.
"I was freaking out, but everybody has been very supportive. My husband said, 'You're beautiful with or without it'," she said.
"I gave myself a pep talk and moved on. I had to embrace it. My body is my body."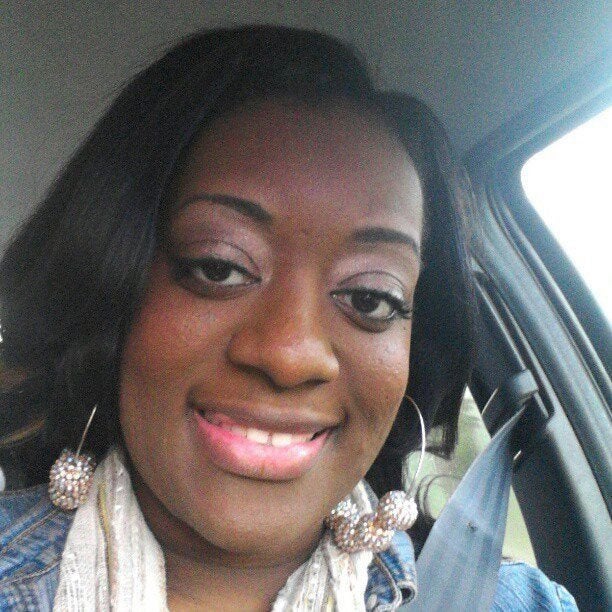 And though she'd been planning to cover the blotches for her big day, Kandice found the inner confidence and courage to walk down the aisle virtually barefaced, wearing just minimal makeup.
Now, as the couple celebrate their first anniversary, Kandice is more confident than ever and hopes to inspire other women with vitiligo to embrace their bodies.
"I ended up feeling great on my wedding day," she shared. "I can honestly say having vitiligo has made me more confident in myself."
And though the disease, which affects around 1 percent of the global population, is incurable, Kandice says she wouldn't want to be without it anyway because the condition makes her unique.
"Vitiligo has honestly made me a stronger person," she added. "At first the stares made me feel very uncomfortable, but now I look at those people and wave. To anyone else going through this, you need to love yourself. Be patient with yourself. You are stronger than you think."