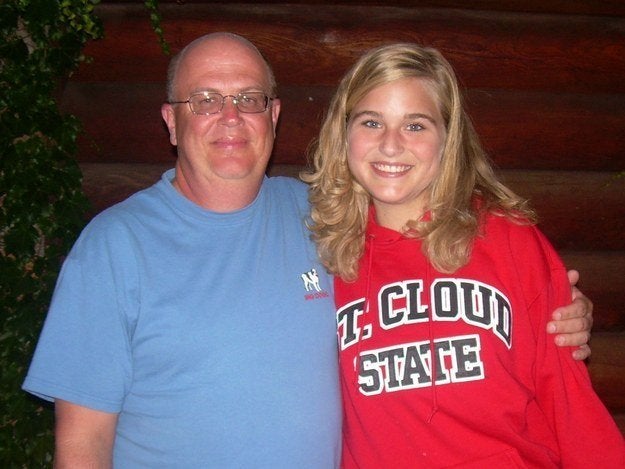 "Before I met him, he was this amazing man who gave his bone marrow to me without knowing anything about me," Greta told BuzzFeed. "It was incredible seeing him standing right there in front of me."
Years later, when Greta was planning her wedding to now-husband Tony Hokanson, she knew she wanted Danny to be in attendance. She was thrilled when she received his RSVP.
"Instant happy tears came to my eyes," the bride told The Huffington Post. "It meant the world to me. Without Danny I might not have made it to my wedding day."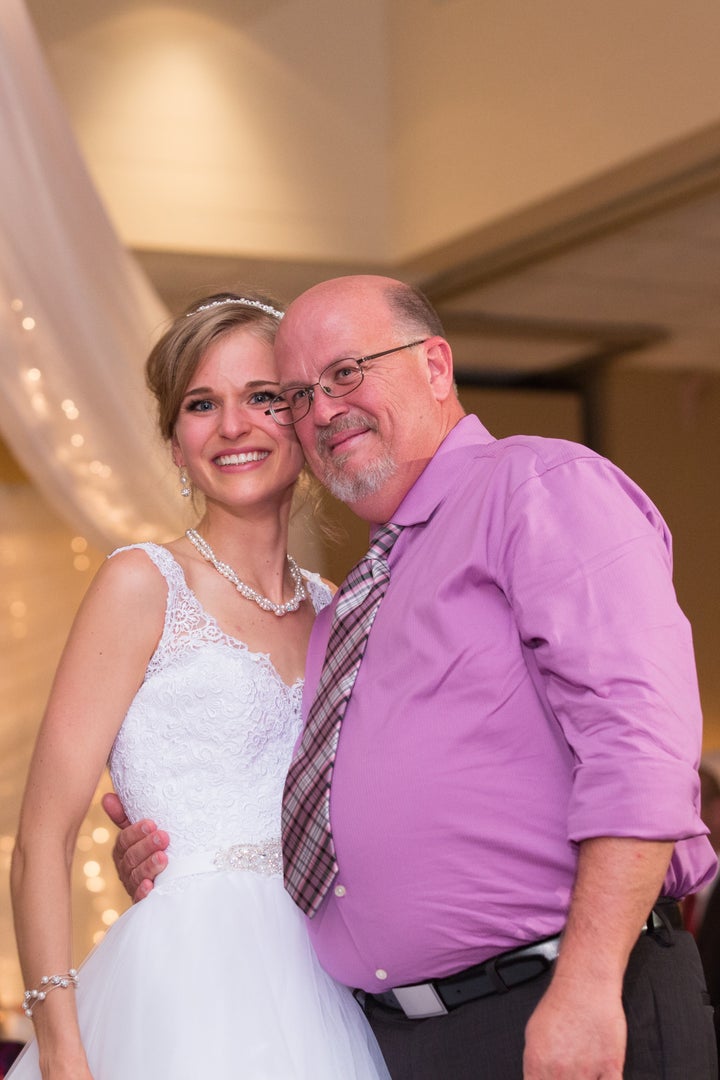 At the October 10 reception in Sartell, Minnesota, Greta and Danny shared an emotional dance to "Angels Among Us" by Alabama. Photographer Stacy Milburn of Phodot Photography captured the moment.
"I fought back my own tears," Stacy told HuffPost. "Throughout the reception the room was filled with friends, family, tears, smiles and a tremendous amount of joy."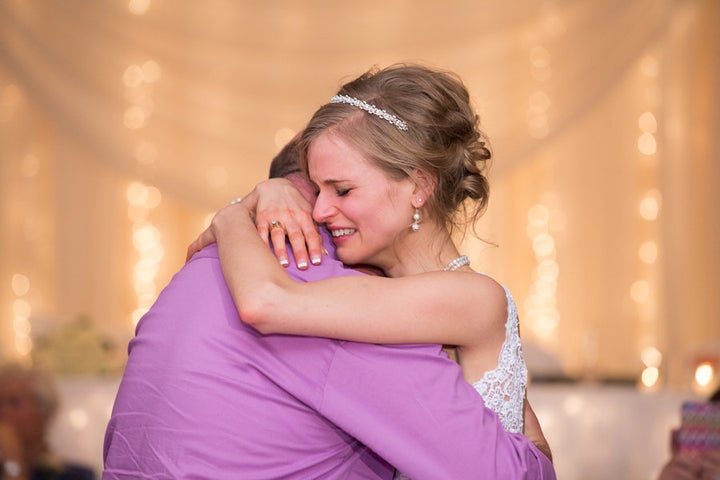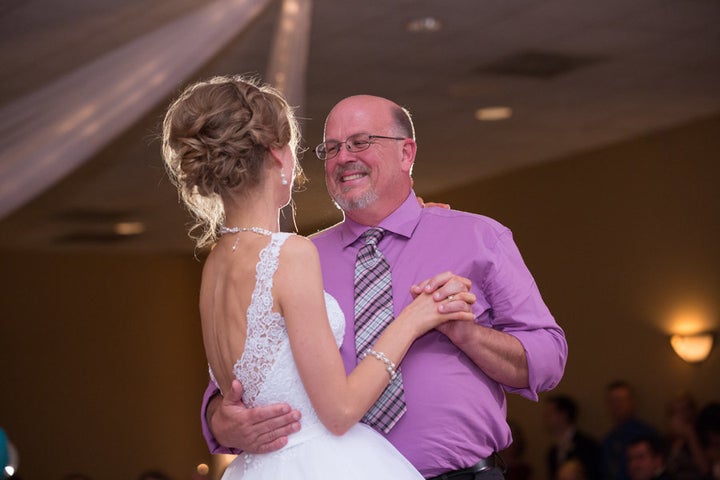 "The lyrics to the song remind me of Danny and his selfless act of donating his bone marrow to me, a complete stranger," the bride said.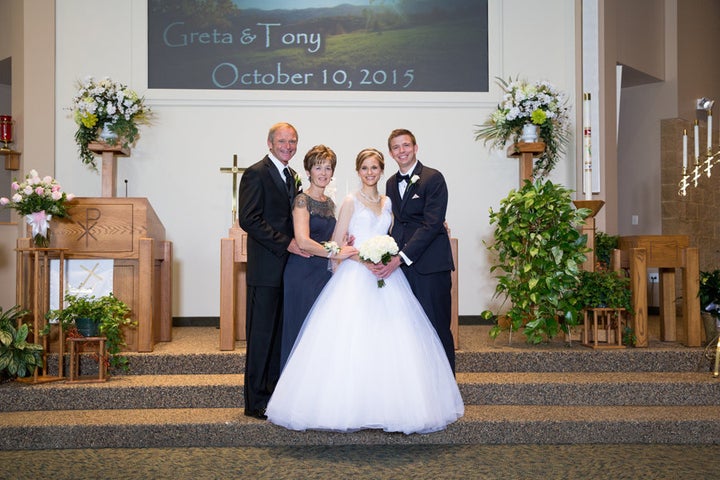 The wedding was also the groom's first opportunity to meet the man who saved his new wife's life.
"It was really an honor to meet him," Tony said. "He's such a generous man and it was great to get a chance to talk with him and get to know him better. Without him and the Be The Match foundation, there's a really good chance I wouldn't have Greta as my wife today."
This story has been updated with additional commentary from the bride.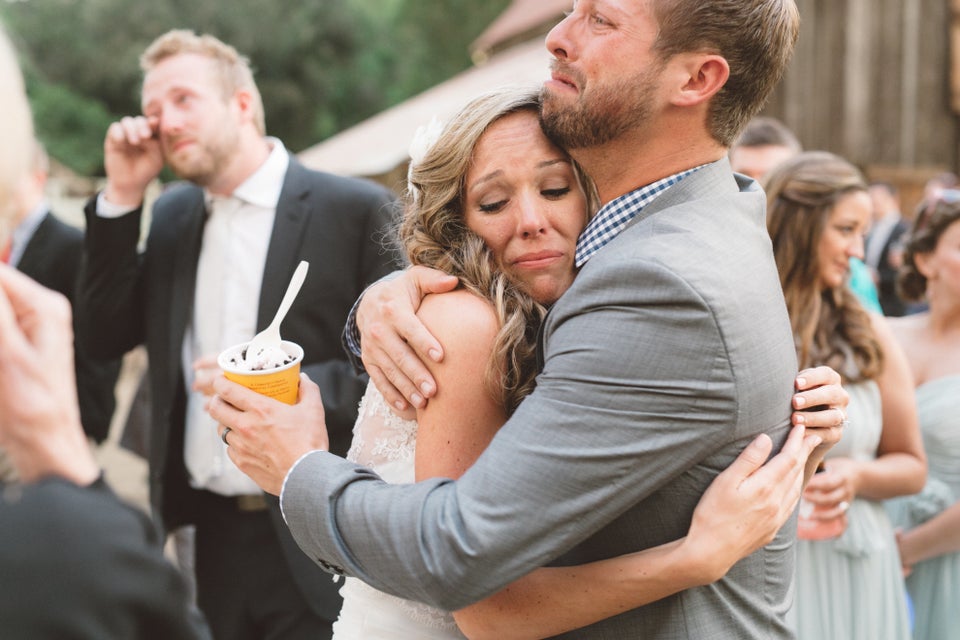 Most Emotional Wedding Pics