By the time she was a sophomore in high school, Bamberger had lost the majority of her hair due to alopecia, an autoimmune disease that causes hair loss. And it wasn't just the hair on her head that fell out. It was her eyebrows, eyelashes and body hair too.
For years, Bamberger tried to cover up her hair loss with short haircuts, hats and eventually wigs ― that is, until college when she decided to just embrace her baldness once and for all. So when Bamberger ― who now hasn't worn a wig in more than five years ― got married in October, she sported nothing but a headband atop her head during the Los Angeles nuptials.
"There was no way I was going to wear a wig at my wedding," she told Inside Edition, comparing the uncomfortable feeling of wearing a wig to a hot, sweaty beanie on your head.
Bamberger models and gives motivational speeches to help others dealing with hair loss and confidence issues feel comfortable in their own skin.
"When I lost my hair, I was so focused on what I had lost, that I hadn't necessarily realized what I had gained," she said in a video for the social media campaign #WhatIModel in February. "I had gained the ability to finally love myself. It's something I encourage so many others to try and do. No one should ever be alienated because of the way that they look."
For more on this story, watch the video above.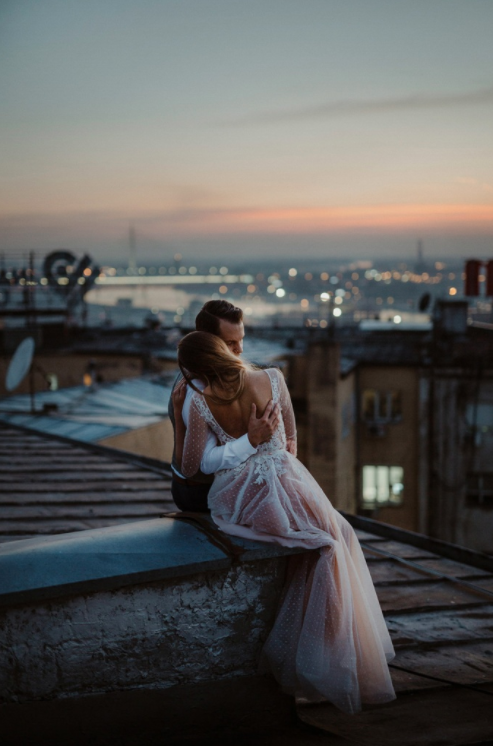 Best Wedding Photos of 2016