A month before her wedding, Mari Mckinstry underwent her fourth of seven surgeries in her battle against brain cancer. The procedure left her unable to walk, so just two weeks before the big day, she was in rehab learning the skill all over again.
But at her April 5 wedding to Nathan Lazur in St. John, U.S. Virgin Islands, Mari was glowing and full of life. Looking at the happy couple, you'd never know all that the pair has been through.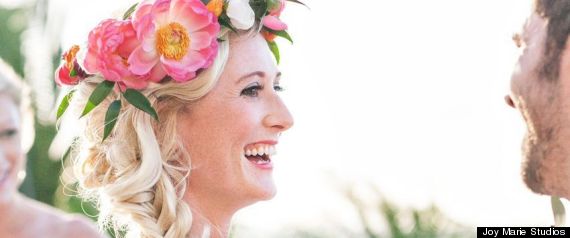 Joy Marie Smallwood, Mari's cousin and wedding photographer, told HuffPost Weddings that the most emotional moment of the celebration was when the bride came walking down the aisle.
"Nobody knew if she would be able to walk by her wedding date or even be in a condition to make it to the wedding," she said. "So when we all saw this beautiful girl walking down the aisle, everyone was in tears!"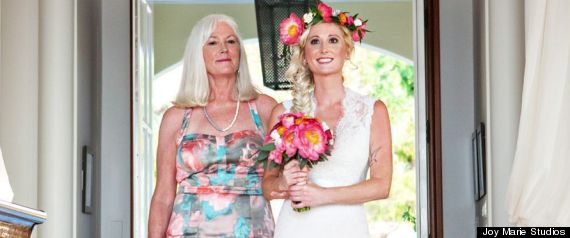 Mari and Nathan's relationship started as a friendship several years ago when she was his personal trainer. They went on their first official date (a visit to Seattle -- Mari's hometown -- for a Seahawks game) in the fall of 2011. In April 2012, Mari was diagnosed with brain cancer. By Christmas of that year, the couple was engaged.
Joy Marie said that Nathan has been incredibly loving and supportive since day one -- a picture of unconditional love.
"Nathan had said that he felt like he was put on this earth to take care of Mari," she said. "I can't even type that without crying because that is exactly what he has done. He sleeps by her side in the ICU. I know I speak for our family and all of those who love Mari when I say that I am incredibly grateful for Nathan and I really do believe he is an angel. The selfless love and care that he has given Mari is beyond anything I have ever witnessed."
Below are more photos from the couple's beautiful and emotional celebration.
As for Mari's health of late, Joy Marie told HuffPost Weddings that the bride began a round of chemotherapy this week. A friend of the family has set up a Go Fund Me page to help offset the high cost of medical expenses and full-time care giving. You can make a donation here.
Check out the slideshow below for more wedding photos.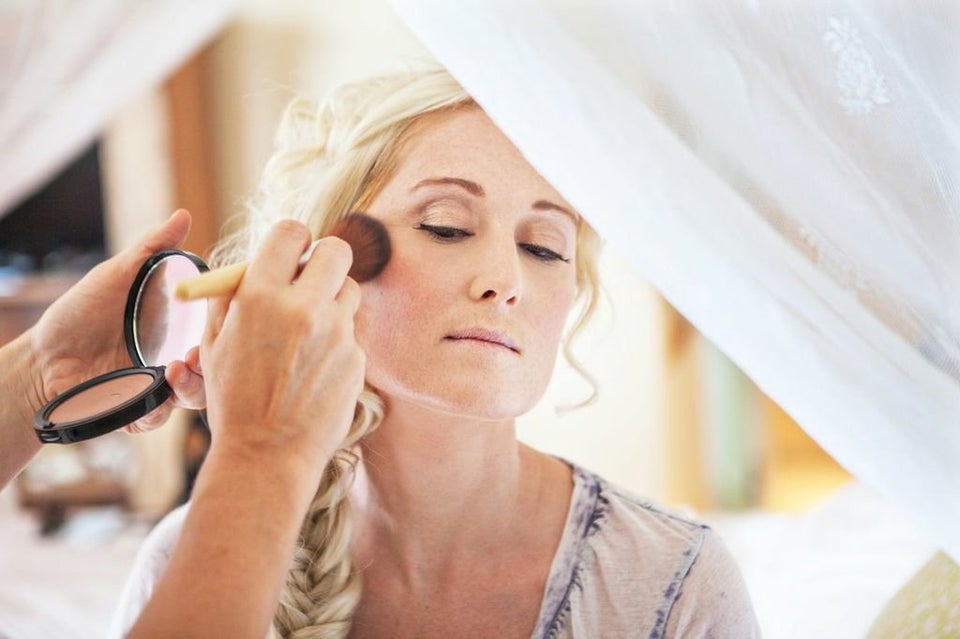 Mari & Nathan's Wedding Photos