A beloved 15-year-old black lab mix named Charlie Bear made it down the aisle at his owners' wedding just eight days before he died.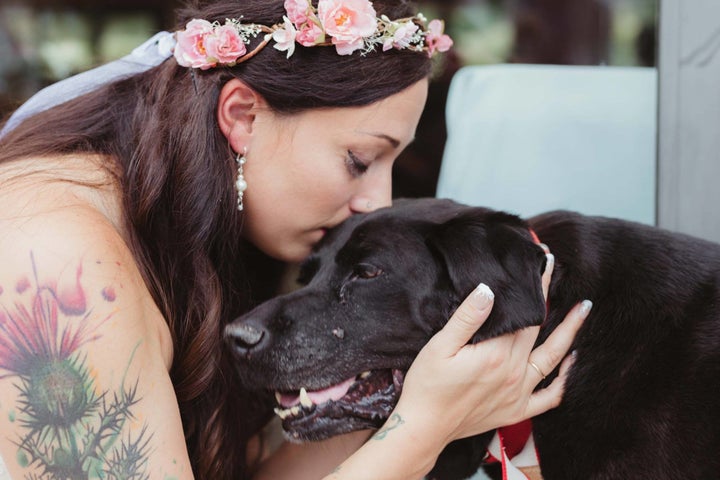 Charlie Bear was diagnosed with a brain tumor earlier this year. A week before his owners Kelly O'Connell and James Garvin's September 1 wedding in Colorado, he had five seizures, so the couple came to the difficult decision to put him down.
But all of a sudden it seemed like Charlie Bear was improving and the seizures subsided ― so much so that they cancelled the appointment. And the precious pup made it to the wedding after all.
"It meant the world to me to have Charlie there on my wedding day," O'Connell told The Huffington Post.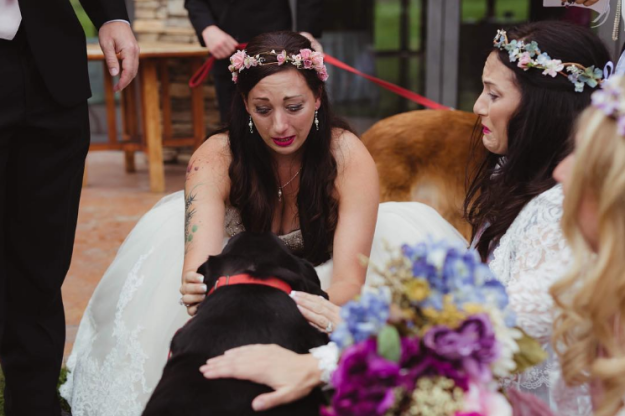 O'Connell met Charlie Bear for the first time when he was just 12 weeks old. He was found in a grocery store parking lot and then taken to the animal shelter where O'Connell worked while she was studying to become a veterinarian. She wasn't looking for a dog at the time, but she and the pup instantly connected and they've been inseparable ever since.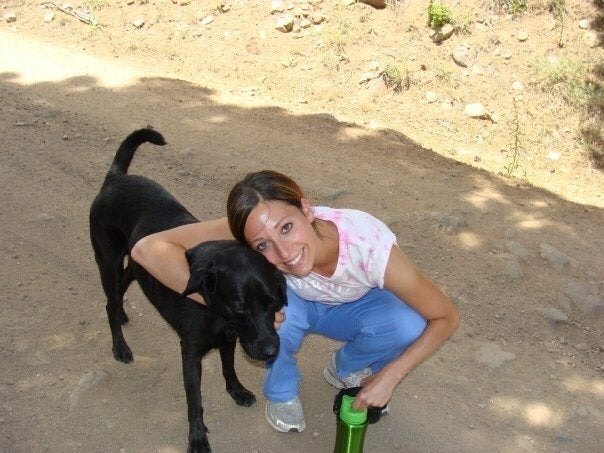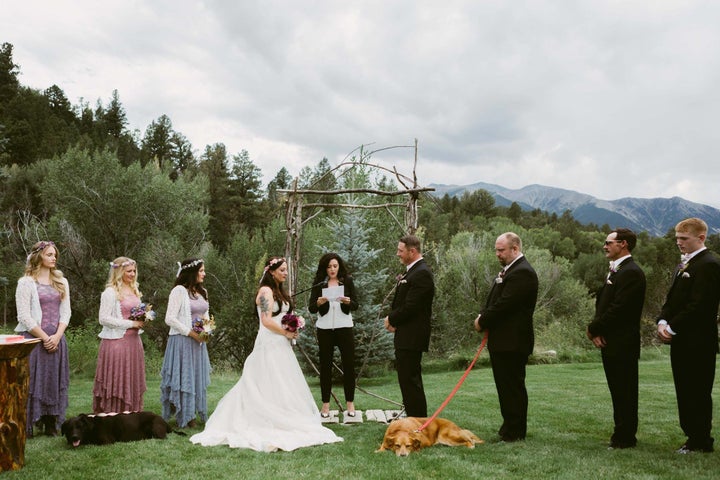 At the wedding ceremony, Charlie Bear walked down the aisle without a problem, but had some trouble making it back on his own. So the bride's sister (and maid of honor) Katie Lloyd scooped him up and carried him out of the ceremony. Then everyone ― including the bride and groom ― gathered around Charlie Bear and showered him with love.
"[We] just grabbed onto him, and we just kept saying, 'You made it, buddy, you made it,'" the bride recalled.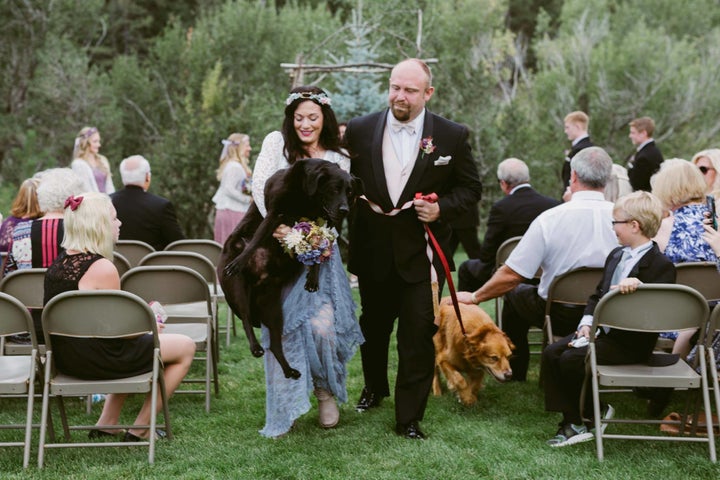 "When I saw him carried by my sister I thought, 'Oh God, I pushed it too far,'" the bride said. "But looking back at the photos he looks so happy."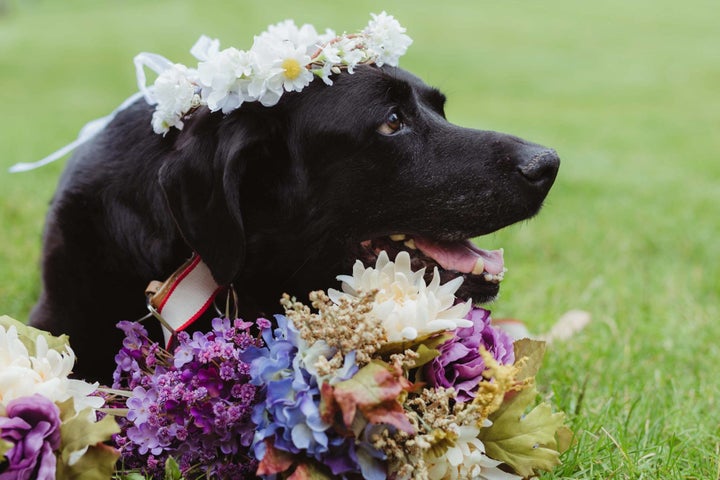 Back in 2010, O'Connell met Garvin, also a veterinarian, and later moved in with him and his two sons. Of course, Charlie Bear was there every step of the way.
"Charlie was witness to the relationship development between James and me and I believe he wanted to be [at the wedding] to see me happy," O'Connell added.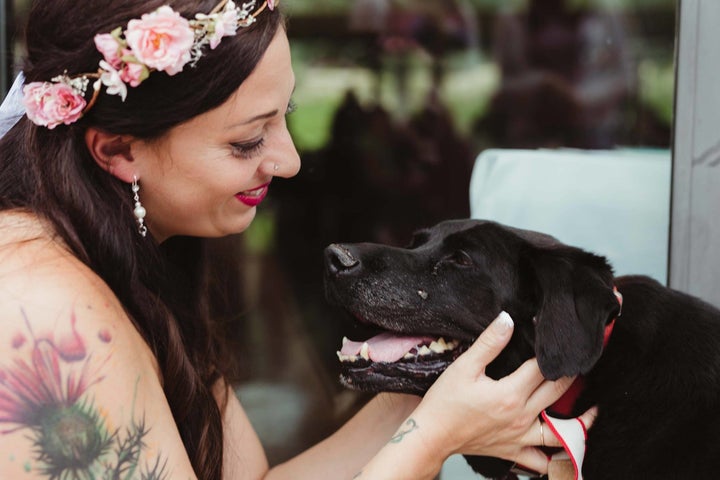 On September 9, the sweet dog was put to sleep at the couple's home surrounded by loved ones.
"I am heartbroken but I know it was the right time," O'Connell said.
The bride told HuffPost that she hopes this story is a reminder of how loving and loyal our furry friends can be.
"If this story makes people hug their pet or remember a pet that is no longer with them with fondness, it has done its job," she said. "I hope people understand that a mixed dog from a shelter that was tossed away can bring 15 years of joy and memories that last a lifetime."