When Todd Bachman's daughter got married last weekend, he wanted to make sure that her stepfather was recognized at the wedding in some way. After all, her stepdad had helped raise her.
So when it came time to walk his daughter Brittany down the aisle, Bachman did something completely unexpected: He stopped the procession, ran to the front row and grabbed her stepdad Todd Cendrosky in order to share the honor of walking their daughter down the aisle.
The beautiful moment was captured by Ohio-based wedding photographer Delia D Blackburn, whose Facebook album of the Elyria, Ohio wedding has received more than one million "likes."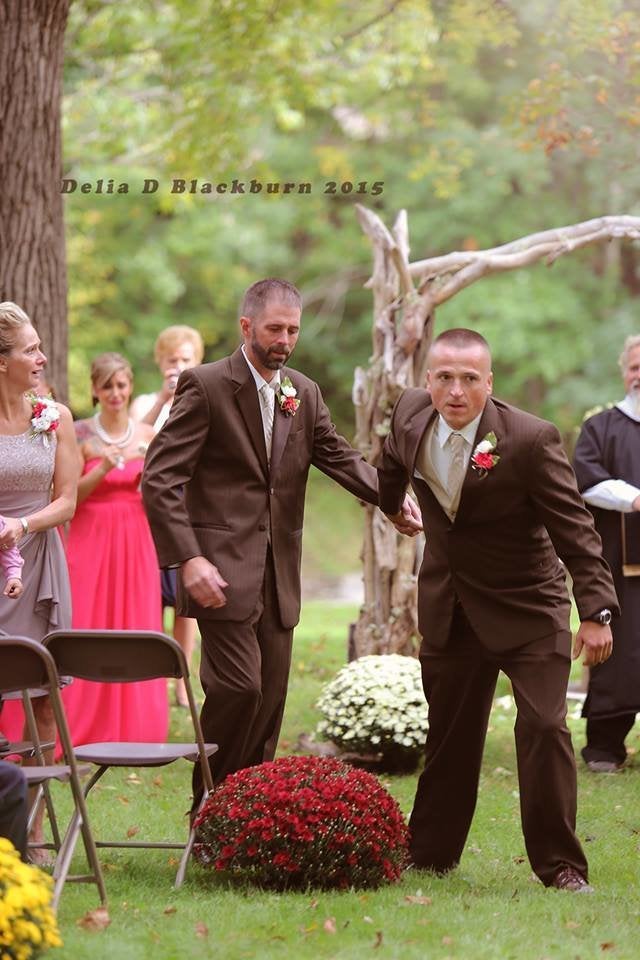 "It was one of the most compassionate gestures toward a stepparent I've ever seen," Blackburn told The Huffington Post. "The bride was in tears and overcome with emotion."
As the photos show, Cendrosky was as well.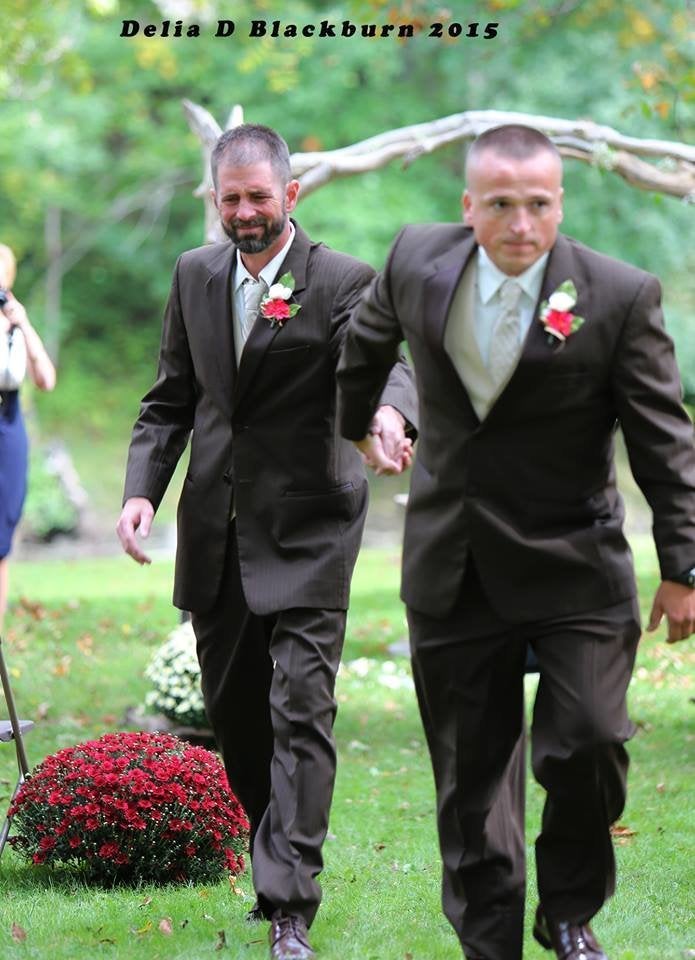 "[He] came and grabbed my hand and said: 'You worked as hard as I have. You'll help us walk our daughter down the aisle,'" Cendrosky recalled. "I got weak in the knees and lost it. Nothing better in my life, the most impactful moment in my life."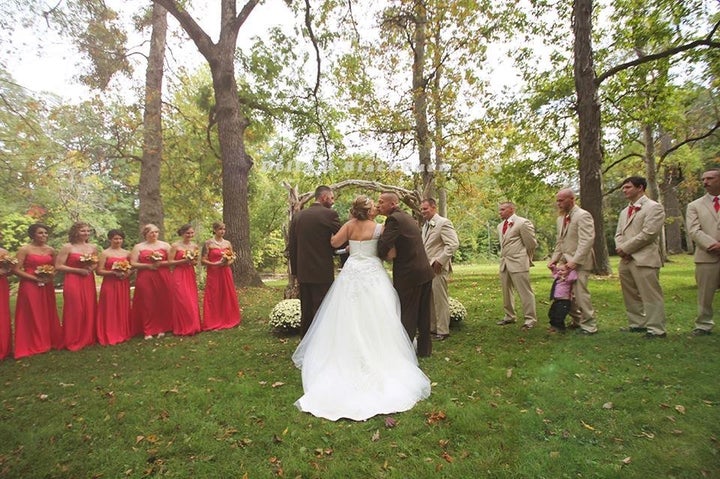 In the same interview with WKYC-TV, Bachman admitted he and Cendrosky hadn't always gotten along. But extending the honor at the wedding just made sense.
"For me to thank him for all the years of helping raise our daughter wouldn't be enough,"
the biological dad said
. "There is no better way to thank somebody than to assist me walking her down the aisle."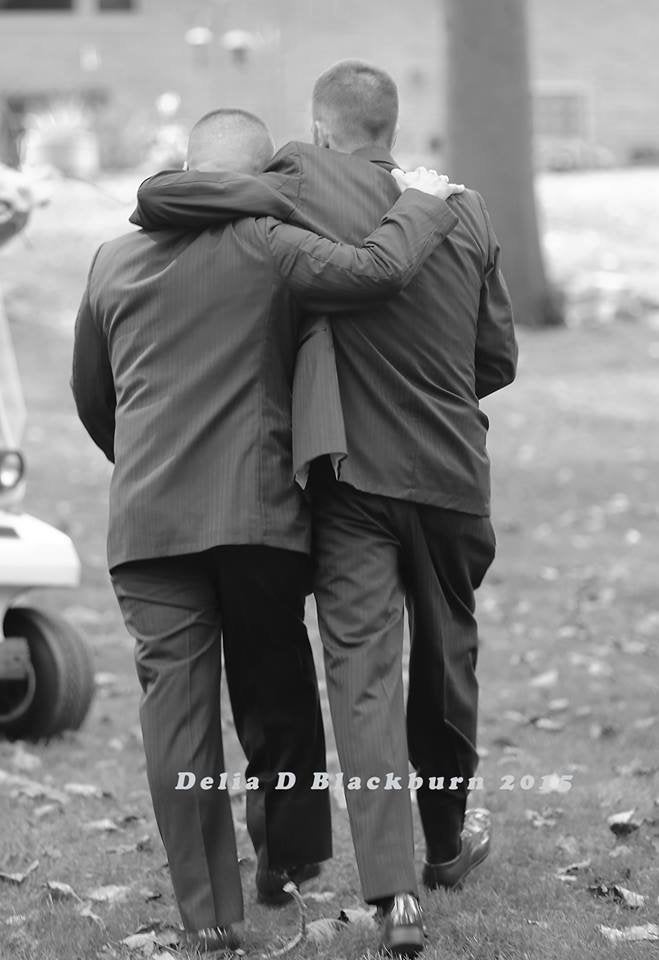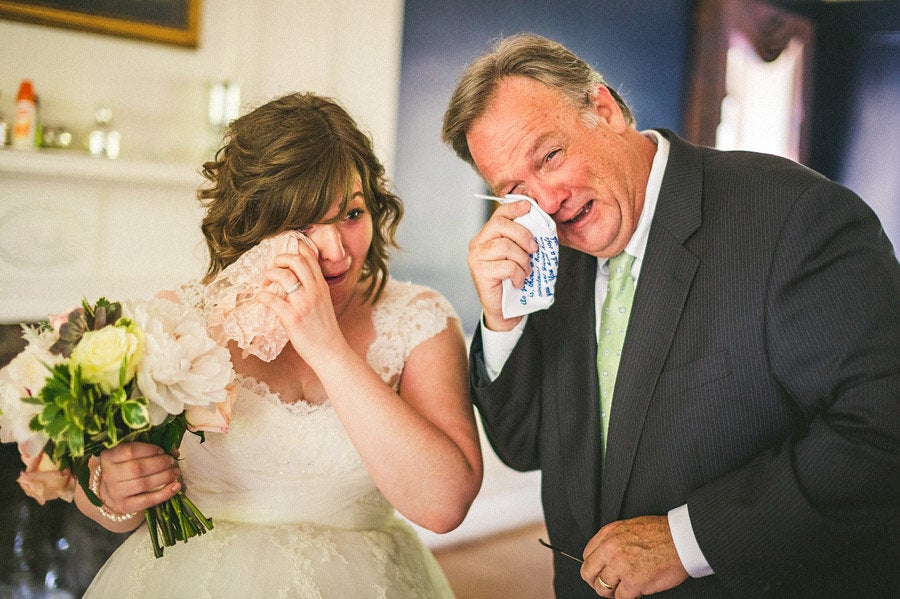 Emotional Dads At Weddings
Related