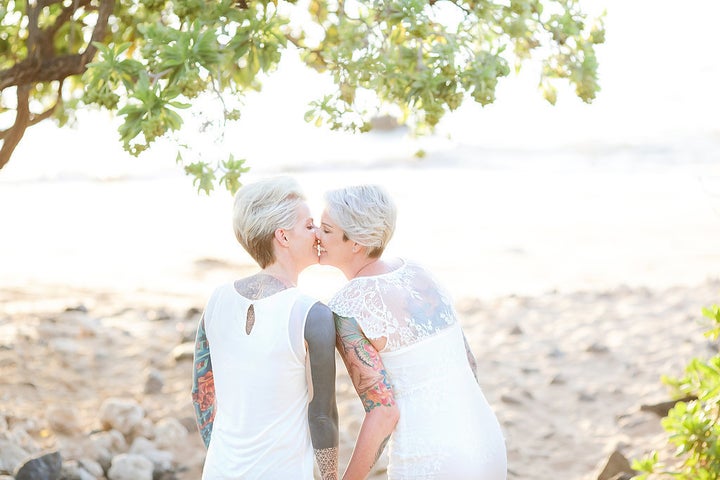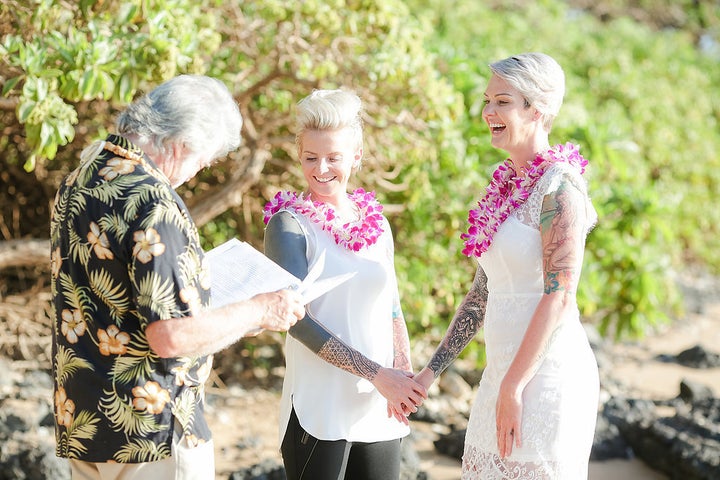 Same-sex marriage still isn't legal in Australia, so the couple decided to say their "I dos" during their Hawaii trip instead. They didn't tell any friends or family about their wedding plans until the day before the nuptials.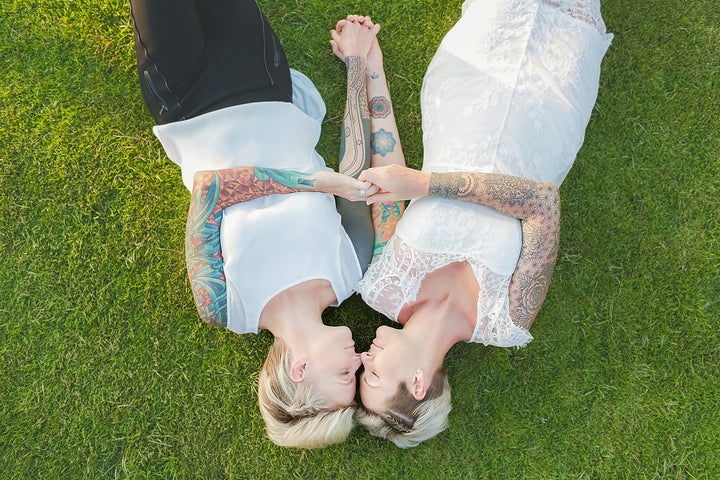 "It was just simpler and more relaxed that way!"Amanda told The Huffington Post. "It was time just for the two of us."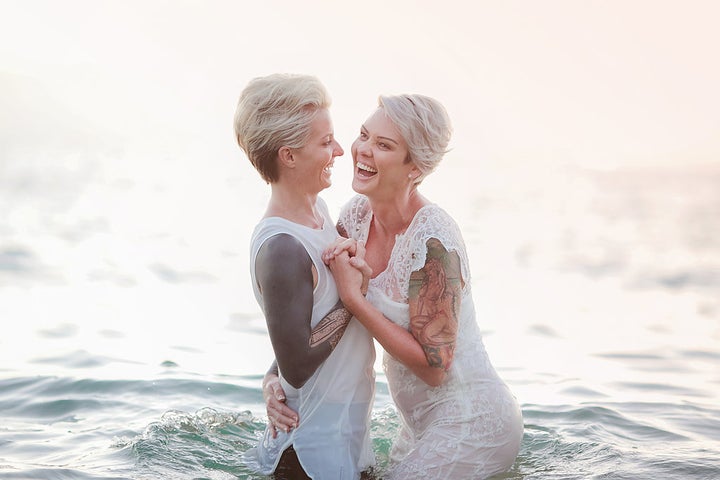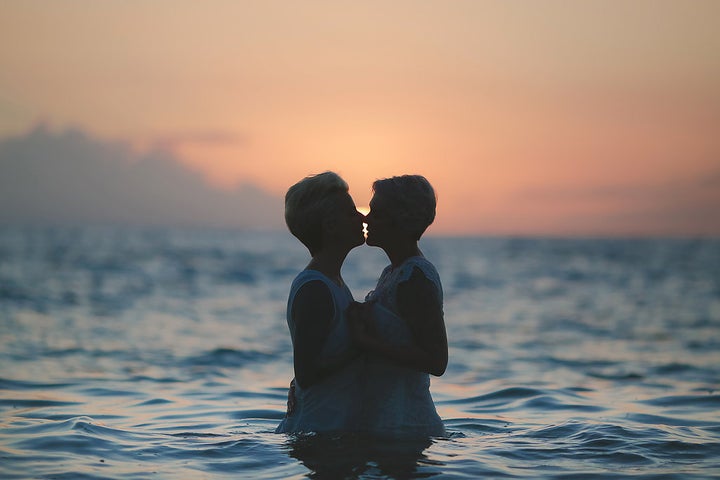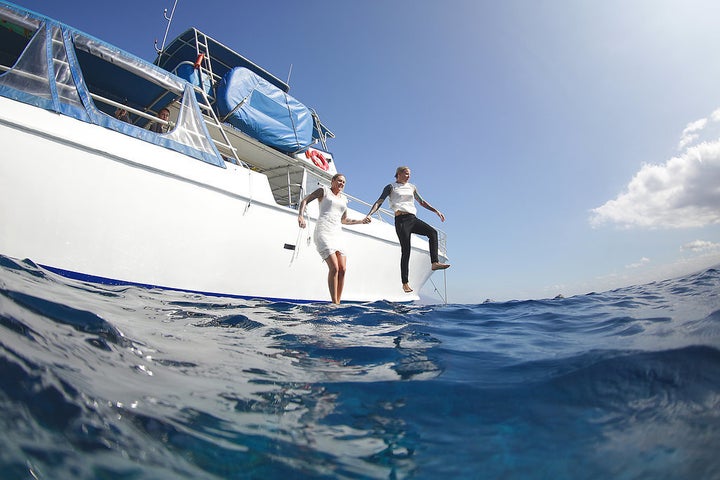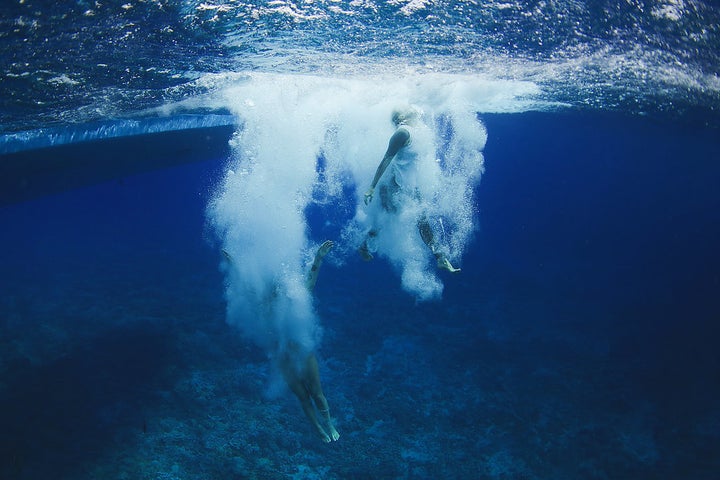 "The boat dropped anchor and we literally jumped off the side into the ocean!" Amanda said. "It appears quite deep but was actually only just a couple of meters below the surface."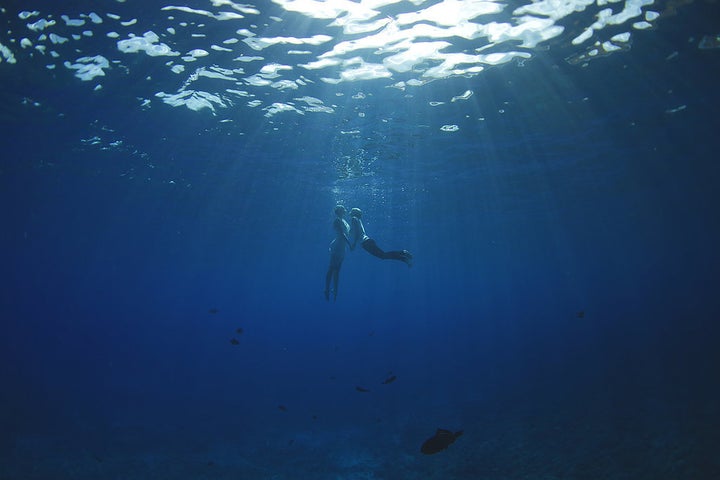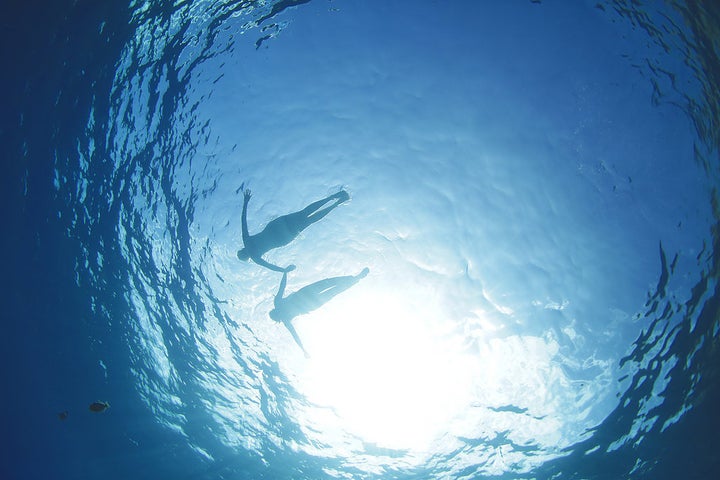 Both brides are certified divers, but going under without oxygen tanks was a challenge.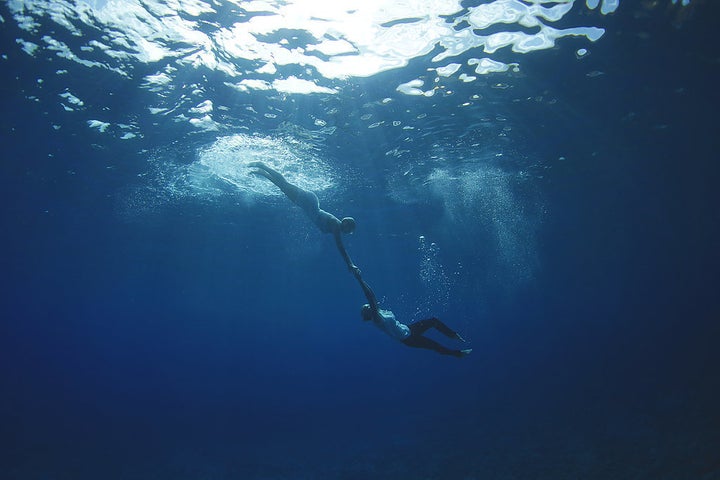 "I think we must have dove under about 20 times in 20 minutes," Amanda told HuffPost. "But it was worth every second when we saw the outcome!"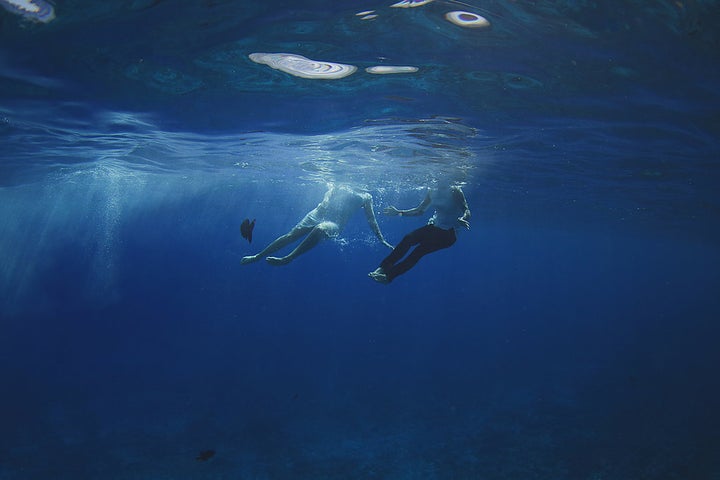 Check out some more gorgeous photos from the couple's big day below: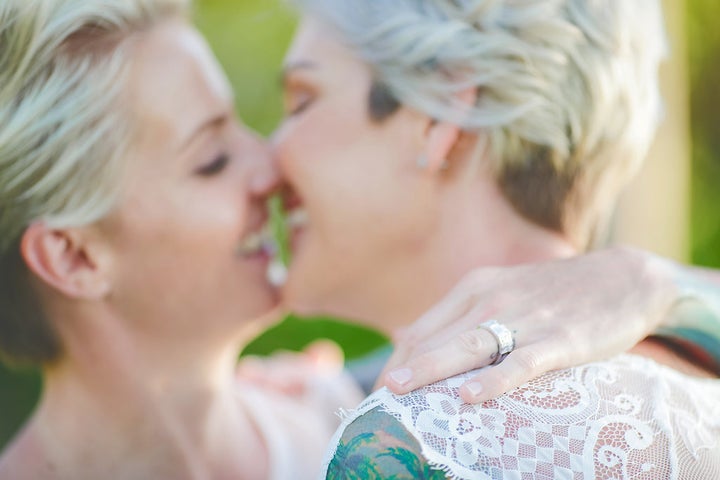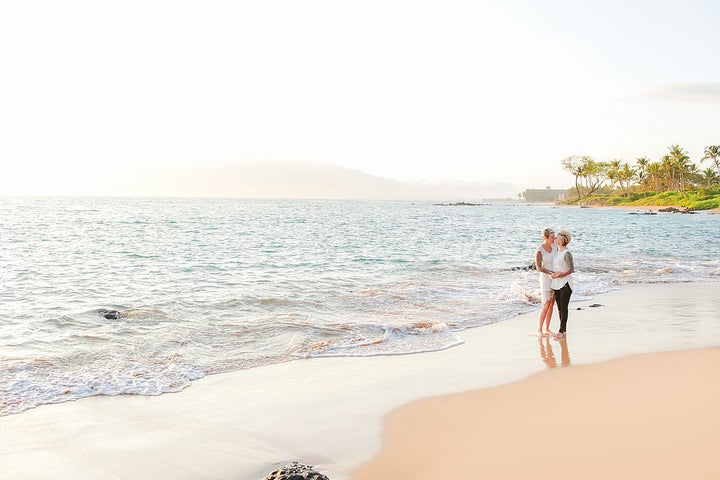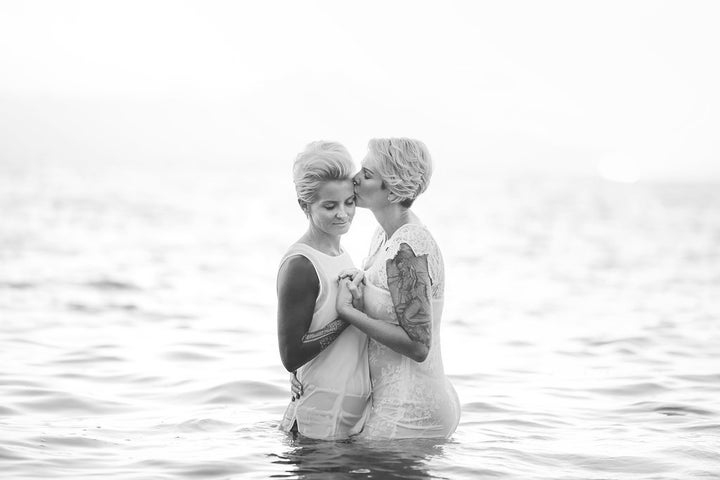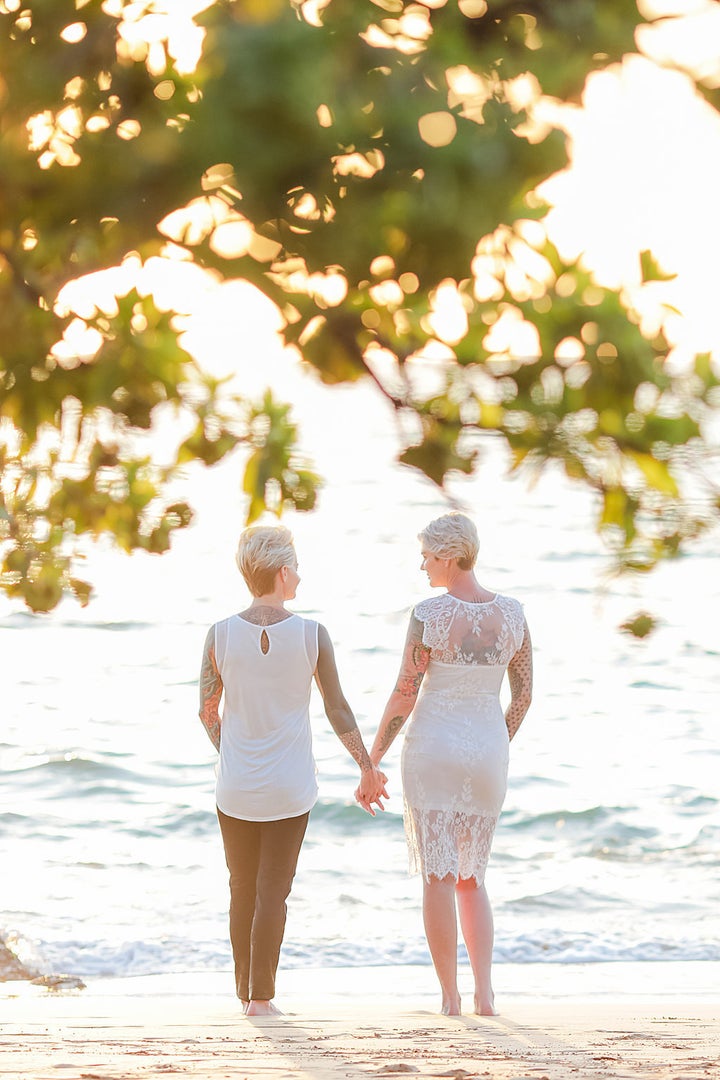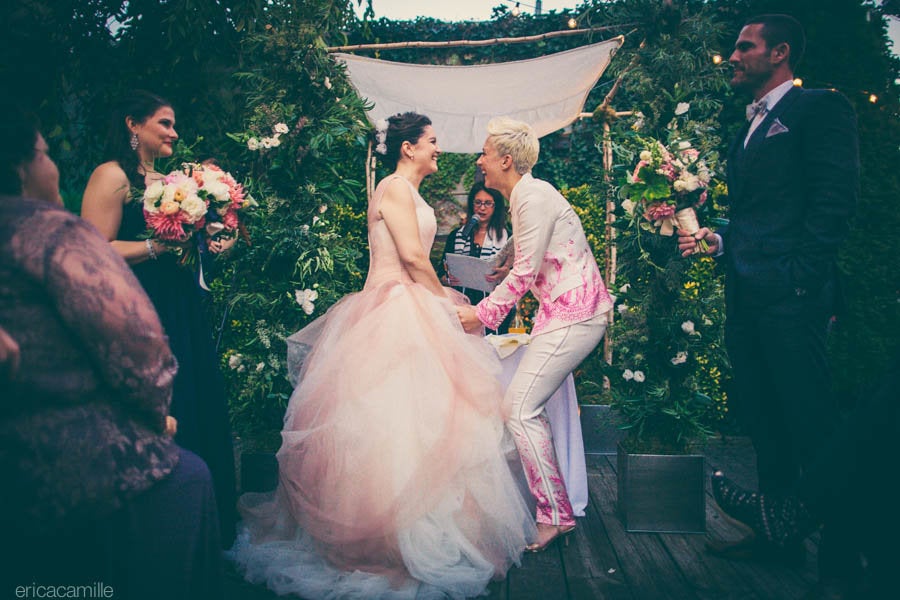 Same-Sex Wedding Photos
Related