Linda Hogan, wrestler Hulk Hogan's ex-wife, was missing one thing when she shopped for a wedding dress with Beverly Hills bridal stylist Renee Strauss earlier this year: a groom.
In the season premiere of TLC's "Brides of Beverly Hills," which airs Nov. 2, Hogan, 52, tries on wedding dresses for her supposed nuptials to 23-year-old Charlie Hill. Midway through the appointment, however, Hogan reveals that she and Hill are no longer together.
The two had broken off their engagement after Hogan agreed to appear on the show, but Hogan didn't tell Strauss until the fitting.
In this clip, Hogan's mother, Gail Claridge, asks, "When's the wedding?"
After an awkward pause, Hogan replies, "We haven't set a date."
Hill was a schoolmate of Hogan's son, Nick, and daughter, Brooke. He and Hogan began dating in 2008, when he was 19 and she was 48. Hogan's divorce from Hulk was finalized in 2009 after 24 years of marriage.
Watch the video above to see more of the uncomfortable shopping trip.
Click through the slideshow below to see photos of our favorite celebrity wedding gowns.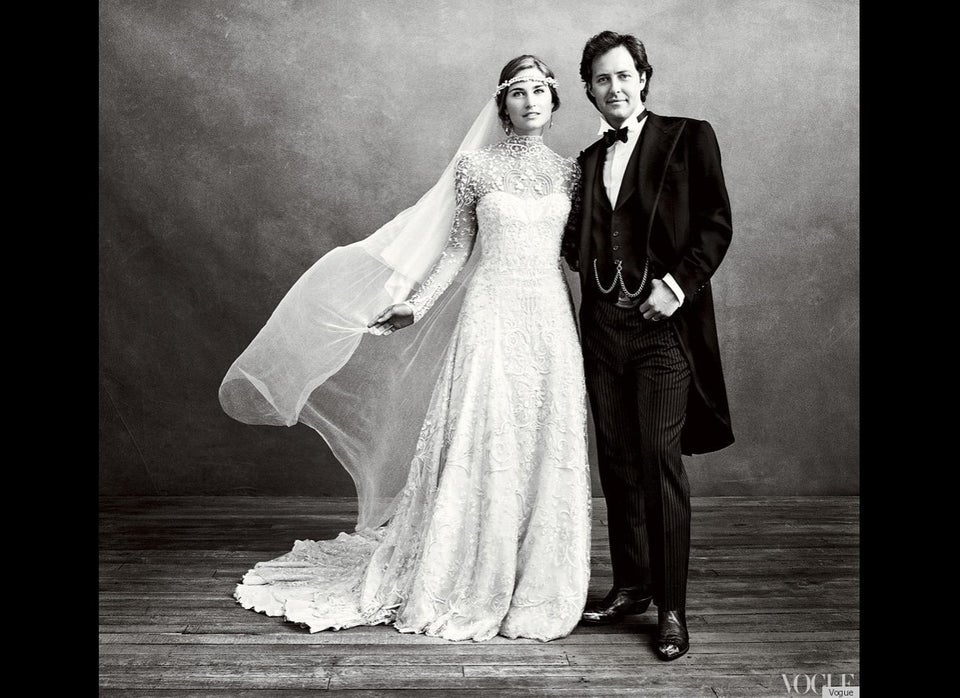 2011 Wedding Dresses