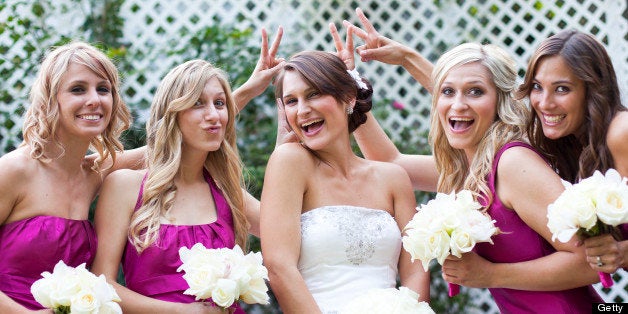 It's no secret that planning a wedding is a very expensive undertaking for the bride and groom. But being in a wedding isn't easy on the pocketbook either. In fact, a recent American Express survey found that members of the bridal party spend an estimated $577 being in a wedding. WeddingChannel.com estimates that number to be even higher, with bridesmaids spending as much as $1,385 to be a part of a friend or family member's Big Day!
So with all of the financial strain placed both on brides and bridesmaids, who should cover the cost of the bridesmaids' dresses?
On Thursday, we posed that question to our followers on Twitter and Facebook. Click through the slideshow below to see what people on both sides of the debate had to say. Then, tell us your thoughts in the comments.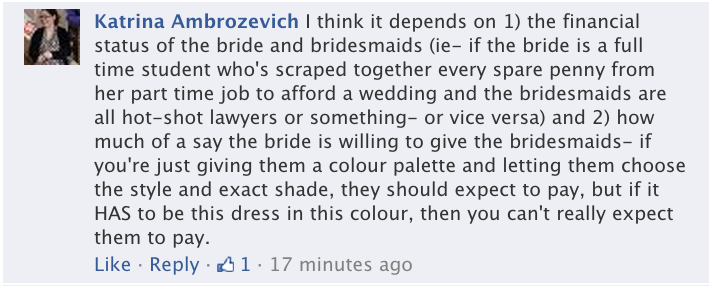 Who Should Pay For The Bridesmaids' Dresses?