The chance that your bridesmaids will all love one dress is pretty slim. You have body types, heights, styles, and overall comfort levels to consider (and you should definitely consider them).
The obvious idea to combat disagreements is to allow the ladies that will stand next to you to choose their own dresses. Of course, if having each girl in a completely different dress is not quite your style, there are a couple of guidelines you may want to follow. One helpful hint is to have your wedding colors or hues in mind and limit the dress options to those matching that vision. Another idea is to pick out a fabric (or two or three) from which to choose. You can also focus on a selection of dresses in different styles and lengths from a specific store or brand that you agree upon as a group. By daring to be completely or slightly different, your 'maids can rock their personal styles and definitely wear their dresses again.
We've rounded up our 10 favorite real weddings with different bridesmaids' dresses in in the slideshow below. Finish the looks off with these jewelry and shoe options.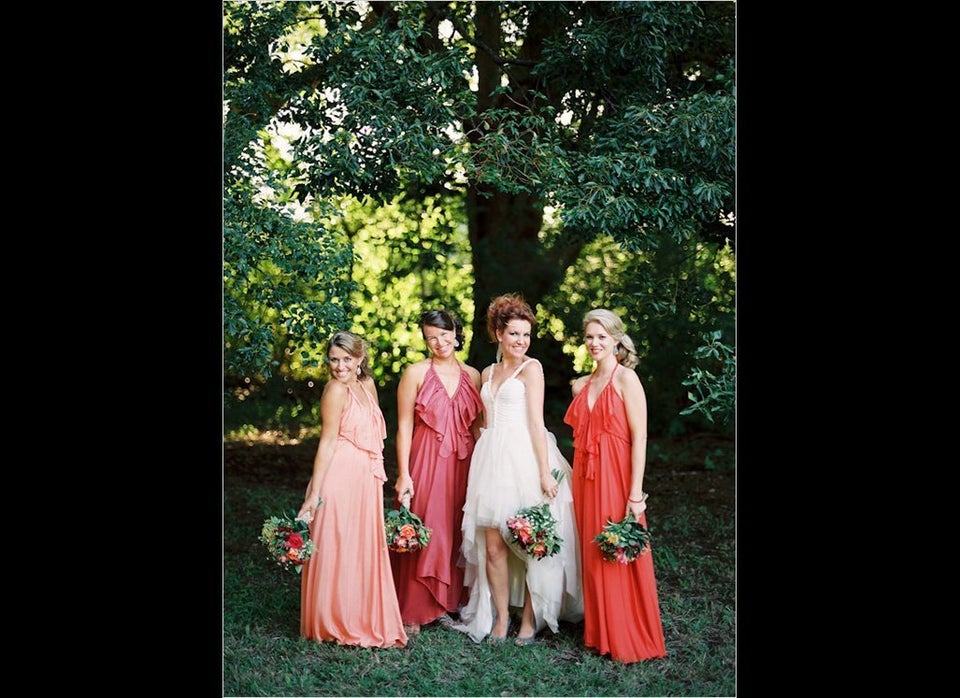 Bridesmaid Fashion: Dare to be Different