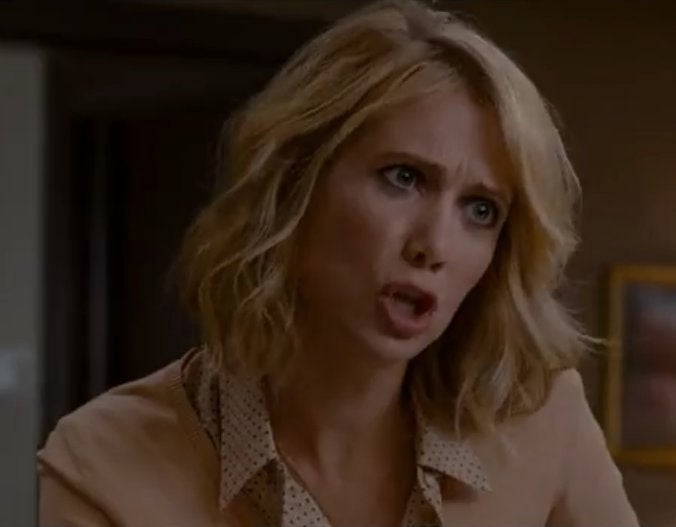 For the record, her eggs are wet.
One of the catalysts for the action in "Bridesmaids" is when Kristen Wiig's character Annie bottoms out -- or so she thinks -- after getting fired from her job at the jewelry store. Annie gets canned because she calls a snooty young customer a majorly offensive name, and from there, bad luck and bad decisions set her on course for a run of pure disaster (and, of course, comedy).
All those yuks are more than enough to satisfy the audience -- the film received a 90% on Rotten Tomatoes -- but as it turns out, what seemed like just a plot point originally had its own huge set of laughs.
Check out this deleted scene from the film, which features an epic argument between Annie and the snot nosed teen customer, firing insults more fit for sexually aware middle schoolers back and forth. We learn that farts aren't edible, HPV is very common, Annie may have had gangbanger boyfriends and teenagers use hand symbols to signify slut.
REAL LIFE. REAL NEWS. REAL VOICES.
Help us tell more of the stories that matter from voices that too often remain unheard.