We've all heard the "bridezilla" horror stories; the bride whose crazy-high expectations stress out everyone around her. (Mandatory bridesmaid diet, anyone?) But in the past year, we've seen another type of bride emerge out of a fear of being labeled the "B" word: she's the cool, laid-back, just-wants-you-to-be-happy bride who doesn't have any demands. She's so chill, she's actually too chill -- she's a bridechilla.
"I don't care what you wear for my wedding...just find something you all like."
"Wear either gold shoes or nude shoes...whatever you all agree on."
"I'm the best kind of bride, I just want you to be happy!"
While the bridechilla thinks she's doing her bridesmaids a favor, she's actually making life harder for them. By refusing to take a strong stance or "burden" anyone, she avoids making the tough decisions at all -- which then becomes a major issue.
"My friend was absolutely 100 percent not the kind of girl who had dreamed of her wedding her whole life, and she found the idea of putting on an event of that size totally overwhelming," said recent bridesmaid Jodi Chick. "Since she had no vision, everything was a possibility, and she had a huge fear of missing out. To her, everything seemed like a good idea. 'Do you want printed invites or handmade?' 'That sounds nice!' 'Do you want bright blue or pastel blue?' 'I like all blues.' 'Which cake flavor do you like?' 'I don't know, which one do you like?' She was so easygoing and eager 'not to be a hassle' that it was actually a nightmare."
"It was a constant inconvenience because you would try to get her to choose things and she would hem and haw, then ultimately, say 'do what you think is best,' after dragging the decision out for two weeks," Chick said. "I've been a maid of honor before, but this time I ended up being the maid of honor, counselor, and full-scale event planner, all in one. I spent 10-20 hours a week on this thing!"
Newlywed Tish Arana told us that she didn't like the expectations and assumptions that go along with being a bridesmaid, so she decided not to ask her sisters to stand beside her on her big day. Eventually, they confronted her because they assumed she just didn't want them in the wedding.
"One night, they ganged up on me, telling me I had hurt their feelings," Arana said. "In my attempts not to burden anyone, I offended a lot of people."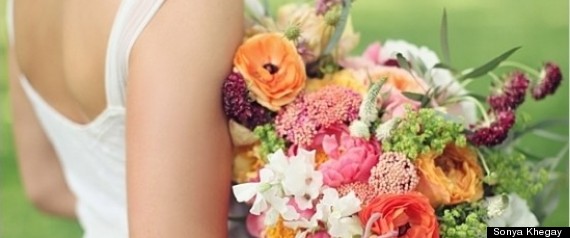 We've never been fans of the term "bridezilla;" it's an impossible-to-protest accusation that can be downright infuriating for women planning their weddings. And with so much pressure on brides (coming from wedding lovers and wedding haters alike), it's easy to see why they might be particular about the details. But by giving women such a hard time for expressing opinions about their weddings -- an event that we then judge them (and them alone) for if it's not up to our standards -- we've made them feel like they can't be assertive about anything.
In many cases, the desire to avoid judgment and criticism has many brides passing the decision-making onto their bridesmaids.
"I work with a lot of women who have been overparented, whose mothers have been involved in every decision in their life: where they should go to college, what they should major in, where they should move, what kind of job they should have..." she said. "These women have very little confidence in their own choices."
There's nothing wrong with wanting to distance yourself from the bridezilla stereotype and be as nice and flexible as you can during wedding planning, but there's something about the bridechilla that feels like the latest version of the "cool girl." She's not like the other brides; she's smarter, nicer, less shallow...better. But the irony is that she isn't necessarily easier to be friends with during wedding planning. Of course, valuing the bridesmaids' time, budgets, and friendship and expressing your appreciation is absolutely crucial. But refusing to make choices out of fear actually does the opposite of that. Instead of making life easier, the bridechilla wastes their time and causes them more stress than if she'd just chosen what color shoes she likes best in the first place.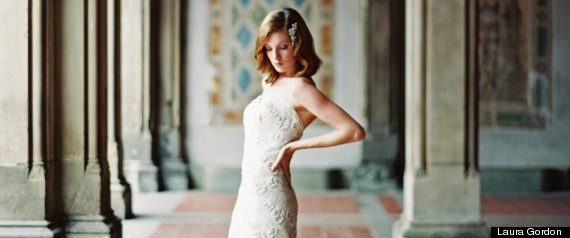 Our culture may have created the indecisive bridechilla and her stressed-out counterpart bridezilla, but we aren't stuck with either of them. So, how do we defeat them?
First, we can stop using the term "bridezilla" to describe any woman who sets boundaries or asserts herself during wedding planning. No one gets a free pass on acting like a jerk, but describing a person's behavior during wedding planning without using the dreaded b-word is the easiest way to stop the insanity. Instead of writing a vague and angry Facebook post about the bride to be, just talk to your friend directly: "Hey, I think it's unreasonable to expect us to spend $250 on a dress and to be upset that we can't all fly to Vegas for your bachelorette party."
Second, we can stop treating a wedding like it's the most important day ever -- but we also shouldn't tell brides that their wedding is "just a party" and therefore they shouldn't feel stressed about it. We can acknowledge that people do judge women for their weddings, and that trying to merge families, deal with differing tastes, and manage a budget to pull off an event that is up to everyone's standards is hard.
If you're dealing with a bridechilla, try to empower her to make decisions by reminding her that her nearest and dearest aren't going to judge her based on the color of the bridesmaids' dresses. And be supportive when she does finally make a decision; even if you don't love the style she chose for your dresses, knowing exactly what to buy is much easier than exchanging 400 passive-aggressive emails with your fellow bridesmaids as you try to work it out.
Moir-Smith also suggests that bridesmaids who are stressed about the lack of planning on the bride's part should just step in and make those decisions for her. "If it doesn't seem to be rooted in fear of criticism, get her permission and then finalize details yourself," she said.
Finally, if you're planning a wedding and see yourself veering into bridechilla territory, know that you're going to have to make some decisions. Give your bridesmaids some boundaries with regards to picking out their dresses, accessories, and hairstyles, or at least send them a bundle of what you like. If they are asking you for input on your bridal shower or bachelorette party, be honest with them. Don't let your fear of not having a perfect wedding get in the way.
And keep in mind that having an opinion doesn't make you a monster.
"Own the idea that your wedding is a declaration of yourself and your relationship, an expression of who you are together," Moir-Smith said. "It's not about getting your own way, it's not about being bossy, it's not about being a princess. If you create your wedding as an expression, a demonstration of who you are as a couple, who you are individually, you can own who you are and why it's important."
"Make a decision. Be you. Be yourself."
This post originally appeared on Lover.ly. Republished with permission.
More from Lover.ly:
Related