Reviewing Hollywood blockbuster movies is out of my wheelhouse. The only films I generally write about are documentaries within my niche genre of expertise. In fact, I am not a huge movie buff. I am more the stereotypical old lady who goes totally blank in the middle of making a point to ask: "Oh, what's the name of that movie starring what's-his-name?"
I am also FAR from a geek for movie goofs. You know, those scenes that as they switch camera angles things change color (Pretty Woman) or move from one hand to another. I almost never spot things like that, even when looking for it. But here I am writing about this movie.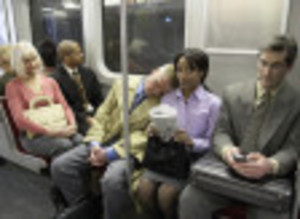 Not to review or critique this movie, I would be remiss, however not to mention that starring Tom Hanks, Bridgeopened to a standing ovation at the New York Film festival and well-deserved rave reviews and is no doubt headed for the award shows.
Based on the true story of an unlikely American hero who negotiates a spy swap at the height of the cold-war era that teams Spielberg and Hanks who join forces on this with screenplay writers Joel and Ethan Coen in revising a script by Mark Charman.
The Coen Brothers usually direct, produce and edit their own screenplays including "The Big Lebowski." and "O Brother, Where Art Thou?" But Hanks was previously in the Coen Brothers' "The Ladykillers" and Spielberg was the executive producer of their "True Grit." The match up of all three was a natural.
The "goof" in "Bridge of Spies" was obvious and GLARING. So much so that I could not understand how it could have been missed by editors, reviewers and audiences. Yet, much to my surprise, I have been unable to find anyone else talking about it online. I would have thought it would have been all over social media.
The Coen Brothers' classic repetition is achieved in Bridge with the Soviet spy character Rudolf Abel (portrayed by Mark Rylance) repeating "Would it help?" several times during the film when asked if he's worried. This, and the sniffling cold, is the Coen Brothers' trademark "touch of humor "shtick."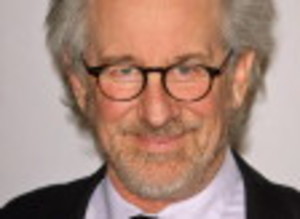 The major unhistorical "goof" is atypical of the Coen wit, however, and it didn't repeat. Was it, however, an intentional "quirk" to use a current subway car in the midst of a scene that otherwise very carefully depicted New York in the 1950s? This out of time frame inaccuracy occurs just once, early on in the movie and is in stark contrast to the properly dated subway car Hanks is seen in later.
That, coupled with the lack of mention by critics, makes me believe it was intentional and a slice of Coen magic that, generally, doesn't interrupt the impeccable acting and intriguingly told, Oscar worthy story.
It's jarringly out of context, however, as it would be if one were watching a movie about World War II pilots and suddenly the camera turned to a jet cockpit. And it stood out enough for this viewer to spend hours researching the Coen's style and to look, unsuccessfully, for discussion of it in this film.
Who better to pull off the gag than Hanks and Spielberg (though Hanks is not in the scene). It's in there, I conclude, to see if audiences are paying attention.
Calling all HuffPost superfans!
Sign up for membership to become a founding member and help shape HuffPost's next chapter