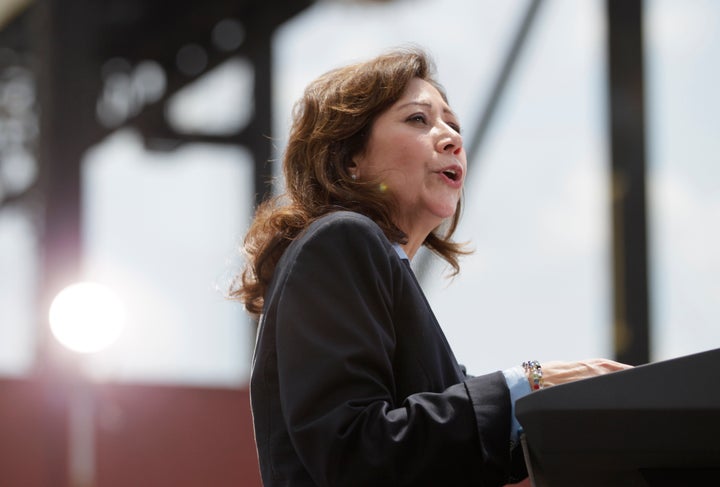 WASHINGTON -- The Obama administration on Thursday invited states to try out new unemployment insurance schemes that would allow businesses to take on new workers with states paying their wages.
Lawmakers tucked several reforms to the unemployment system into a February deal to reauthorize an expiring Social Security payroll tax cut and federal unemployment insurance, including one to let states drug test the jobless and another to give 10 states waivers to experiment with "demonstration projects." The projects are designed to connect jobless workers with employers, at least for a short time.
The scheme is inspired by a Georgia program called Georgia Works, which allowed Georgia businesses to train unemployed Georgians who receive unemployment insurance for eight weeks without having to pay them. The program, a version of which the administration first proposed last fall, has long been popular with Republicans.
"As our nation faces the lingering challenge of long-term unemployment caused by the depth of the Great Recession, it becomes more vital to do everything we can to help more Americans connect to the workforce at a quicker pace," White House economic adviser Gene Sperling told reporters during a Thursday conference call announcing the administration's new program. "This is a type of a program that allows more Americans under the unemployment insurance system to have greater opportunities to connect to work."
In March, 5.3 million Americans had been out of work for six months or longer, including 1.9 million who'd been out of work for at least 99 weeks, according to the Labor Department. The ranks of the long-term jobless have grown even as the overall unemployment picture has improved in the past year. Thursday's announcement represents the government's acknowledgment that businesses are loath to hire these workers.
The administration's model, which it calls "Bridge to Work," is different from Georgia Works in several ways. The Labor Department's guidance to states, released Thursday, says states can give businesses wage subsidies for training workers. They can also direct payments to employers who hire workers receiving unemployment compensation to cover part of the new hire's wages.
Under Georgia Works, businesses didn't receive funds, but rather were simply allowed to train workers receiving unemployment benefits -- much to the chagrin of labor advocates, who said the arrangement violated the Fair Labor Standards Act. And labor experts have been skeptical of the program's track record.
Labor Secretary Hilda Solis said during the conference call that states could design programs in which participating workers, not businesses, receive unemployment dollars, so long as the benefit amount equals or exceeds the state's minimum wage.
Solis said the Labor Department is accepting state applications now and will take 30 days to review them. The law requires states to submit a plan to perform detailed evaluations of the success of their programs.
Popular in the Community