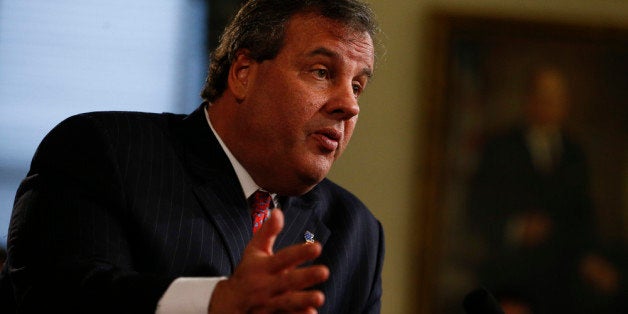 For the past several days, Americans have become quite familiar with Chris Christie's George Washington Bridge troubles, also known as 'bridgegate'. While the investigation continues, subpoenas get issued and details hashed out, one thing has become abundantly clear: the residents of Fort Lee and the people of New Jersey were treated as some sort of an afterthought. Though Christie denies any direct involvement in the saga, his Deputy Chief-of-Staff and one of his top political appointees are among those that were reportedly involved. The bottom line is, once again, we are seeing partisan politics that puts interests before people. It is just the latest example of how some are willing to cause real problems for citizens in the name of their own ideological goals. Enough is enough.
It's sometimes easy to gloss over things like the bridge scandal as if it were no big deal. But when you have a pattern of behavior from one Party, from one side of the aisle that continues to dehumanize and devalue people, we have got to say something. Whether it's a refusal to extend unemployment benefits, sustain food stamps for the needy, raise the minimum wage or pass a jobs bill, many politicians have become accustomed to treating folks as some sort of collateral damage in their war over philosophical ideas. But if the basic foundation of 'public service' is to work and fight on behalf of the people, how can these elected and appointed officials even pretend to be serving us when all they do is obstruct, delay or reject progress? And worse still, when they plot and scheme intricate ways to disrupt or ruin our lives? It is an absurd charade that just cannot continue if we care at all about our nation.
In the email and text message exchanges related to this bridge scandal that have been released, it's easy to see the utter disregard that some had for the pain and disruption inflicted on residents. Christie's now ex-Deputy Chief-of-Staff, Bridget Anne Kelly, is alleged to have written an email to David Wildstein, a Christie appointee to the Port Authority of NY/NJ, in which she reportedly said 'Time for some traffic problems in Fort Lee'. As if that disregard for the residents of Fort Lee weren't bad enough, Wildstein also had a text message exchange with an unidentified person in which he discounted concerns about children stuck on buses in all of this traffic by simply stating that they were 'children of Buono voters', according to published reports (Buono was Christie's Democratic opponent during the last election).
What kind of a person punishes children because their parents may or may not have supported an opposing candidate? And what kind of person leaves people stranded in gridlocked traffic for hours for several days? It's clear that there are some who view the public not as human beings, but as pieces of a board game that they can shuffle around as they please. They don't see them as grandmothers, grandfathers, parents, children, babies or families. It is all politics, and those stuck in the middle are just cast aside.
One of the things that activists like myself do is put a spotlight on issues that would otherwise be swept under the rug. In the past, when I have gotten involved in cases like that of Trayvon Martin or Sean Bell, it was to raise awareness of the injustice and to raise the importance of the person so that they could no longer be ignored. Whether it were those two horrific incidents or any other, I wanted people to understand that a human life was lost, and that there is irreplaceable value in that life. And that is precisely what I and other civil rights advocates continue to do today.
There is perhaps no greater fulfillment that one can receive than by serving others. But when those elected into office, appointed/hired into positions of power push their constituencies and the public to the side, they must be held accountable. At the end of the day, people matter. And they cannot be discounted, dehumanized or forced to sit in a traffic jam just because someone or some people have political aspirations.
In time, we will find out more details of what transpired with Christie's staff, appointees and others. Until then, we need to repair the way business is conducted in Washington and throughout the country so that Americans don't feel as if they are the ones being pushed over a bridge.
Related
Popular in the Community