A federal jury on Friday found two of New Jersey Gov. Chris Christie's (R) former aides guilty of all charges in the Bridgegate scandal that has continued to plague the governor.
Bill Baroni, who served as Christie's top official at the Port Authority of New York and New Jersey, and Bridget Anne Kelly, who was the governor's deputy chief of staff, each faced seven counts of conspiracy, fraud and related charges. The most serious charges carry a maximum of up to 20 years in prison. Sentencing is set for Feb. 21.
Kelly cried as the verdict was read, according to a reporter who was in the courtroom.
The trouble started on Sept. 9, 2013, when three of the access lanes were shut down on the George Washington Bridge connecting Manhattan to Fort Lee, New Jersey. It's the busiest bridge in the country. The change created significant problems on the New Jersey side of the bridge and was ordered without notifying police, emergency officials or officials on the New York side of the Port Authority's leadership.
Christie officials originally tried to claim that the closures were part of a traffic study ― an excuse that was soon debunked. The real motive of messing with the city's Democratic mayor, who refused to endorse Christie's re-election bid, was revealed shortly afterward.
The most damning piece of evidence for the political payback scheme was an Aug. 13 email sent by Kelly, when she wrote, "Time for some traffic problems in Fort Lee." David Wildstein, a Port Authority executive and close Christie ally, replied, "Got it."
Baroni was fully aware of what closing the lanes would do to Fort Lee. Mark Sokolich, Fort Lee's mayor, had written to Baroni in November 2010 to complain of ongoing traffic problems.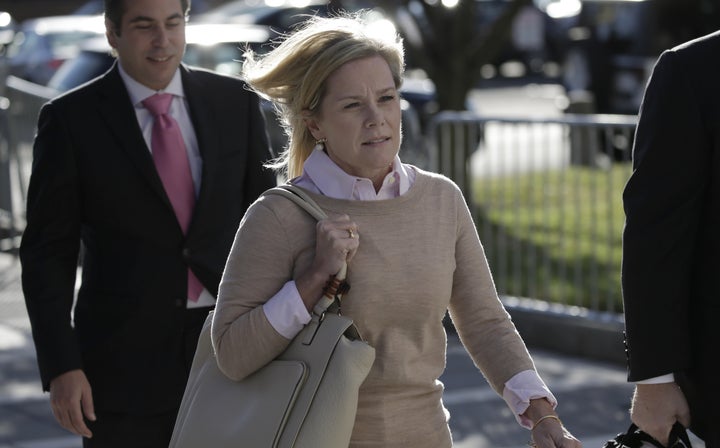 Although Christie has not been charged with any wrongdoing, the scandal haunted him during his presidential run. And the trial revealed details that bring the incident closer to his doorstep and cast doubt on whether he was truly in the dark about the scheme.
There have long been indications that Christie may have known more than he was letting on. A top aide to Christie privately told a colleague that the governor lied at a December 2013 news conference when he said no one on his senior staff knew about the lane closures.
"He just flat out lied about senior staff and [campaign manager Bill] Stepien not being involved," Christie staffer Christina Renna texted.
"And if emails are found with the subpoena or ccfg [Chris Christie for Governor] emails are uncovered in discovery if it comes to that it could be bad," she added.
Christie put out a statement after the verdict saying he was "saddened" by the actions of his staffers and continued to deny any involvement.
"But let me be clear once again, I had no knowledge prior to or during these lane realignments, and had no role in authorizing them," he said. "No believable evidence was presented to contradict that fact. Anything said to the contrary over the past six weeks in court is simply untrue."
Even Donald Trump, who considered choosing Christie as his running mate, has said he's pretty sure the governor knew about the lane closures.
This piece has been updated to include Christie's statement.
Popular in the Community