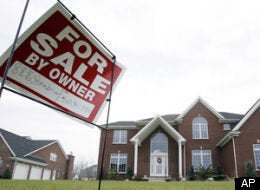 A Chicago couple faces federal discrimination charges after allegedly refusing to sell their South Side home to a black couple because of their race.
On Tuesday, the U.S. Department of Housing and Urban Development (HUD) announced charges against Daniel and Adrienne Sabbia, and their real estate agent Jeffrey Lowe after they allegedly took their home off the market when a black couple submitted the highest offer, Fox Chicago reports.
According to a complaint filed by HUD, the Sabbia's 5,000-8,000-square-foot home on the 3300 block of South Normal had been listed for $1.799 million, and had been on the market for two years. In January, the home was taken off the market when radio personality George Willborn and his wife, businesswoman Peytyn Willborn, made a $1.7 million offer to buy the home--the highest offer received on the property.
HUD said that in an interview with an investigator, the real estate agent for the property, Jeffrey Lowe of Lowe Group Chicago Inc., said Daniel Sabbia told him he would rather not sell to an African-American.
The couple then took the home off the market--claiming they could not find a suitable new home and wanted to keep their children in the same schools. But, after Willborn filed a complaint, the deal was apparently back on. From Fox Chicago:
After the Willborns filed a complaint with HUD, Lowe contacted them and offered to sell the home, with all its furniture, for $1.799 million, the complaint alleges. And two months later in March 2010, the home was re-listed at that price.
"Racial fairness is important at all income levels," John Trasviña, HUD assistant secretary for Fair Housing and Equal Opportunity said in a statement. "Civil rights enforcement must be the effective shield against housing discrimination that in this case wealth was not."
The complaint, which alleges violations of the Fair Housing Act, will lead to a hearing before an administrative law judge, according to the Sun-Times. It could be moved to a federal court if any person involved wants it to be. The Sabbias could be fined up to $16,000 and a judge could also award punitive damages.
(Note: An earlier headline indicated that the house is in the suburb of Bridgeview. It is actually located in the neighborhood of Bridgeport.)
Related
Popular in the Community