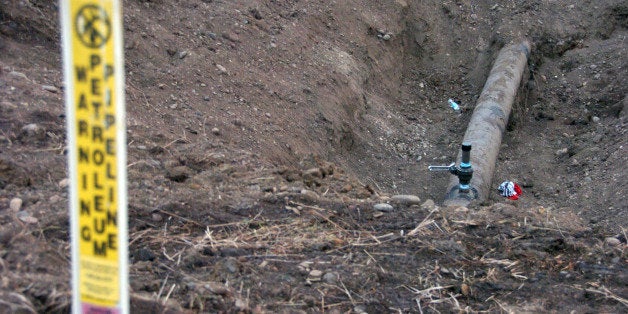 Jan 20 (Reuters) - A small but heavily subscribed pipeline that transports 42,000 barrels a day of crude oil from North Dakota's Bakken region is expected to remain closed on Tuesday after a weekend breach that spilled 1,200 barrels of crude into the Yellowstone River near Glendive, Montana.
Bridger Pipeline LLC could not say how much of the light crude flowed into the river or when the pipeline will reopen. It was quickly shut after the leak was detected Saturday. The Environmental Protection Agency said it would be coordinating a response to the spill over the next several days.
The 42,000 barrel-per-day Poplar pipeline system gathers crude from producers in eastern Montana and North Dakota.
The estimate of 1,200 barrels spilled is at the higher end of a range given earlier by the company.
The leak in the line serving producers helped narrow Bakken crude's differential to the West Texas Intermediate benchmark price on Monday, which shrunk to $5.40 per barrel from Friday's settlement price of $5.80 under WTI, according to Shorcan Energy Brokers.
The Poplar pipeline has been an attractive conduit for Bakken crude since the shale boom began in 2010, and Bridger has often needed to ration the amount shippers could send due to the line's limited capacity, according to Federal Energy Regulatory Committee documents.
One trader said the line, which runs from the Canadian border to meet the Butte pipeline near Baker, Montana, was too small for its closure to have a big impact on oil markets. However trading was light due to the Martin Luther King Jr. holiday in the United States
"This is a significant spill, and the coordination of various response activities at the spill site, the city of Glendive, and at downstream locations will be a priority over the next several days," said Richard Mylott of the EPA.
Montana Governor Steve Bullock declared a state of emergency in the state's eastern Dawson and Richland counties on Monday while towns and cities downstream, including Williston, North Dakota, are monitoring their water systems in case of contamination.
However the water supply of Glendive, the town of 5,000 about 10 miles (16 km) downstream of the spill, has already been tested and found to have elevated levels of hydrocarbons. Water intakes in the river for the city have been closed, according to the EPA. The company, EPA and other agencies are trying to get other drinking water supplies for Glendive, the EPA's Mylott said.
"Our primary focus right now is on response and cleaning it up as quickly as we can," said Bill Salvin, a spokesman for the company.
The spill is the second in the river in recent years. In 2011, Exxon Mobil Corp's 40,000-bpd Silvertip pipeline in Montana ruptured underneath the river, releasing more than 1,000 barrels of crude and costing the company about $135 million to clean up. (Reporting by Scott Haggett and Nia Williams in Calgary; Additional reporting by Ashutosh Pandey in Bengaluru; Editing by Jessica Resnick-Ault and Lisa Shumkaer)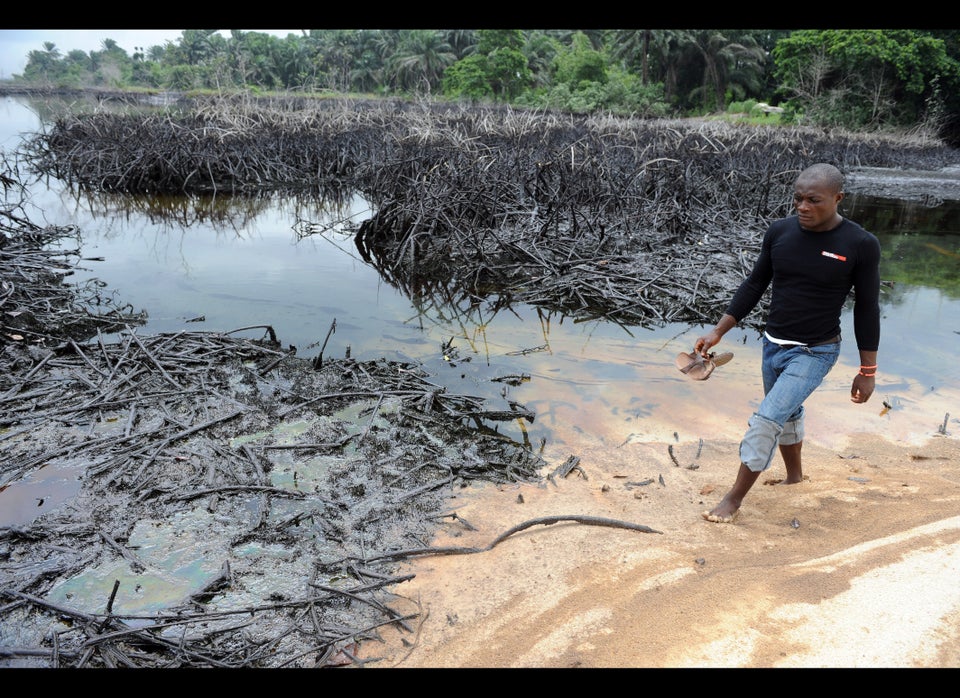 Oil Spills Since The Gulf Disaster
Popular in the Community